For many decades, if someone thought, utilitarian levergun, a mental image of one Marlin or another would likely have appeared in their mind. That is not criticism, it's just how it was – but not anymore. Marlin even has a custom shop these days that produces some high-dollar custom rifles. And as will be examined shortly, Turnbull Restoration Company is offering less-expensive, gussied-up Marlin leverguns.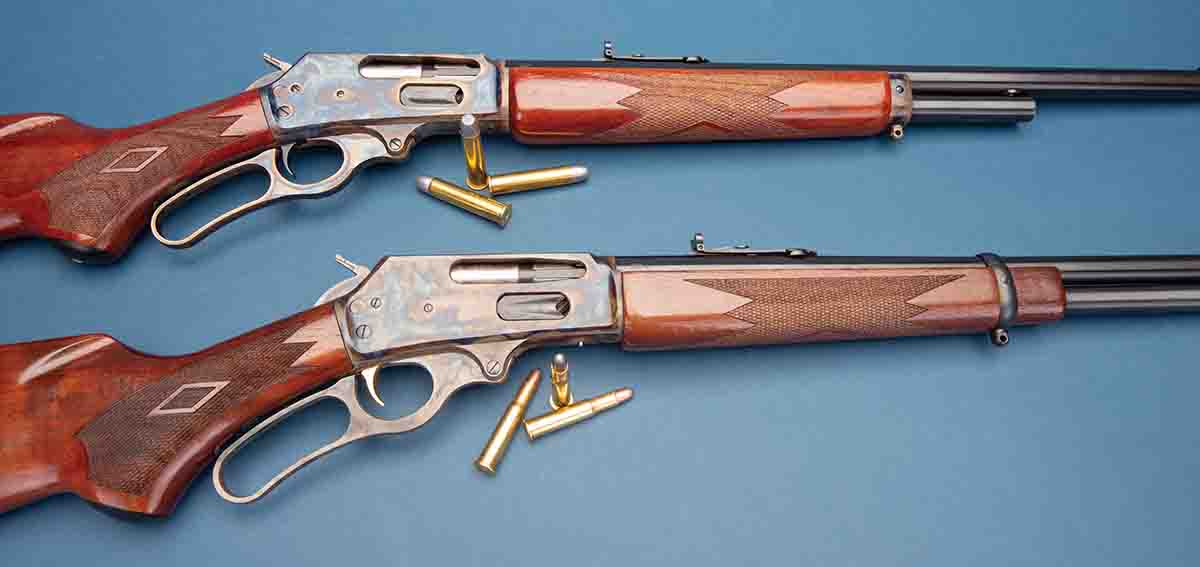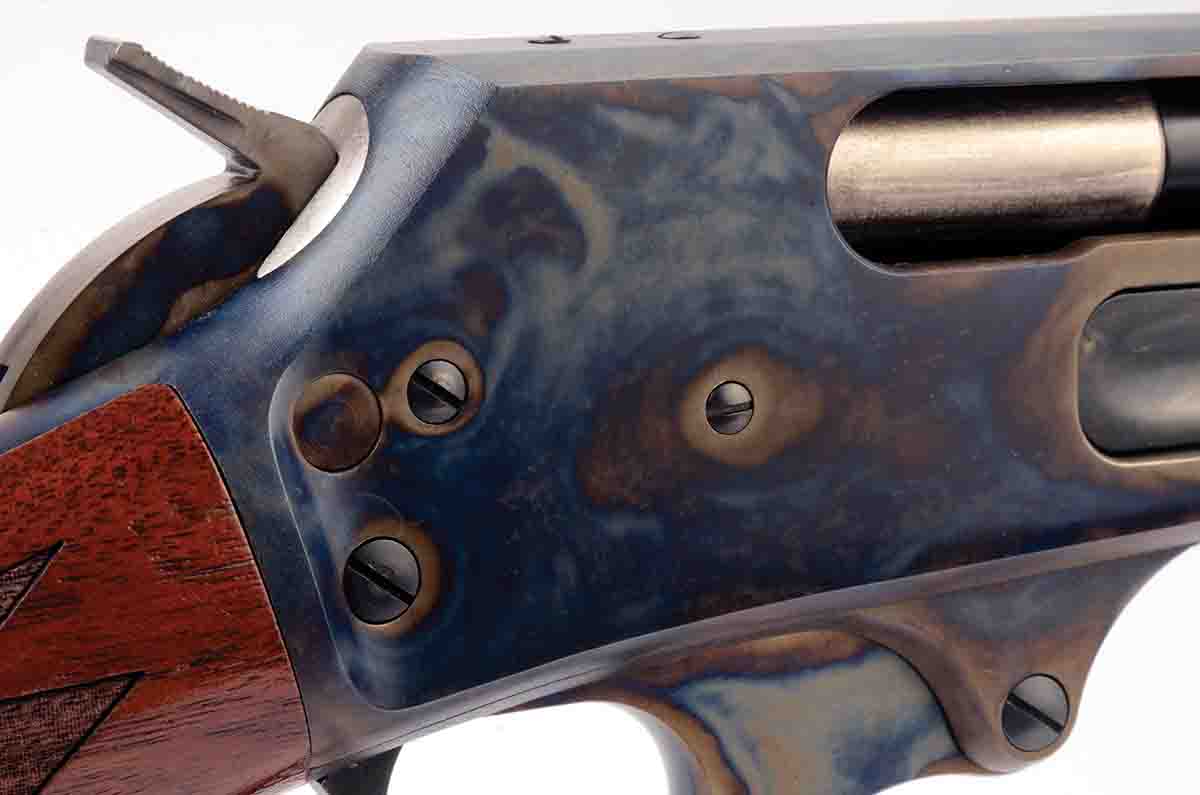 All of this is, in a way, returning to Marlin levergun origins. Starting with the Model 1881 and lasting until about 1915, Marlin leverguns could be ordered with a myriad of special features. Consider the Model 1893 as an example. This was the company's version chambering rounds such as the .25-36, .30-30, .32-40, .38-55, etc. A standard straight-grip Model 1893 was stocked with straight-grain, noncheckered American walnut and a steel crescent buttplate. According to a 1896 flyer, that rifle would have cost the buyer $13.90 with a round barrel, or $15 with an octagonal barrel.
From the custom options listed in 1896, a pistol-grip buttstock and forearm of select wood, checked (That's the word Marlin used instead of checkering.) added $11.20. Engraving started at $5. Full nickel-plating of all metal was $5, but if only the "trimmings" were nickel-plated, the cost was $2.50. (Presumably, "trimmings" included the forearm cap and buttplate.) If the buyer of a custom rifle did not wish for a barrel-mounted rear sight or wanted it placed somewhere other than at the standard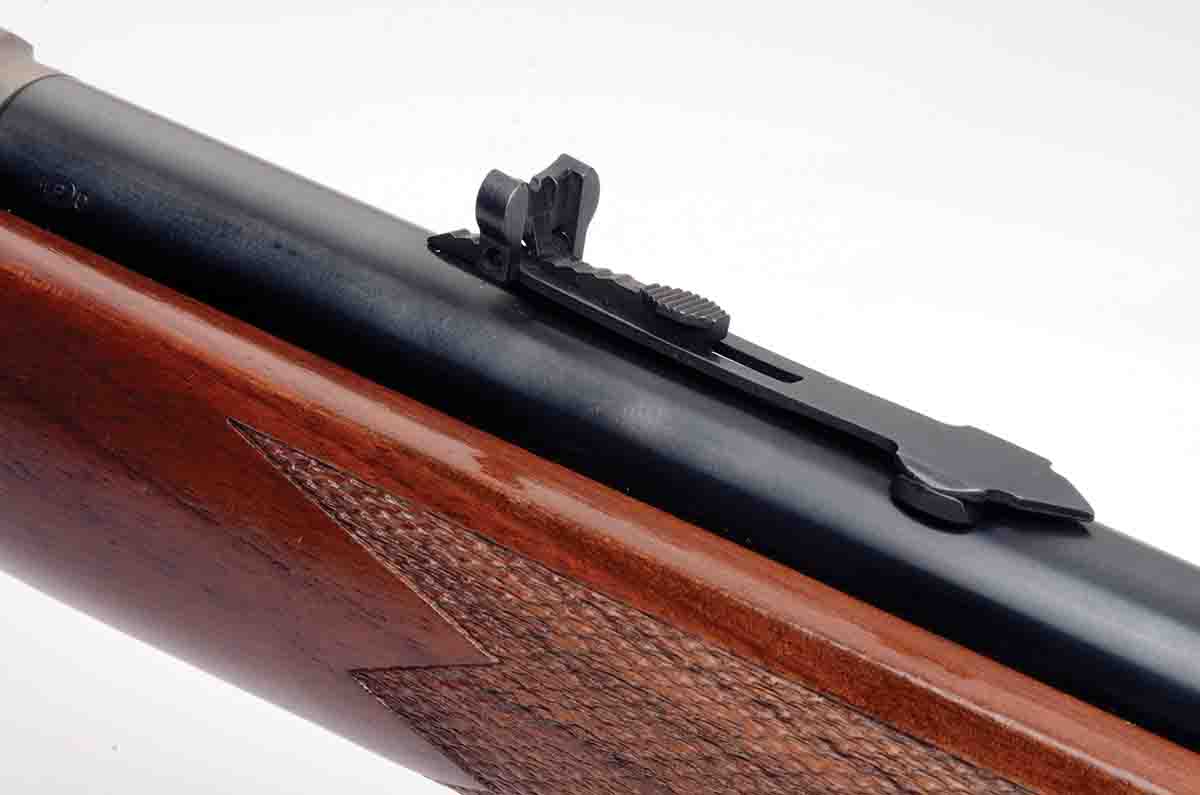 location, the charge was $1. Interestingly, color case hardened receivers were standard. For perhaps a "snobby" buyer, Marlin offered English walnut for a pistol-grip buttstock with matching forearm, checked with special finish. That cost an extra $20.
By 1915 some options were less expensive, such as changing the rear barrel sight's location or eliminating it altogether. This option cost only 70¢, but an extra select pistol grip and checked stock was up to $13.50. English walnut wasn't mentioned at all. It's worth noting Marlin's Model 1893 production ran until 1905, when it became the Model 93.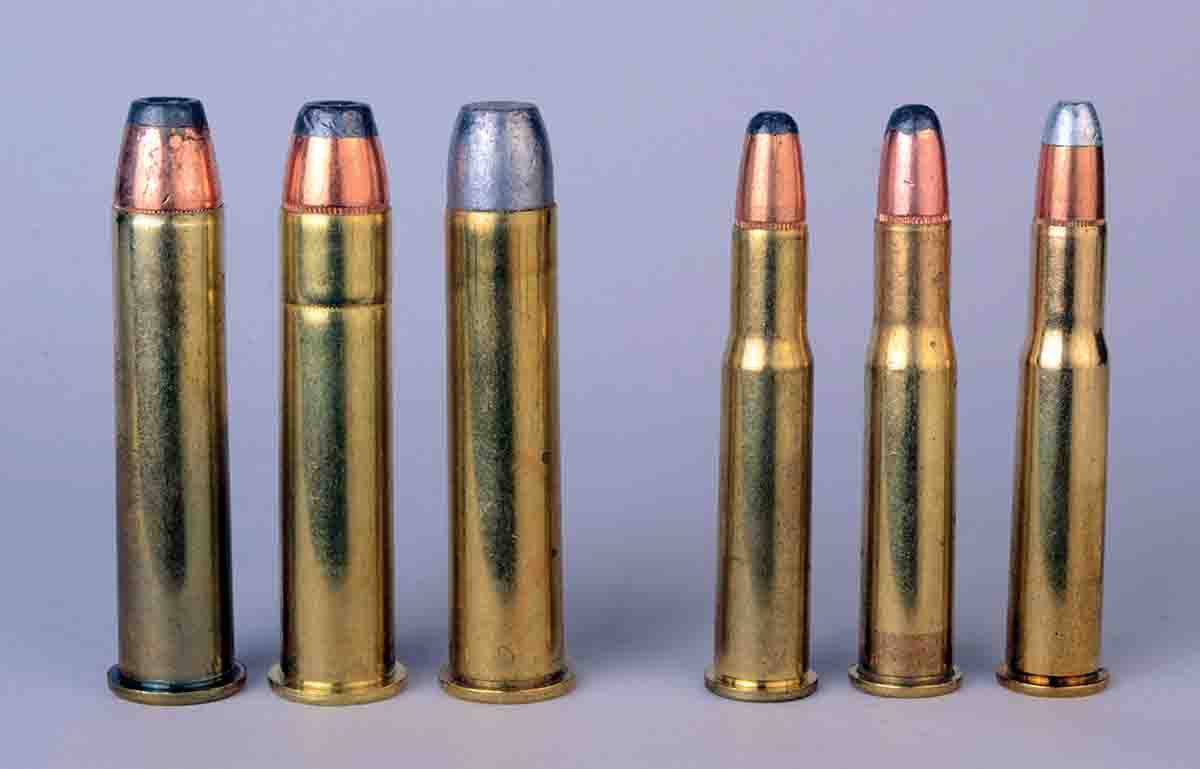 Marlin Firearms: A History of the Guns and the Company That Made Them
by the late Lt. Col. William S. Brophy contains the information that between the year of introduction and 1905, 73,186 Model 1893s were produced. Of those, 4,086 were carbines; the rest were in rifle form. Except for a hiatus during World War I, Model 93s lasted until 1936, but production records do not exist after 1905. A Model 36 was introduced, and it segued eventually into the Model 336.
By 1895 Marlin wanted a more powerful lever-action rifle obviously meant to compete with Winchester's Model 1886. It was simply the Model 1893 receiver scaled up and chambered for many of the same cartridges as the big Winchester. For instance, Marlin's .40-60 cartridge was the same and interchangeable with Winchester's .40-65. Options and their costs were the same as with the above Model 1893s, although Marlin priced its Model 1895s higher upon their introduction. A rifle with a 26-inch round barrel in 1896 cost $19.50; octagonal-barrel models sold for $21. When production ceased circa 1913, prices were down to $15.50 and $16.75, respectively.
It should be stated that only the full-size rifles were discontinued in 1913. The special "lightweight" version lasted until 1917. A mere 5,304 Marlin Model 1895s were made, including only 205 carbines.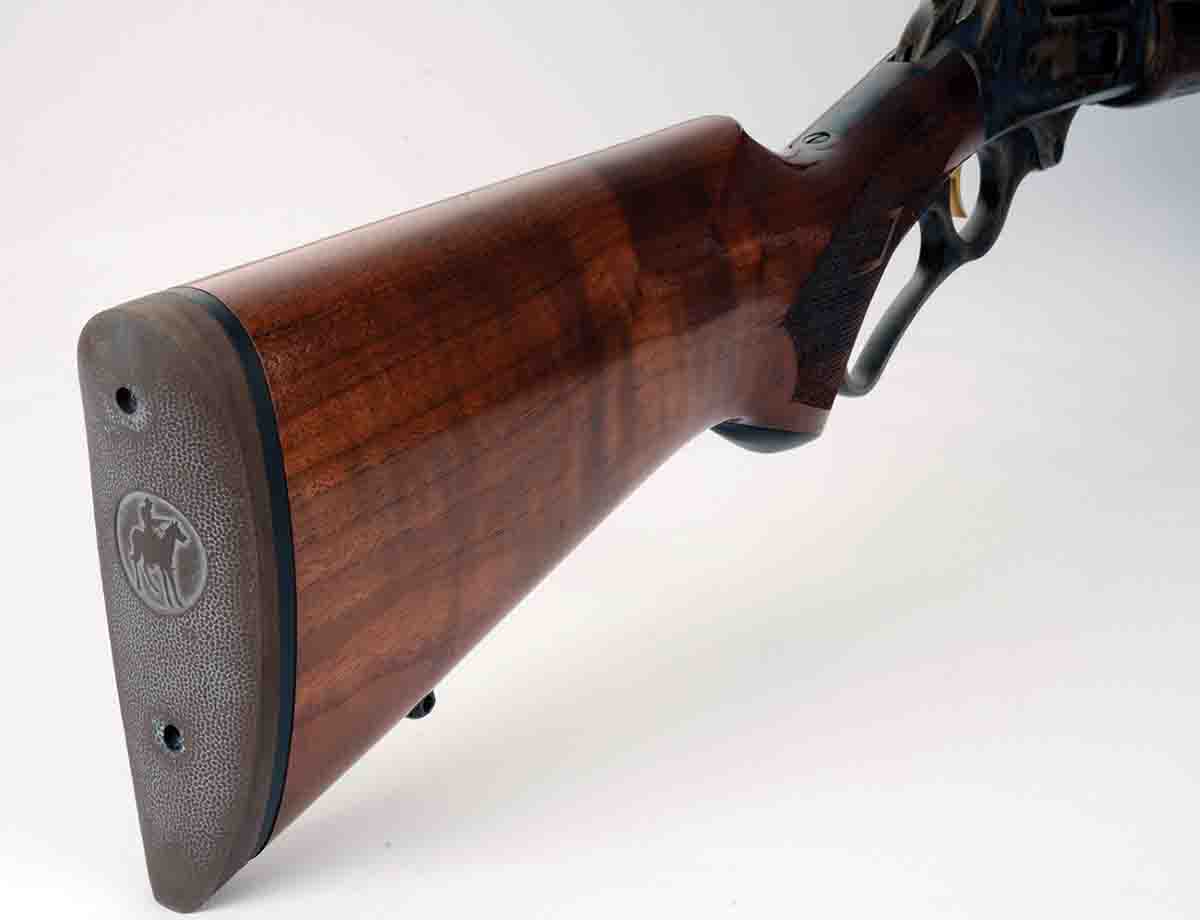 Unlike the smaller Model 93, the Model 1895 was not resurrected after World War I ended, but the appellation was bestowed on a "new" Marlin in 1972. As the Model 1893 was "stretched" to create the Model 1895, so was the Model 336 altered for the larger .45-70. Those first new Model 1895s had 22-inch barrels, straight-grip stocks and weighed about 7 pounds. I bought serial No. 000531 in 1972, and before ever firing it, a Weaver 3X scope was mounted. I can firmly state that these new lightweight leverguns kicked mightily with souped-up loads. Mine provided my one and only scope cut the first time it was fired with one of Elmer Keith's handload recommendations.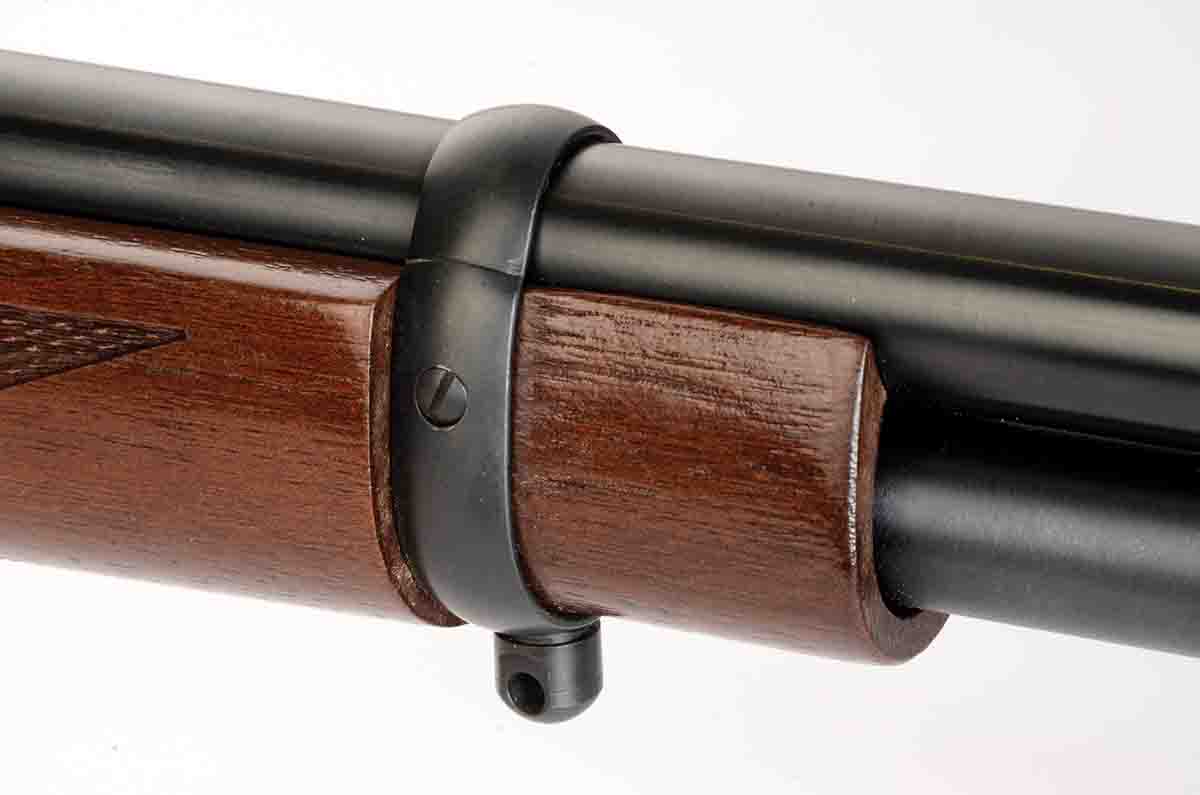 The Turnbull Restoration Marlins sent to me in 2018 included a Model 336C .30-30 and a Model 1895 .45-70. Model 336Cs come from the factory with round, 20-inch barrels and weigh approximately 7 pounds. Beneath the barrel is a full-length tubular magazine that holds six rounds of .30-30. Marlin equips its .30-30 barrels with Micro-Groove (12 grooves) rifling using a 1:10 rifling twist rate. Barrels, actions and magazine tubes are all given a blue finish. One benefit long touted by Marlin is that scoping the company's leverguns is a cinch because they eject empties to the side instead of straight up. Therefore, the top of the receiver is drilled and tapped for scope mounting. Still, iron sights are factory issue and include a hooded brass bead front and a semi-buckhorn rear.
The buttstock is of pistol-grip design with a hard rubber recoil pad. The forearm is secured to the barrel by a blued steel band. Both pieces of American walnut have factory-cut checkering. Length of pull is 13.5 inches. The factory applies something it calls "Mar-Shield" for wood finish. With a 20-inch barrel, an overall length of 38.5 inches and a weight of only 7 pounds, in the old days a Marlin Model 336C would have been considered a carbine.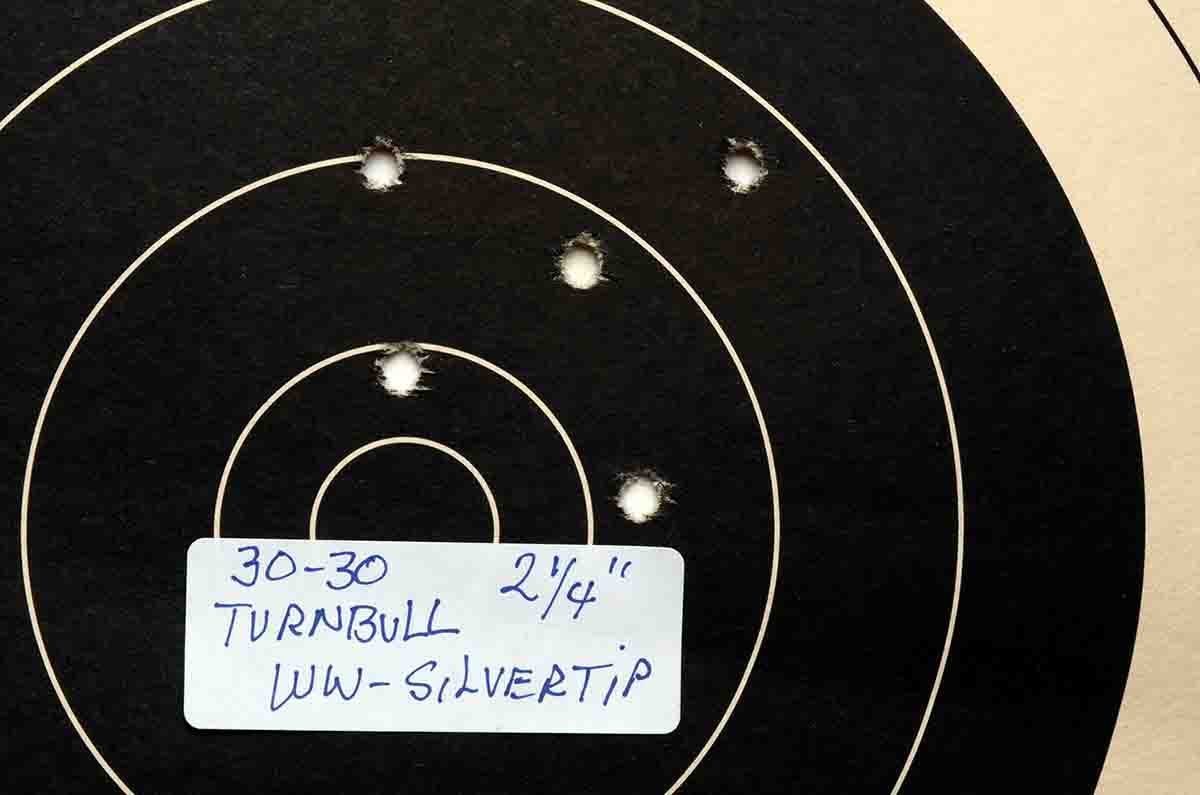 Marlin also markets a variety of Model 1895s, including octagonal-barrel versions and "trapper" models with 16.5-inch barrels. However, Turnbull Restoration chose to remodel the standard version with a 22-inch barrel and two-thirds-length magazine tube with a capacity of four rounds. Rifling for the .45s is considered Ballard-type with six grooves. Rate of rifling twist is 1:20. The wood is essentially the same as the Model 336C, i.e. pistol-grip buttstock of American walnut with a solid rubber recoil pad. Length of pull is 133⁄8 inches. Metal finish, stock finish, checkering and sights are the same as with the Model 336C, but instead of a barrel band securing the forend, the Model 1895 has a steel forend cap. Both of these rifles are also factory equipped with sling swivel studs, but not sling swivels.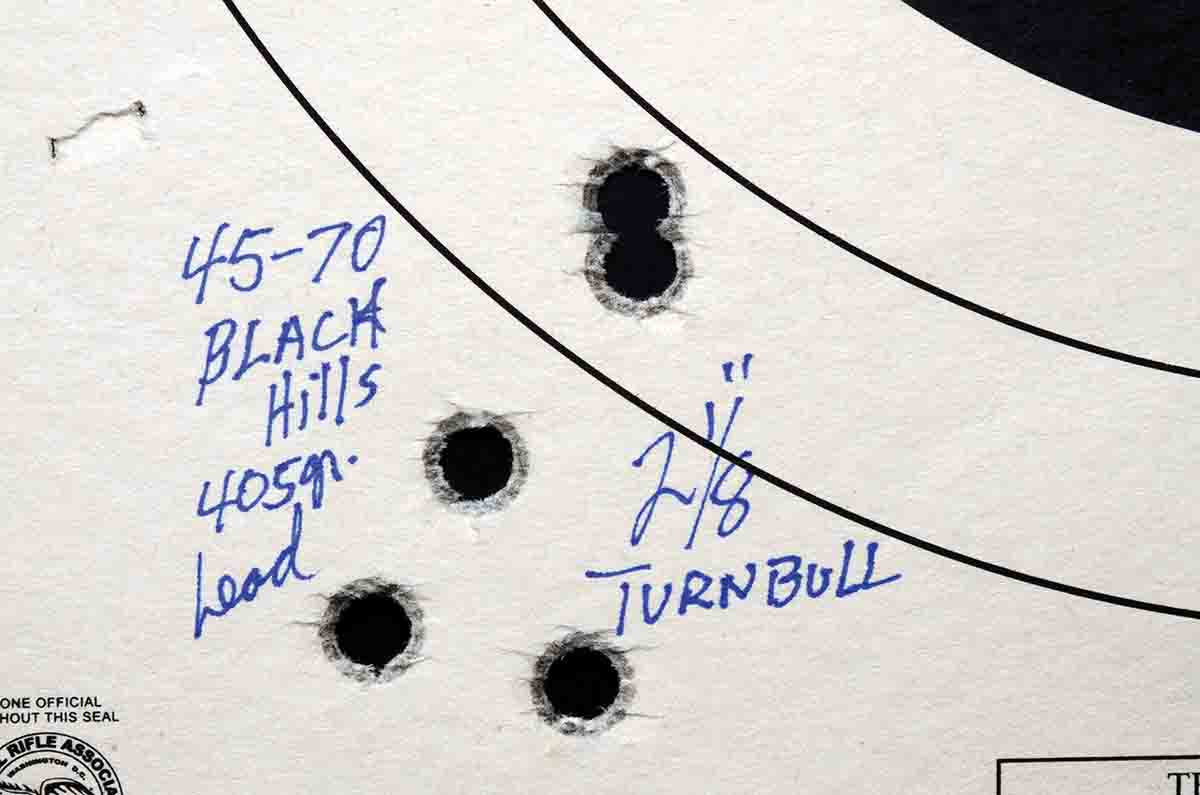 Now here is a feature not greatly appreciated by traditionalists: There is a push button safety located at the right rear of Marlin's levergun receivers, and that's a good place to start with Turnbull Restoration's changes.
The company removed the safety button and plugged the hole with a steel insert. I asked Mike Nelson of Turnbull Restoration if the company had received any flak about removing the safety. He replied that the remodeled Marlins still have the half-cock hammer safety, and Turnbull also ships each Marlin out with the removed safety parts so buyers can reinstall them if they so desire.
There are two more steps in Turnbull Restoration's remodeling job. The wood is given a reddish stain more closely matching the wood finish on vintage Marlins. Nothing is changed, as in altered wood or removed checkering.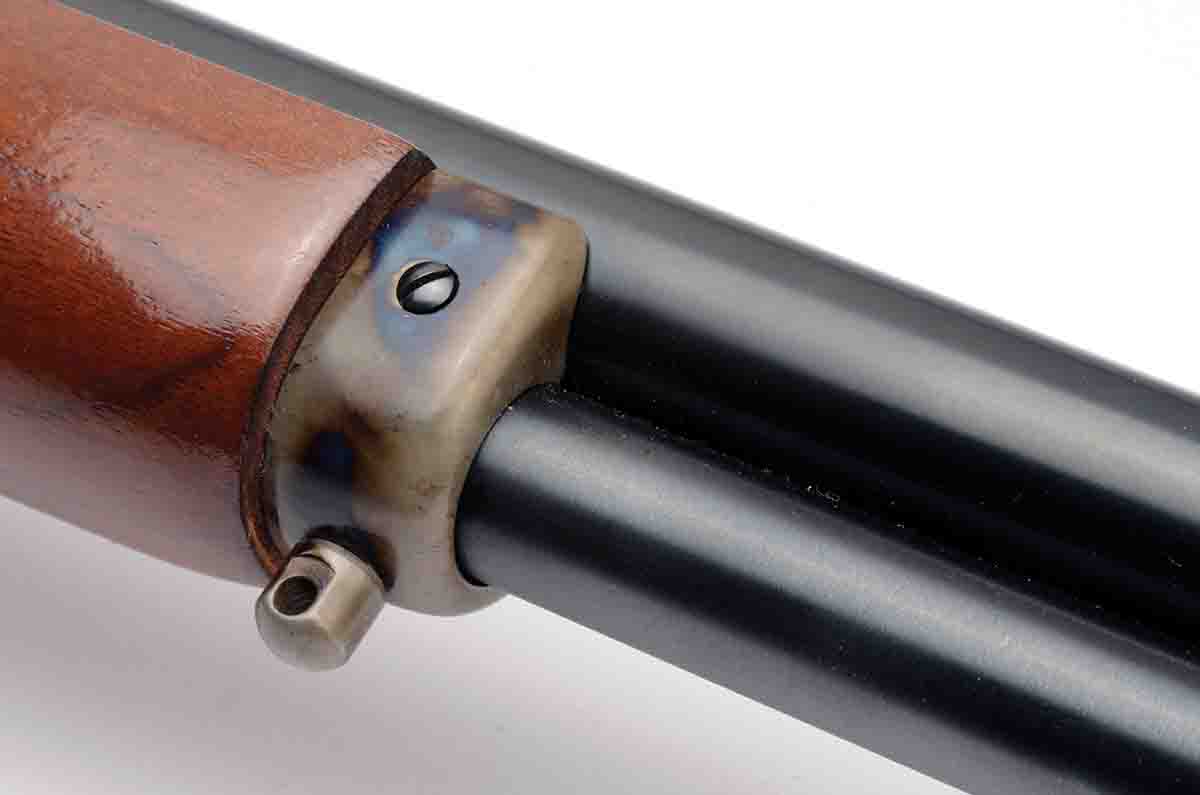 Then there is the main refinement. Levergun fans would have to be living a hermit's existence to not know that Turnbull Restoration is famous for its color case hardening. Each Marlin receiver and the forearm cap of the Model 1895 receive Turnbull's case coloring, and anyone who has seen the company's color case hardening knows that it is "real" color case hardening and not a chemically applied substitute.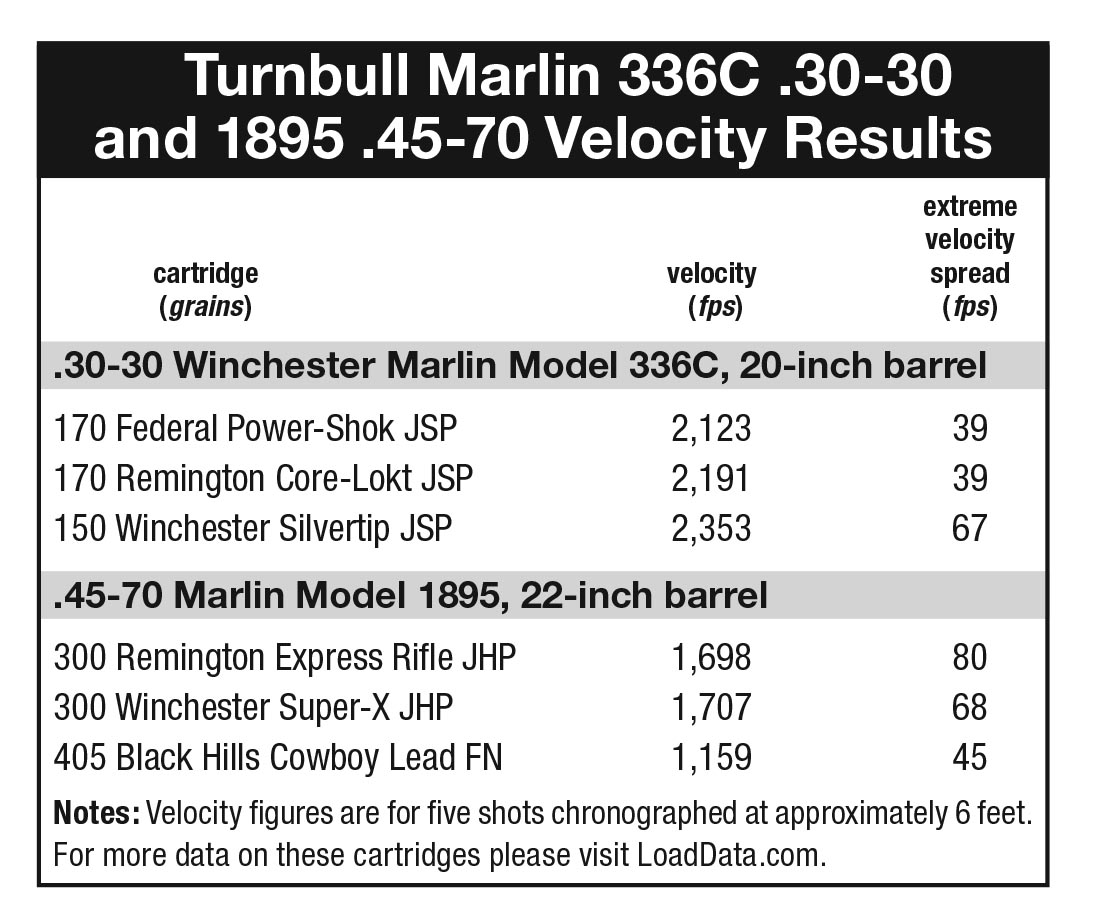 I also asked Nelson about the remodeled Marlins' popularity. Without giving figures, I can say that the .45-70s are outselling the .30-30s by more than two-to-one. I would have bet on that. Another question I asked was, "What about the pistol-cartridge firing Model 1894s?" His response, in effect, was to keep my eyes and ears open in 2019.
It should also be noted that Turnbull Restoration offers a wildcat in Marlin Model 1895s. It is aptly named the .470 Turnbull and is based on the .348 Winchester case shortened to 2.05 inches and necked up for .475-inch bullets.
In regard to shooting, both of these Marlins performed just about as expected; five-shot groups at 100 yards of between 2 to 4 inches. That was with the factory-installed open sights. Also as expected, the .30-30 was a pussycat to shoot, and the .45-70 was a thumper with 300-grain factory loads but so much tamer with Black Hills' .45-70 "Cowboy" loads.
To finish, I'd like to offer an opinion. Marlin provides Model 1895 .45-70s with octagonal barrels. If the big-bore version is already outselling the .30-30, I think Turnbull Restoration could increase that lead by offering its services with the octagonal version.
My only complaint regarding these remodeled Marlins is the wood as standard with factory rifles. It's too "ample," as in the forearm is bulky and much higher where it joins the receiver. I once saw a Model 1895 on which a good stock-fitter had taken the forearm down to match the same level, front and rear, of his rifle's receiver. That dramatically changed both the esthetics and feel of it.
In this day and age of synthetics, it is good to see that wood-and-steel rifles still appeal to some shooters. And having their actions attractively color case hardened does not hurt a bit.