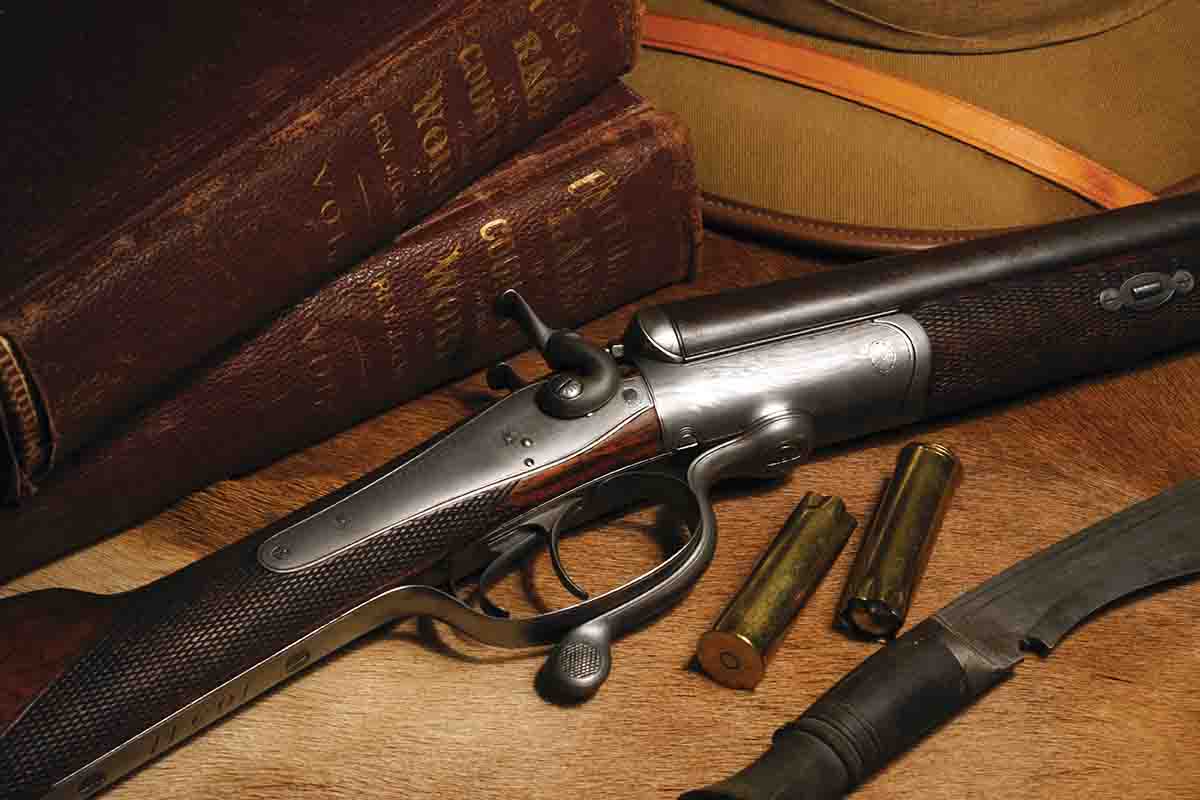 Sometime around 1750 – the dates are vague – guns came to a fork in the road. Those with rifled barrels went one way, those with smoothbores went another, and from then on we had rifles and shotguns. This separation, followed by ever-increasing specialization in both types, did not stop either shooters or gunmakers from trying to regain those early days when we had either the best of both worlds or, depending on your point of view, the worst.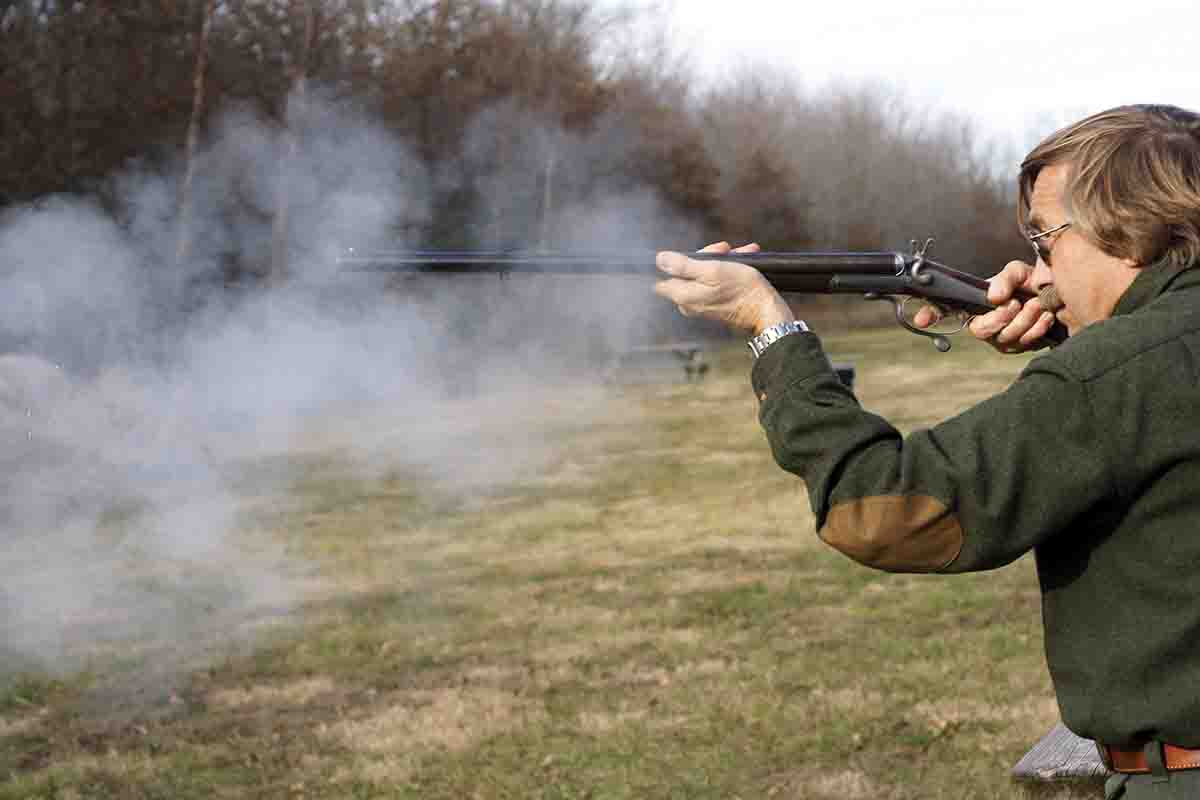 It was the best in the sense that the same gun could be loaded with either shot or ball and used for everything from darting snipe to charging buffalo; it was the worst in the sense that it did not do either job as well as a dedicated firearm would have done it. The arguments began, and they have never stopped.
Americans have never gone in for combination guns quite the way either Germans or the colonial English did. We have always had them, but generally, they were low-end, farm boy pieces like the Savage Model 24 over/under from back in the 1960s. It combined a .22 rimfire barrel with a shotgun barrel in either 20 gauge or .410. It looked useful on paper but was really not much good for anything.
As a general rule, tools are developed to suit the circumstances, and that pretty much explains why Germans went one way, the colonial British another and Americans yet another. To Germans, "mixed bag" hunting is almost a way of life. For the colonial British in Africa, a utility gun that could handle anything that came along was very handy. Americans, conversely, either went deer hunting, quail hunting or bear hunting, and rarely combined any of them – intentionally, at least. And all of this is largely true to this day.
German and Austrian gunmakers turned the combination gun into an art form with countless variations, but the most common is the
drilling
– a three-barreled gun/rifle, the name of which is derived from
drei
, German for "three." A drilling might combine a 16-gauge barrel with a 7x57R and a .22 Hornet, or two 16 gauges with a 9.3x74R, or – well, almost anything. With few exceptions, drillings made in the golden age of German gun making (1860 to 1914) came from small shops whose proprietors invented, developed, refined, varied, modified and generally indulged flights of fancy that resulted in guns that would put a four-story cuckoo clock to shame.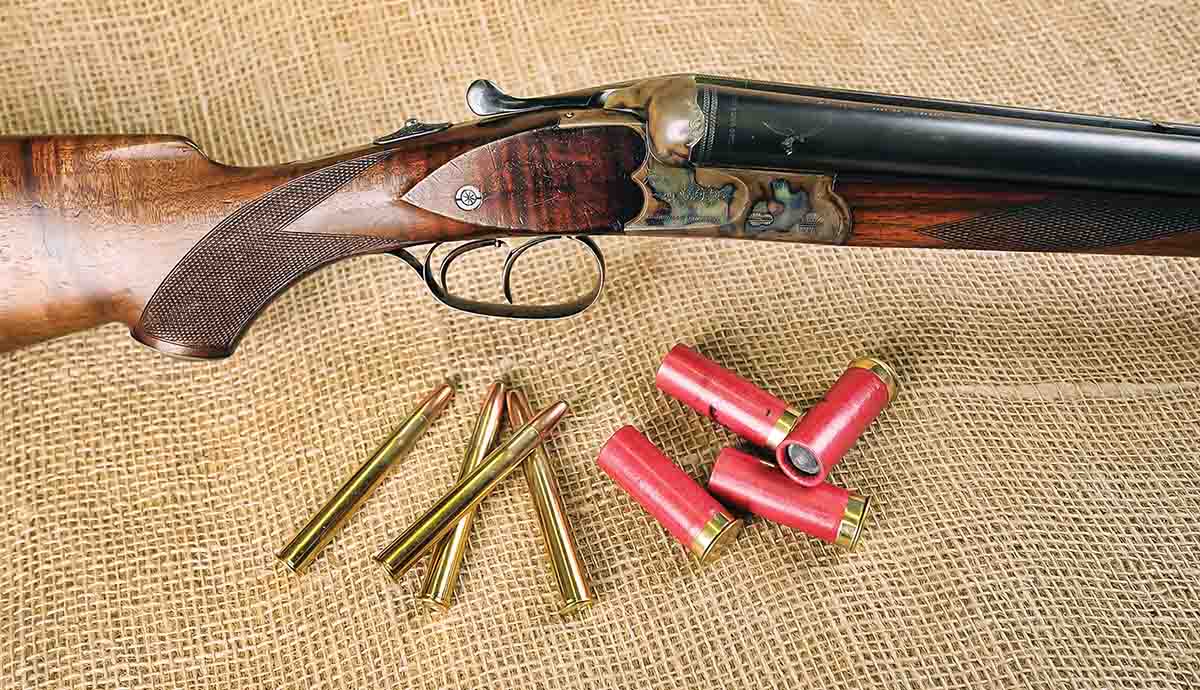 The fact that these same gunmakers underwent a rigorous apprenticeship and were enormously skilled meant that their creations may have been outlandish, but they were as beautiful as a Rembrandt, and just as individual. All focused on typical German hunting, where one might encounter a red stag, chamois, roe buck, capercaillie, hare, rabbit or any number of flying or scurrying varmints, all in the same outing.
The British were more utilitarian. In places like the Aberdare Range in Kenya, or the Australian Outback or Canadian Rockies, settlers were less likely to shoot for sport and more likely to shoot for survival. Most British combination guns began with a 12 bore and built from there. The most famous example is Holland & Holland's Paradox, and its name has come to denote all British combination guns, not just those originating in Harrow Road.
The Paradox was the invention of Lt. Col. George Vincent Fosbery, who also originated the famous Webley-Fosbery automatic revolver. The Paradox consisted of a standard shotgun barrel with 2 inches of rifled choke at the muzzle, to impart spin to a solid projectile. With shotshells, it was simply used like a shotgun. Most Paradoxes were configured like a double rifle, with pistol grips and open sights, and were generally a pound or two heavier than a comparable game gun.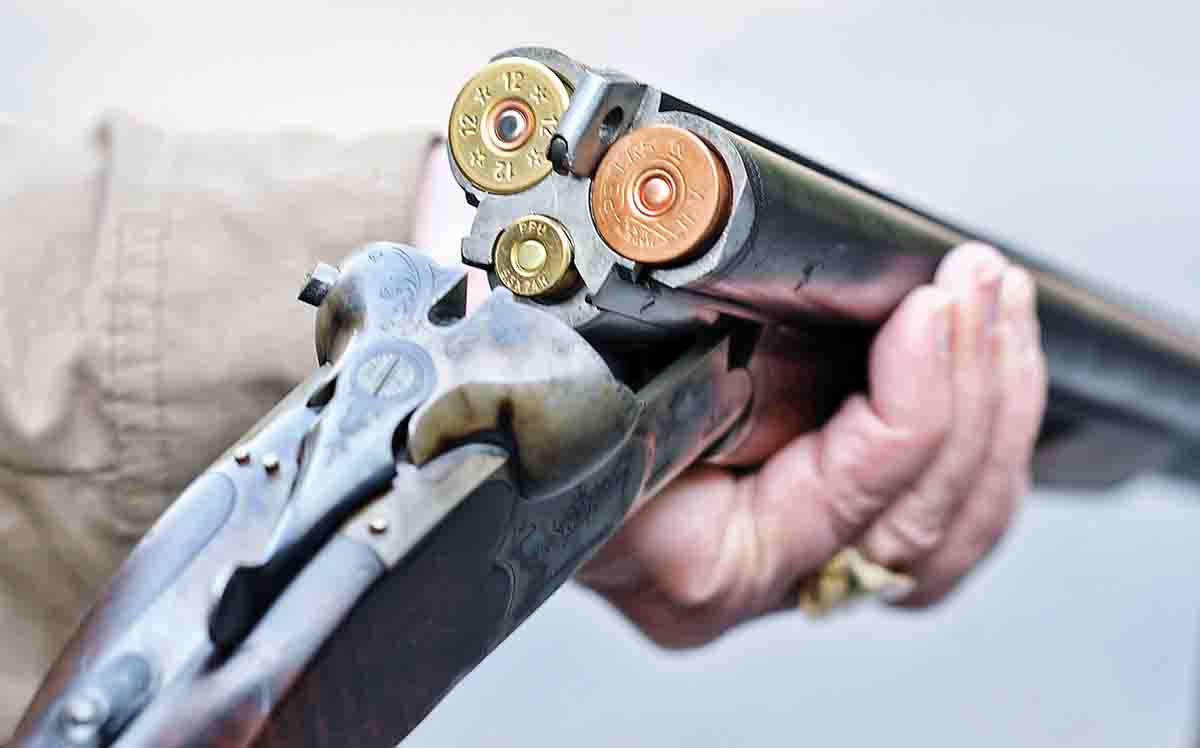 The Paradox was invented in 1886, and was successful enough that other major British gunmakers followed suit with designs – and fanciful names – of their own. W.W. Greener patented a system that used the opposite approach: a fully-rifled barrel with a section of smoothbore choke at the muzzle. Most, however, waited for the Fosbery patent to expire in 1899, then produced their own variations. These included Charles Lancaster's Colindian, Westley Richards's Fauneta and Explora and W.J. Jeffery's Shikari. To accompany these, they often invented and marketed cartridges specifically for them, with slugs, pointed projectiles or combinations of a slug and shot of different sizes. In the English golden age, competition and inventiveness went hand in hand. Today, a man of a certain bent could devote his life to collecting these artifacts and never see them all.
A more conventional – and more practical, effective and patent-friendly – approach was to combine a rifle barrel with a shotgun barrel in a double that looked and handled like a rifle but was usable for small game like rabbits or hares, and could occasionally bring down a bird in flight.
There was a time in Africa when every safari camp would have at least one such gun on the rack, and perusing the equipment lists of explorers and hunters from Samuel Baker on down, one often finds one included. They were as standard as a canvas bathtub.

Combination guns with one rifled barrel began showing up shortly after the British Army developed and adopted the .577 Snider in 1867. With the wholesale conversion of tens of thousands of 1853 Enfield rifles, and their issue to troops in every corner of the world, the .577 was a natural. The Snider's standard load fired a 480-grain bullet at 1,250 feet per second, and that's nothing to sneer at. Not only was it highly effective at short range on everything from tigers to Pathans, ammunition could be found at any military outpost – no small consideration when heading off to the back of beyond.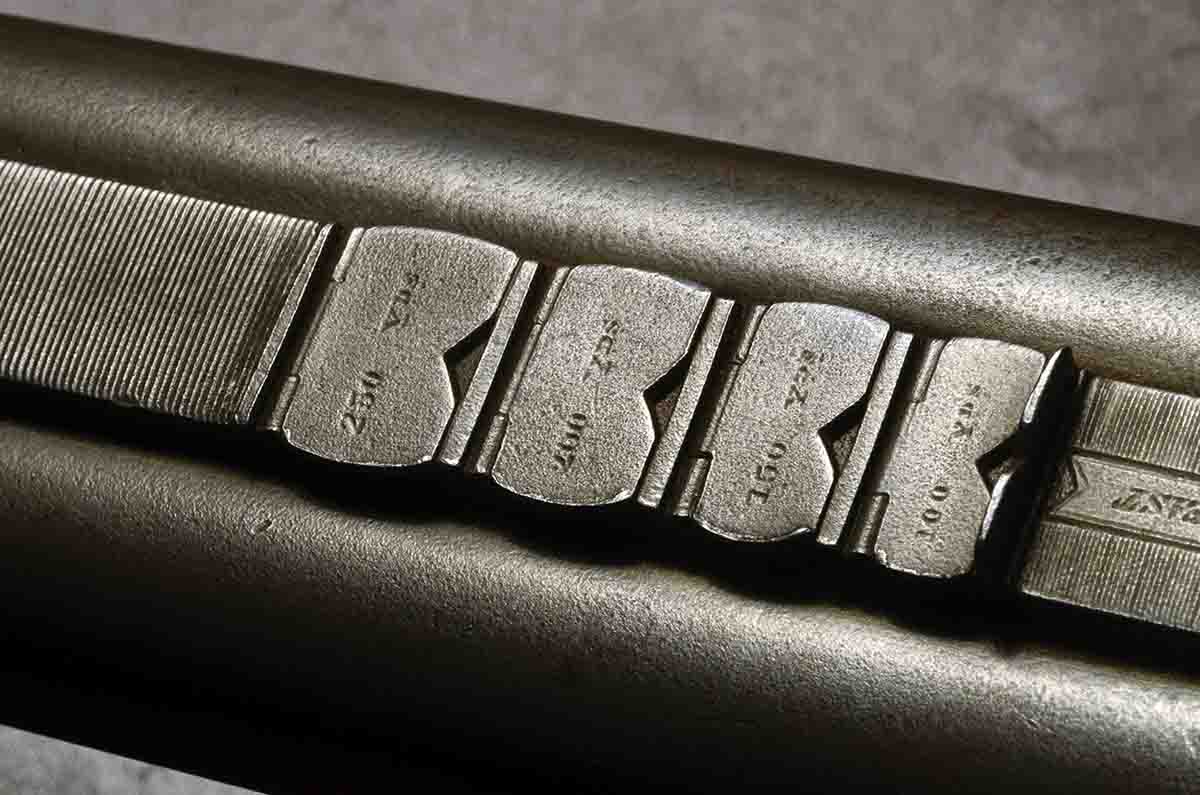 Naturally, British gunmakers also chambered double rifles for it, and these ranged from some decidedly utilitarian self-defense guns to the flossiest London "best." A friend of mine owned a James Purdey double in .577 Snider, and a lovely thing it was. At the other end of the spectrum, I have an E.M. Reilly double that I acquired a decade ago. It has 23-inch barrels and began life as a .577 Snider, made in 1868. At some point, whether due to corrosion or a shortage of ammunition, it was bored out and converted into a 20-bore shotgun. The sights were removed and replaced by dovetail fillers, with an ivory bead replacing the front sight.
As a rifle, it's a bundle of contradictions, and even more so as a shotgun. It has a full-snap Jones underlever (very rare!) but a straight-grip stock and non-rebounding hammers. At a touch over 7 pounds, with those short barrels it handles like a club, and may well have been used as such at some point in its checkered career. It would have been a little heavier before the barrels were bored out, but even so, I can only imagine what it was like to shoot as a .577 Snider. My theory is that it was purchased by a colonial officer of some description and intended for security more than hunting. I can envision it being used to repel boarders in the Malacca Straits, or guarding a caravan in the Khyber Pass, or . . . well, you get the idea.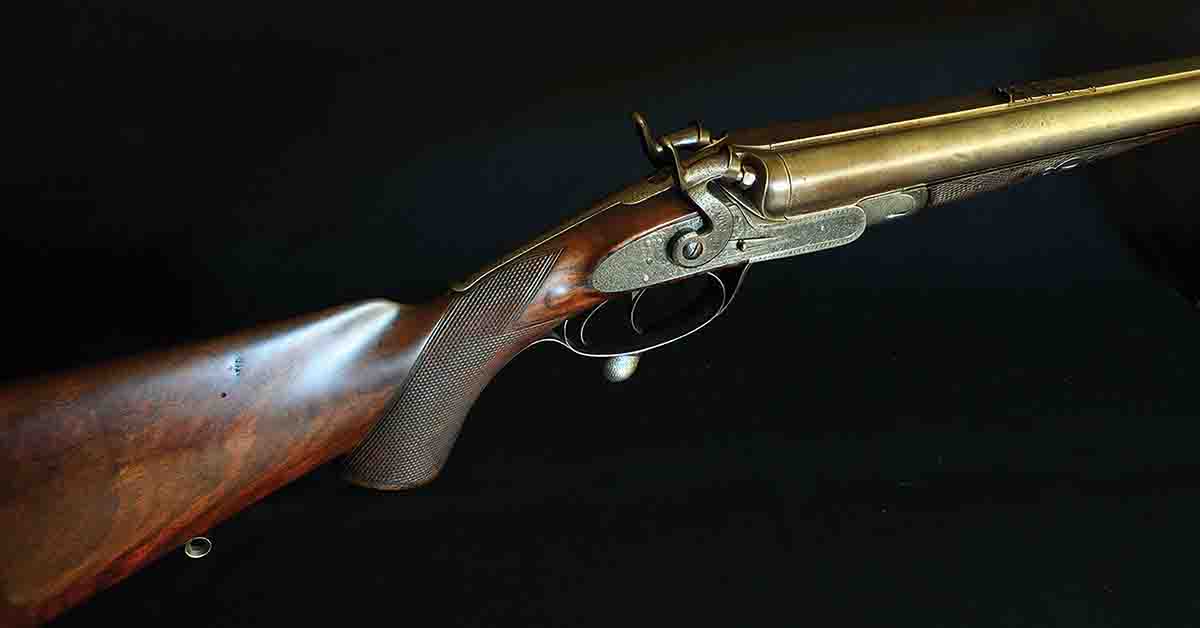 Another favorite use of the .577 Snider was in double-barreled howdah pistols. A howdah is the shooting box carried on the back of an elephant. During tiger drives in India, the tiger would sometimes climb the elephant to get at the shooters in the
howdah
, and the .577 pistol was their last resort. My Reilly, with its short barrels, might even have been intended as a more easily handled alternative to the howdah pistol.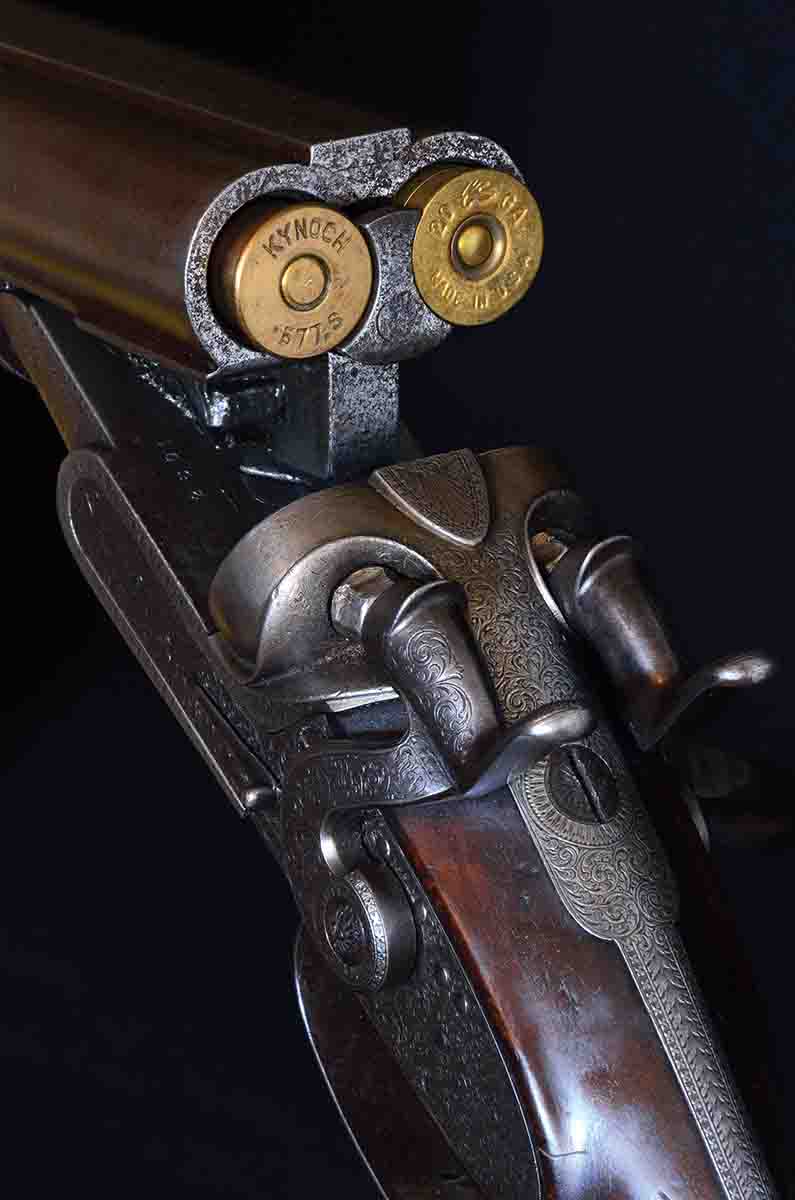 Technically, the Reilly is not a combination gun in the sense we are discussing here, but in fact, that's about its only real use now. I shoot both 350-grain roundballs and solid slugs in it, loading them into brass 20-bore cases; I also load 20-bore paper cases with buckshot and large pellets. Out to 15 yards, it's a fearsome weapon, packing more punch than a .45 automatic. Great for crowd control or quelling a mutiny. It has about the same personality as a 5-foot paratrooper, and goes by the nickname the "Little Thug."
On a more genteel note, the other British gun shown here is a true combination of .577 Snider and 20-bore shotgun bearing the name Jos. Braddell & Sons of Belfast. In the late 1800s, Braddell's was a shooting and fishing shop and exists to this day, catering to anglers only. Like most such operations, it would have ordered guns made to measure for its clients; these usually originated in Birmingham and were either finished by a company like W&C Scott or one of the outlying gunmakers. I suspect this one was completed by one of the Scottish companies such as Alexander Henry or Daniel Fraser, because it has distinctively Scottish lines.
At only 8.25 pounds, shooting the .577 makes it rather a handful, and its folding leaf sights regulated out to 250 yards are optimistic, to say the least. But it is fun to shoot and if I had to rely on it in a tight spot, I have no doubt it would do its part if I did mine.
For the British, development of combination guns effectively ended in 1914 but the Germans continued to pursue the ideal, probably because their style of hunting supported it. They are made to this day by gunmakers, large and small, in Ferlach (Austria) and Suhl (Germany).
To some collectors, the type reached its epitome with a drilling that was produced as a survival weapon for the Luftwaffe. In 1941, Reichsmarschall Hermann Göring, head of the Luftwaffe, commissioned J.P. Sauer & Sohn to make these, and they reflected both Göring's love of the chase and his extravagant tastes. Sauer's M.30 Luftwaffe drilling combined two 12-bore shotgun barrels with a rifle barrel in 9.3x74R, a favorite for hunting red stag. One shotgun barrel was intended for the use of Brenneke slugs, the other for birdshot. The gun broke down for storage in a special case. This case contained not only a cleaning kit, ammunition for all three barrels, a sling and an instruction manual, but was specifically designed to fit under the seat of a Messerschmidt fighter.
This is impractical, implausible and unrealistic on so many levels it's hard to know where to begin. They were carried in both Me 109s and Stuka dive-bombers. It's hard to imagine a pilot, struggling to open the canopy on a fighter spiraling out of control, worrying about wrestling his survival-gun case out from under the seat. It is equally difficult to imagine a pilot who did manage a forced landing then assembling his rifle and going off into the woods to knock off a red stag for dinner.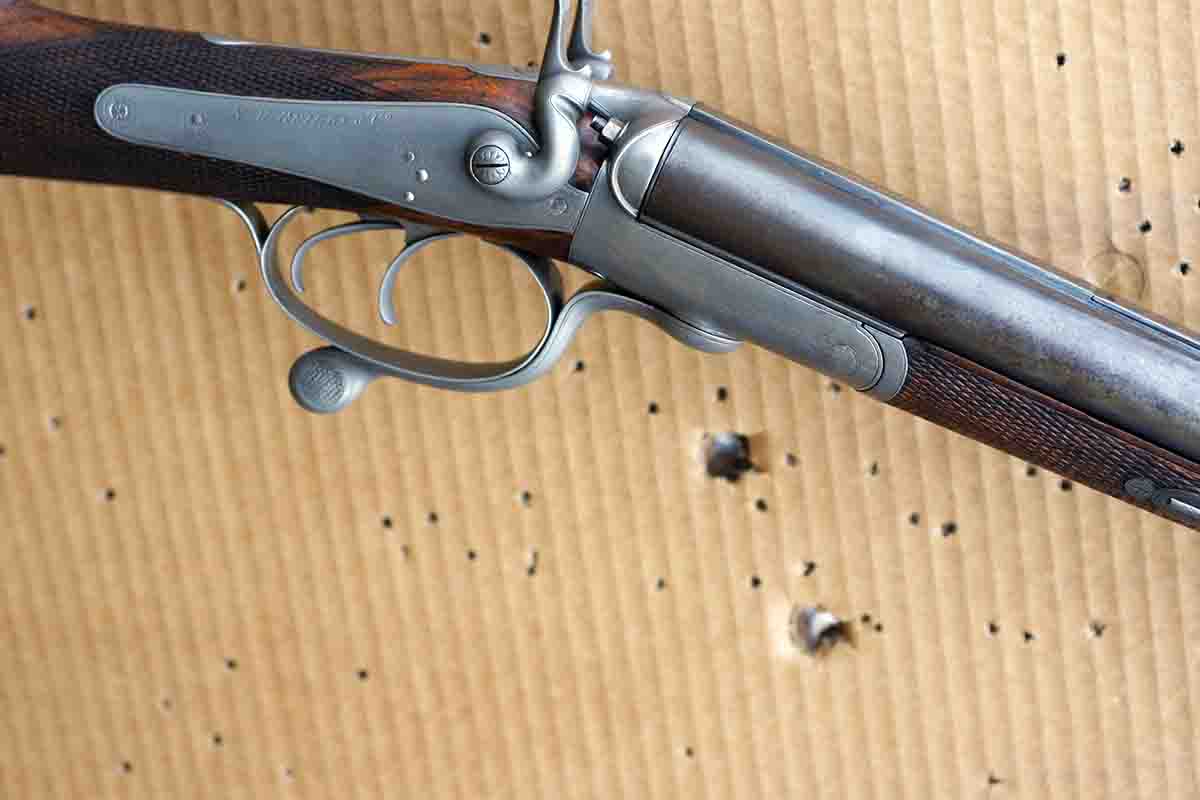 In its own way, however, this fanciful weapon is typical of combination guns: We imagine them performing in wildly different situations, and gunmakers tried to build in the capability to allow them to rise to any occasion, no matter how far-fetched.
Today, survival guns are both eminently practical and utilitarian to a fault. Probably the archetype is the AR-7, a .22 produced in the 1960s in which a .22 Long Rifle barrel can be easily detached and stored inside its plastic stock. Add a second .410 shotgun barrel and you'd have both a survival gun and a combination gun not unlike the old Savage Model 24. It's not good for much, but it's better than nothing for almost everything. And that, in a nutshell, describes most combination guns made since rifles and shotguns went their separate ways.