Granville, West Virginia, is the home of the New Ultra Light Arms Company. Rifle builder Melvin Forbes had an idea years ago to build not only the best rifle for the money, but to make it as light as possible while still keeping its accuracy. The end result was his popular Model 20, 24, 28, 32 and 40 bolt-action rifles that check in at only 4.5 pounds with a 22-inch Douglas Premium barrel in a No. 1 contour. To complete the rifle, he used a stock composed of Kevlar and reinforced graphite finished off with a coat of tough DuPont Imron paint in your choice of a wide variety of standard and camouflage patterns.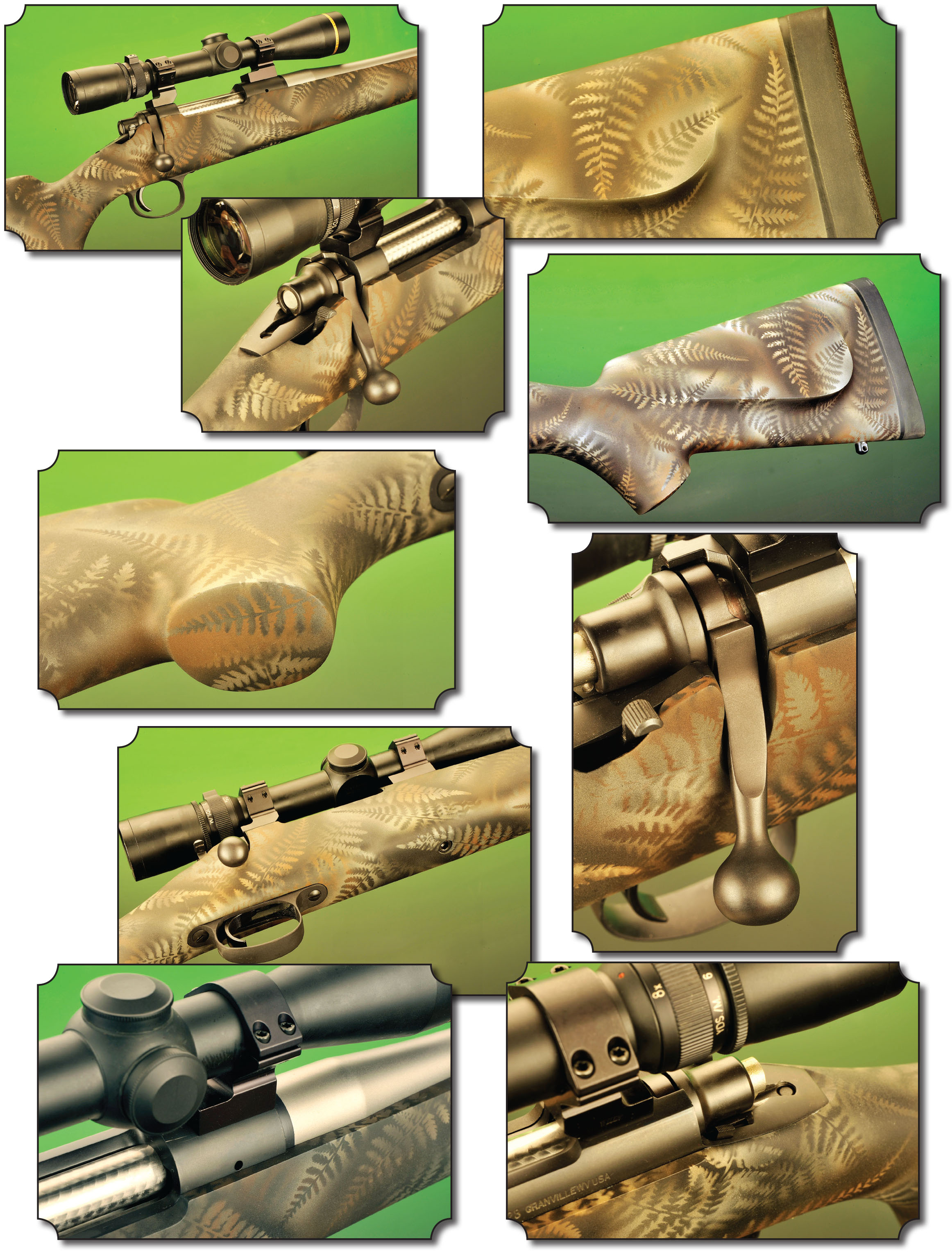 In regard to custom features, the list is extensive. To please everyone, he offers chamberings that range from the .17 Remington to big bore-magnums, finishing up with other calibers or their improved versions upon request, including a rimfire version. Actions are made from 4140 steel while the bolts rate 4340 heat-treated steel with a lockup of 90 degrees to the centerline of the action. Forbes is very particular about his machining process and holds tolerances to 0.0015 inch on the bolt-to-action clearance, with the inside and outside diameter of the action concentric to within 0.0002 inch. Shorter and smaller actions are only 1.220 inches in diameter and check in at 20 ounces. A Timney adjustable trigger is standard on all rifles.
This custom maker put a lot of research into his stocks, and all actions are full-length bedded to hold up for the life of the rifle. This contact of the action from the tang to the forearm of the stock has a vibration dampening effect for the best in accuracy potential, regardless of the cartridge. Sling swivel studs are permanently installed, with the customer getting a choice of the length of pull, stock and metal finish all with a 3-inch magazine. Overall length is 41.5 inches. Talley scope mounts machined from 7115 T-5 aircraft grade aluminum are included. Quite a rifle to be sure! New Ultra Light Arms can be reached at 304-292-0600.