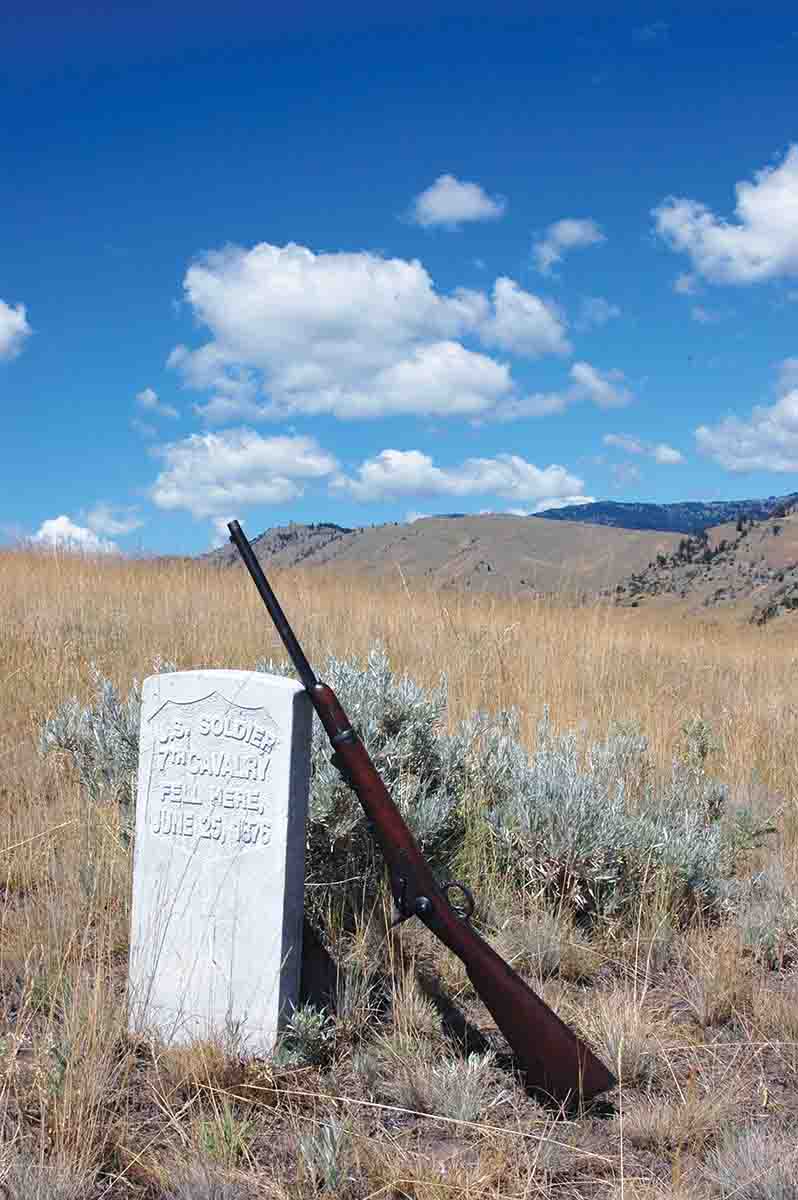 Before sunrise on one morning in October 2016, along with my friend nicknamed "Shrapnel," I was sitting on top of a ridge in southern Montana waiting for a film crew to arrive. Little did I expect that we would still be there when the sun set.
The site was about a half-dozen miles south of the Little Bighorn Battlefield National Monument, and my reason for being there was to provide the film crew with live firing using an original Model 1873 "trapdoor" .45 Government carbine. Of course, my .45 Government ammunition was loaded with black powder to provide plenty of "smoke and flame" for the cameras. More importantly, it was to approximate the ballistics of the .45 Government cavalry-specific loading with a 55-grain powder charge and 405-grain lead bullet. (Today, we call the .45 Government the .45-70.)
All of this came about because some Montana history buffs had pitched the then-named History Channel an idea. It was to be another documentary about the 7th Cavalry Regiment's battle with the Sioux and Cheyenne in June of 1876. In that fracas – the biggest fight of the entire Plains Indians Wars – Lt. Col. George A. Custer, along with five companies of the 7th Cavalry Regiment, died to a man. Seven more companies of the regiment forted up on a hilltop about four miles south of "Custer's Last Stand" and survived, albeit with heavy casualties.
The tact of the Montanans' idea wasn't about the battle itself, as that has been done and redone many times. Their idea was: What happened to guns and gear captured by the native people? The impetus for this was an elderly relative of one of the idea guys who grew up in the area. He related that when as a young boy exploring the many ridges thereabouts, he found skeletons of two soldiers hidden in a rocky crevice. They were still in uniform with their weapons. The youngster never reported his find because he was actually trespassing on a neighbor's ranch.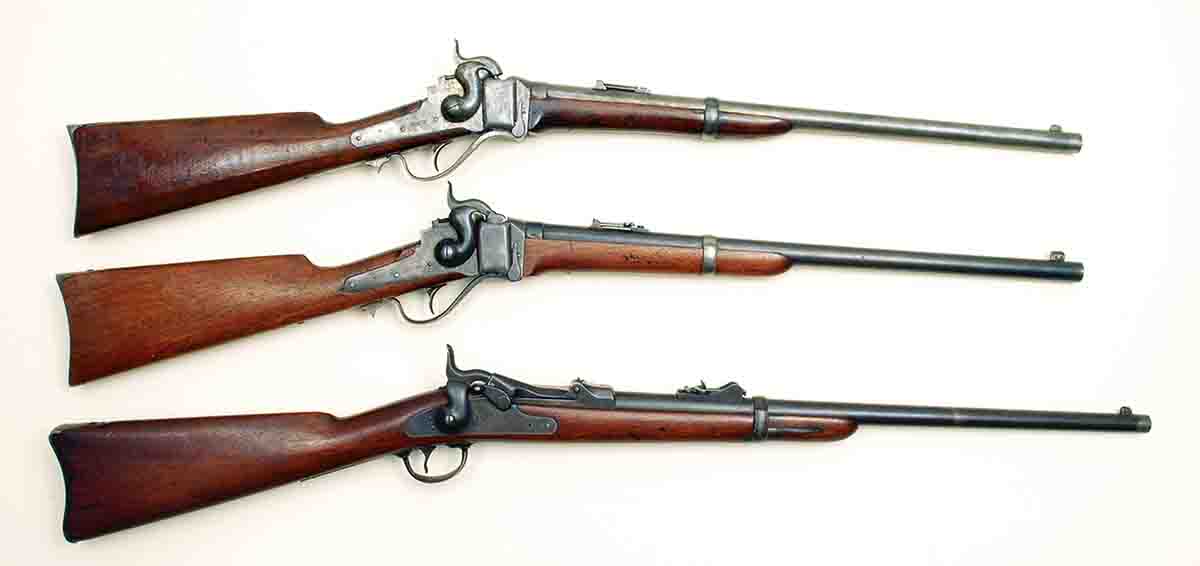 This wasn't as farfetched as it may sound. Over the decades there have been many rumors of troopers escaping the fate of their comrades. In oral history left by at least one of the army's Indian scouts, he related seeing two troopers being harassed by warriors several miles from the final battlefields. Their horses had played out, and they were afoot. It should also be noted that several of the regiment's soldiers went missing in action, never to be accounted for.
The production company gathered a group of experts: archaeologists, anthropologists, forensic scientists, historians and so forth. Then, with appropriate landowner permission, the crew began metal detecting the most likely area for finding missing trooper remains. They were filmed all the while. Significant findings were slim until one day a fired .45 Government cartridge case was found on a ridgetop. Shrapnel, who was one of the idea men for the documentary, suggested the .45 bullet likely was at the bottom of the ridge. Sure enough, the next day a .45 bullet was found there, just inches under the surface. The bullet and the cartridge case were verified by the forensic scientist as being from the battle era.
Some of the crew felt that a trooper could not hit an attacker so far away, as the distance to the flat at the ridge's bottom was at least 300 yards, and everyone knew old "trapdoor" carbines were not capable of such precision. Shrapnel disagreed and told the film crew's boss that he knew a fellow – a lifelong student of the battle who not only owned an original Model 1873 "trapdoor" but who knew how to prepare proper black-powder ammunition. If you haven't guessed – that was me.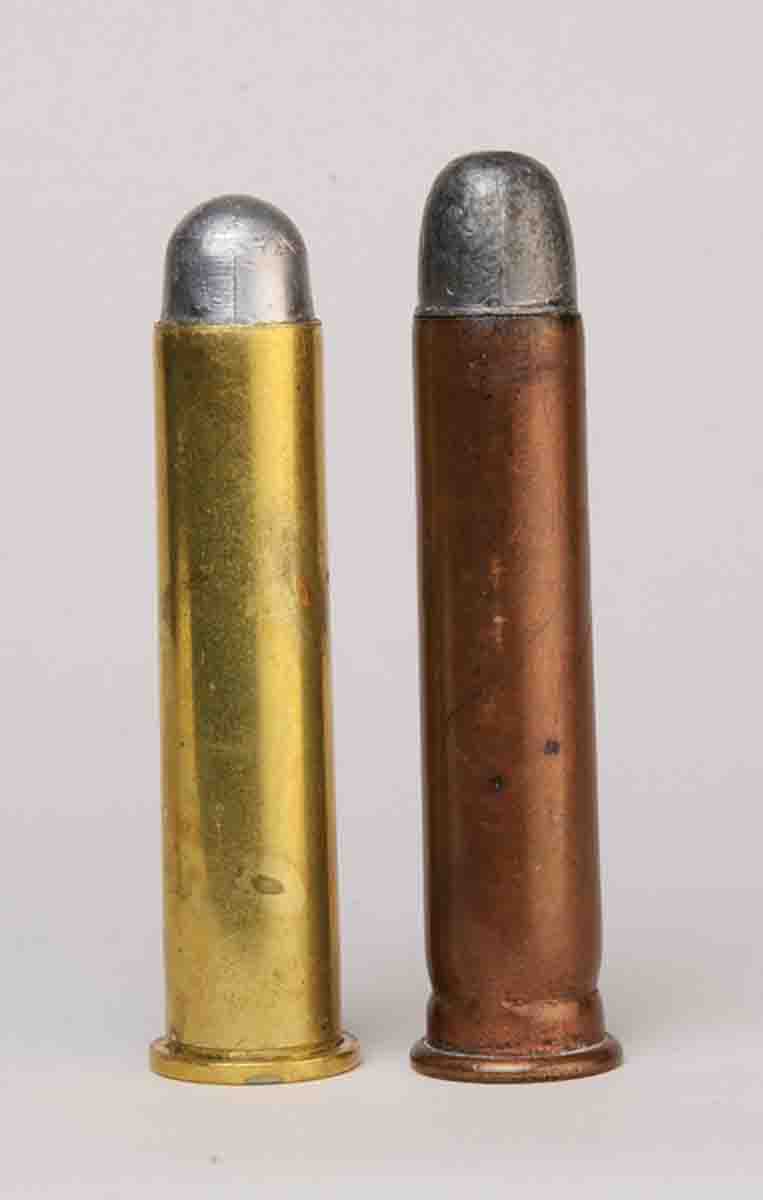 The Little Bighorn Battlefield National Monument is only about 150 miles from my home, and my initial trip to Montana at age 19 was explicitly to see that battlefield. Therefore, I was more than happy to be on that ridge that morning. After the film crew arrived, getting their equipment setup for the first shot seemed to take forever. Also, I didn't feel that the participants were very excited about what we were doing. First, a short introduction welcoming me had to be filmed. A couple of takes were required before I quit stuttering.
The target for the day was one of my 24-inch tall by 12-inch wide steel torso targets on a short stand. Lasered range was 324 yards. I could tell that many of the crew felt that piece of steel would be impossible to hit without a modern scoped rifle. Truly, it did appear as a mere speck to my eyes over the carbine's sights. I must admit to some trepidation, what with 20-plus folks watching me.
Shrapnel setup to my left with a spotting scope. I sat at a portable bench. Finally, I was given the go-ahead to fire. After the carbine's blast there was a loud CLANG as the bullet smacked steel. The hit was on for windage and just a few inches low of center. The cheering and clapping of the film crew and onlookers was as if I had run a winning touchdown in a Super Bowl. One smiling fellow approached and said, "I would have laid $100 down here and bet you couldn't hit it." Shrapnel leaned over and whispered, "You know that was luck." I said, "Yes, but they don't know that." I never told them that Shrapnel and I had sighted the carbine in on my 300-yard range two days before.
After that shot, it was like a fire had been lit under the film crew. They dragged out other cameras to film simultaneously from different angles. One was on a pole that someone held under my carbine's muzzle with the instruction for me to fire just as it raised above the muzzle. They took close-ups of the "trapdoor" hammer falling and its recoil. Other close-ups were of it ejecting smoking, empty cases. I shot offhand and from a bench. When allowed to actually aim, I proved that the hit wasn't just a fluke. There were many misses but there were also plenty of hits. If someone had been defending himself from a horse-mounted attacker, every shot I fired would have hit one or the other. At the end of the day I'd fired over 70 rounds, and the film crew boss said that was the best day of filming they had in a month's work.
Several years passed before the documentary aired, and when it did, I was with Shrapnel. We watched for three hours and in the end, not one second's worth of that entire day's shooting was shown!
Be that as it may, I bet nobody on the ridge that morning ever forgets that first shot. It was my best one ever.