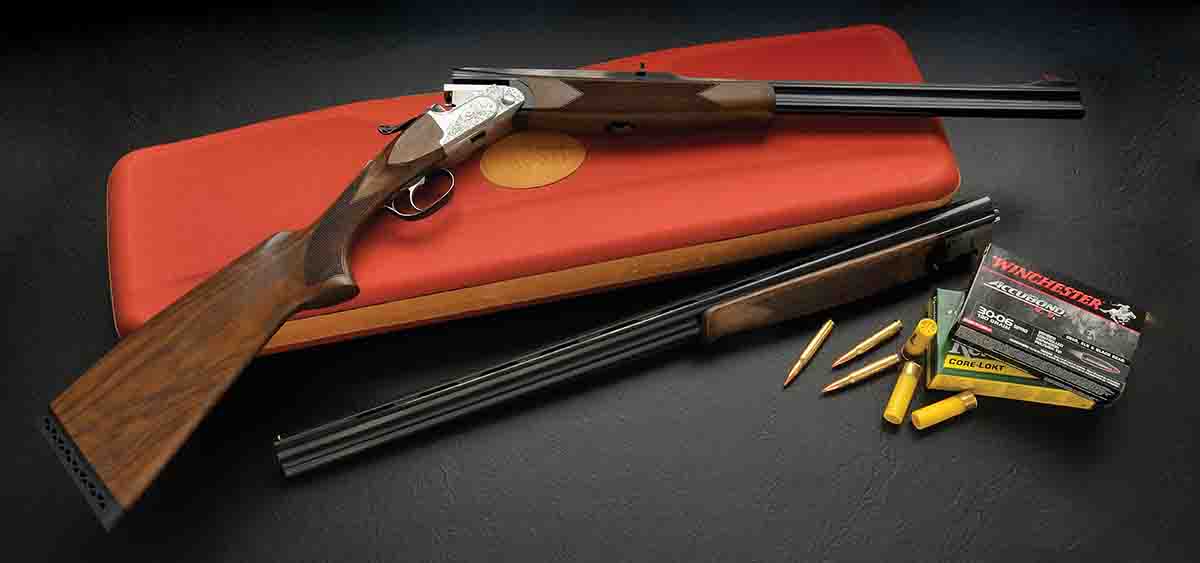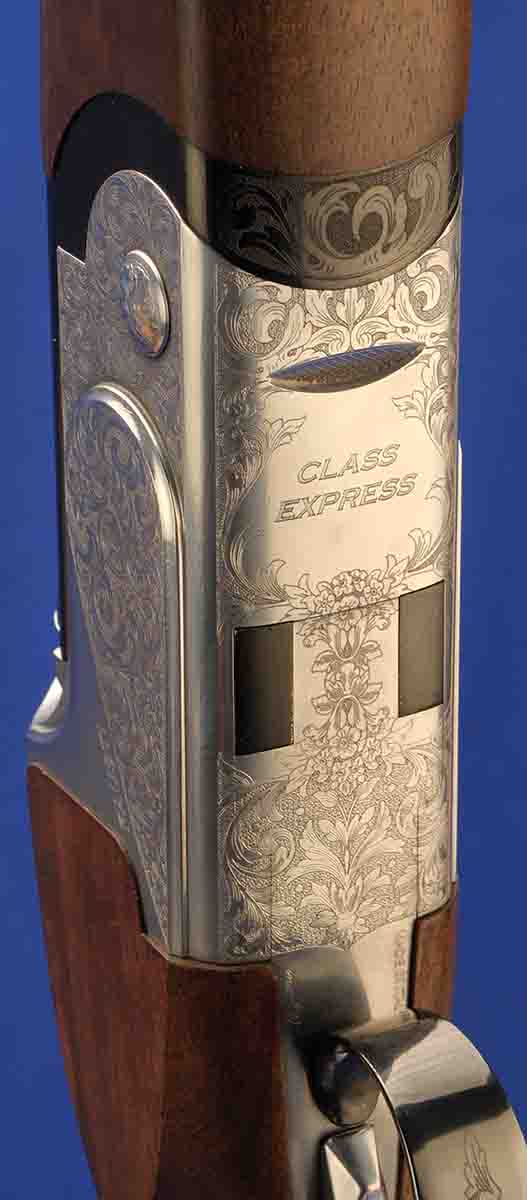 Long established as a premium shotgun manufacturer, Fausti also builds fine double rifles. Both side-by-side and over/under versions are now available. Individually handmade, signed by the artisan and finely finished, cartridge options are wide, and a "two-gun" set with shotgun and rifle barrels is an option.
The over/under double rifle viewed here is striking in appearance. Its lines are true and crisp, and the materials used are all first class. The wood is oil-finished, first-quality Turkish walnut. The lines of the buttstock follow the European school of thought, with a well-rounded comb and a bit more drop than usual, but according to Fausti's specifications, either a Bavarian or classic stock is available. To keep a continental flavor, the forearm has a well-defined Schnabel that mates perfectly to the overall concept of the rifle. Fine-line checkering is more than ample on both the forend and pistol grip, followed by a well-cut border adding to its custom appearance.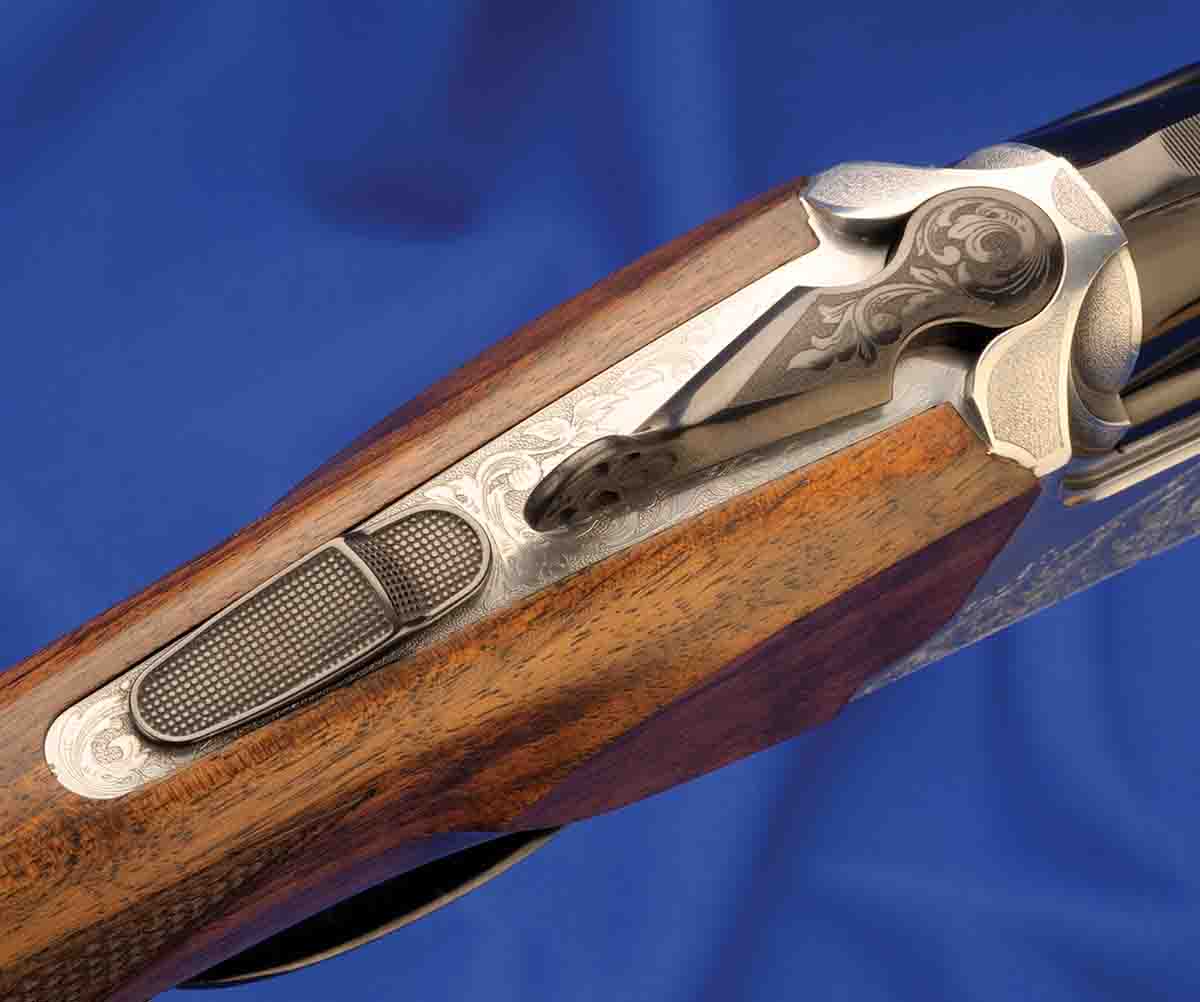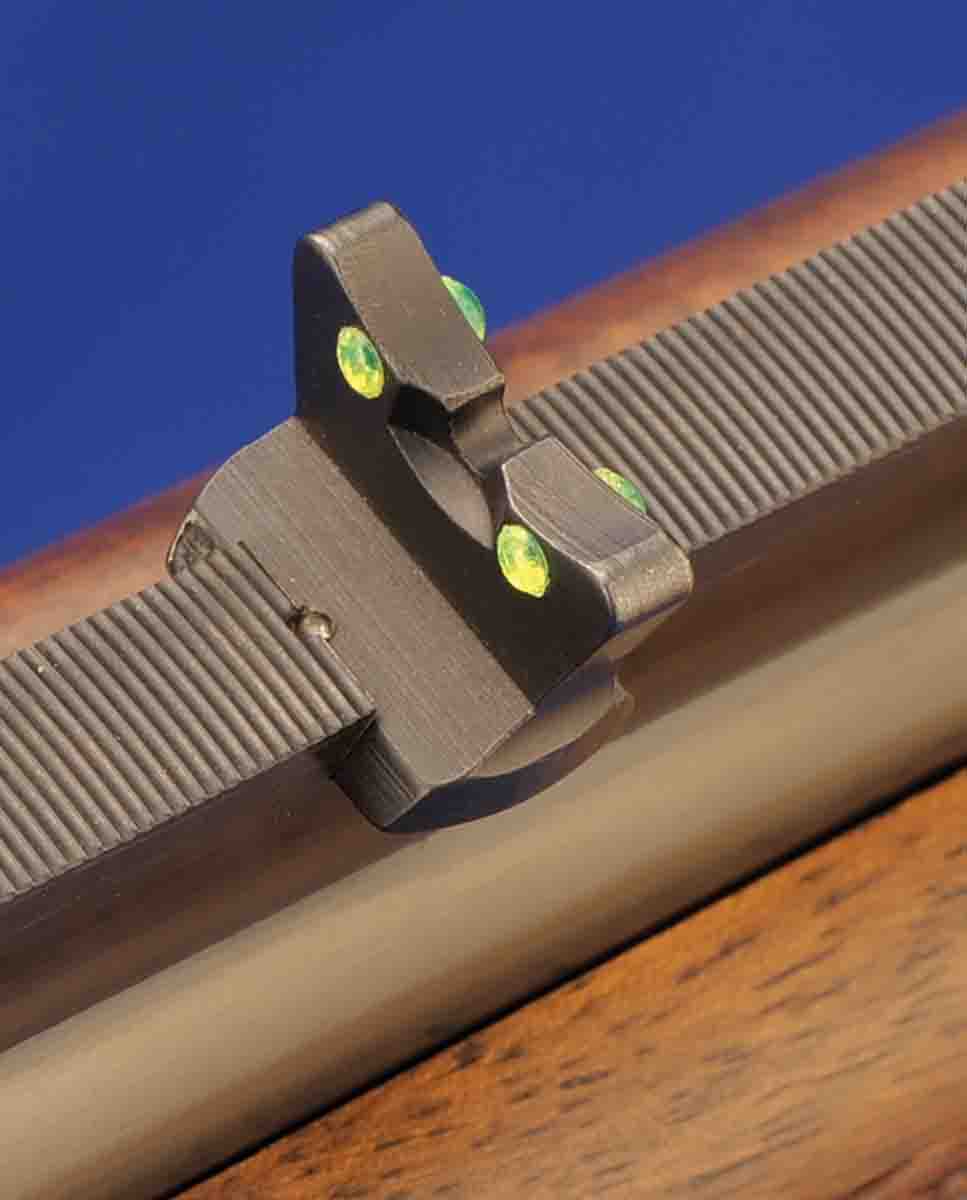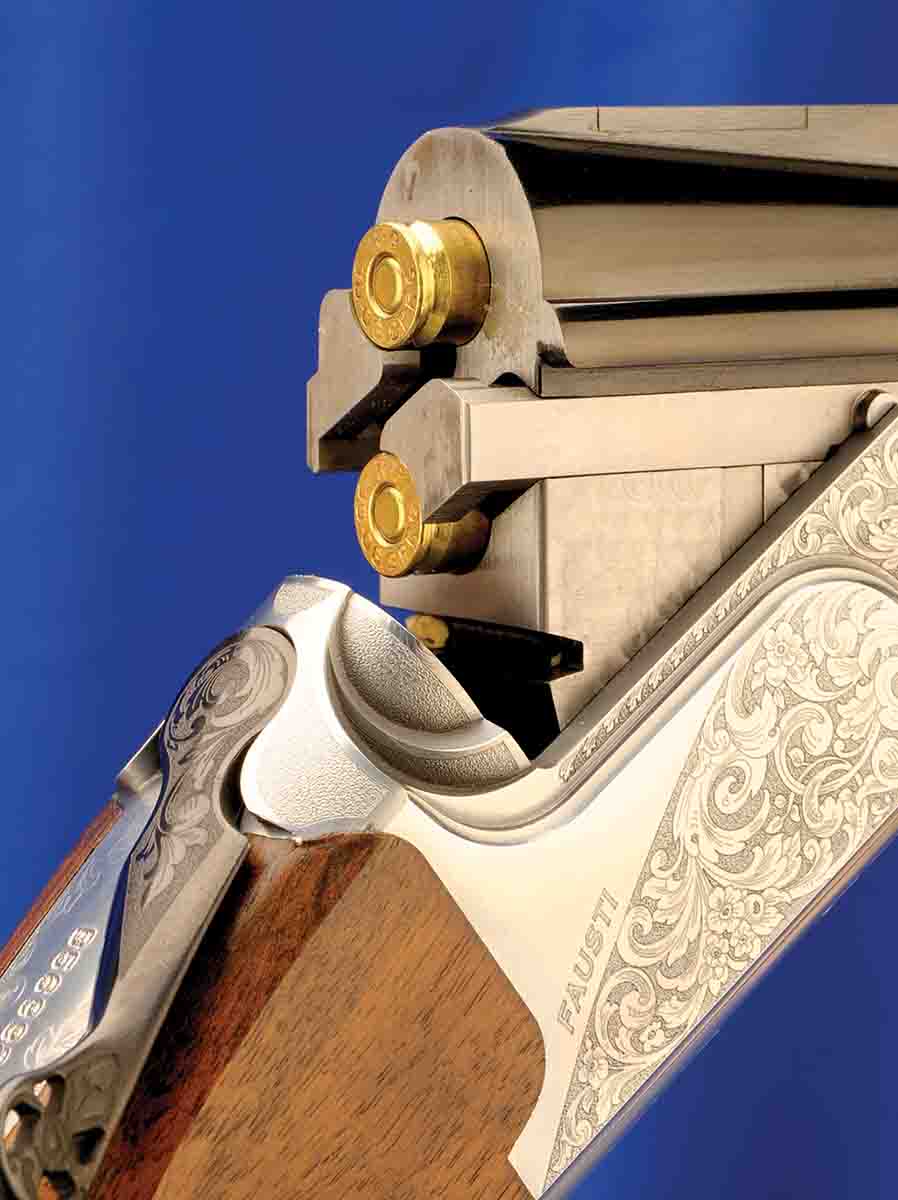 Picking up the rifle, I found my eye follows the fiber optic-enhanced open sights without any problems. Mounting screws on the top rib have been installed for scope mounting if optical sights are preferred. This sample has a single inertia trigger that broke at 31⁄2 and 4 pounds, respectively. There is no barrel selector; the bottom barrel fires first. The rifle has automatic ejectors, a low-profile action and solid locking lugs.
The boxlock action comes with a choice of a French gray coined or color casehardened finish. Fine, deep-chiseled engraving is done by modern laser technology on just about all parts of the receiver to include the sides, bottom, trigger guard and tang. The operating lever is skeletonized for visual appeal, and the safety is highly detailed with checkering for a nonslip surface. The action is tight and the rifle is well balanced.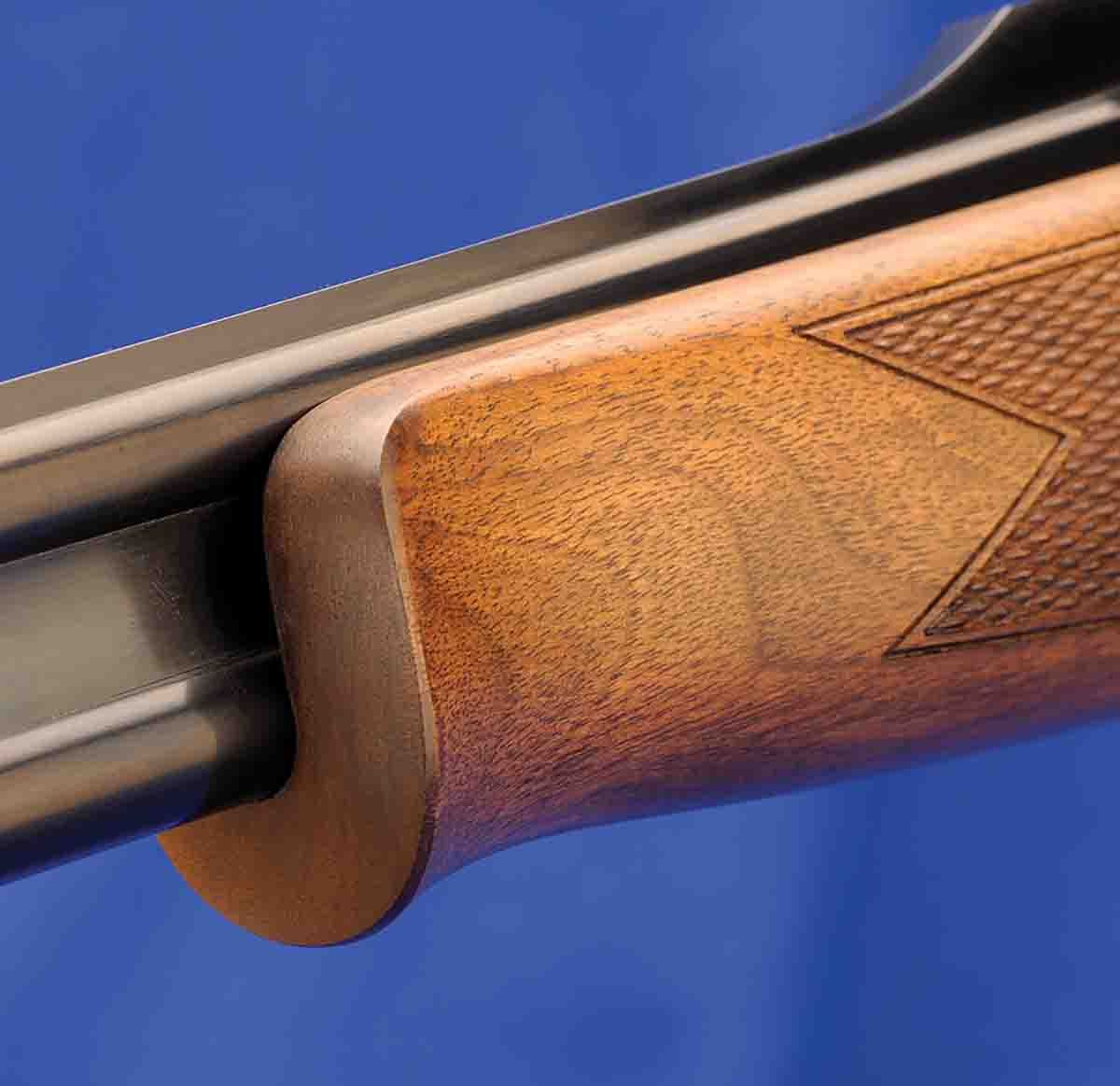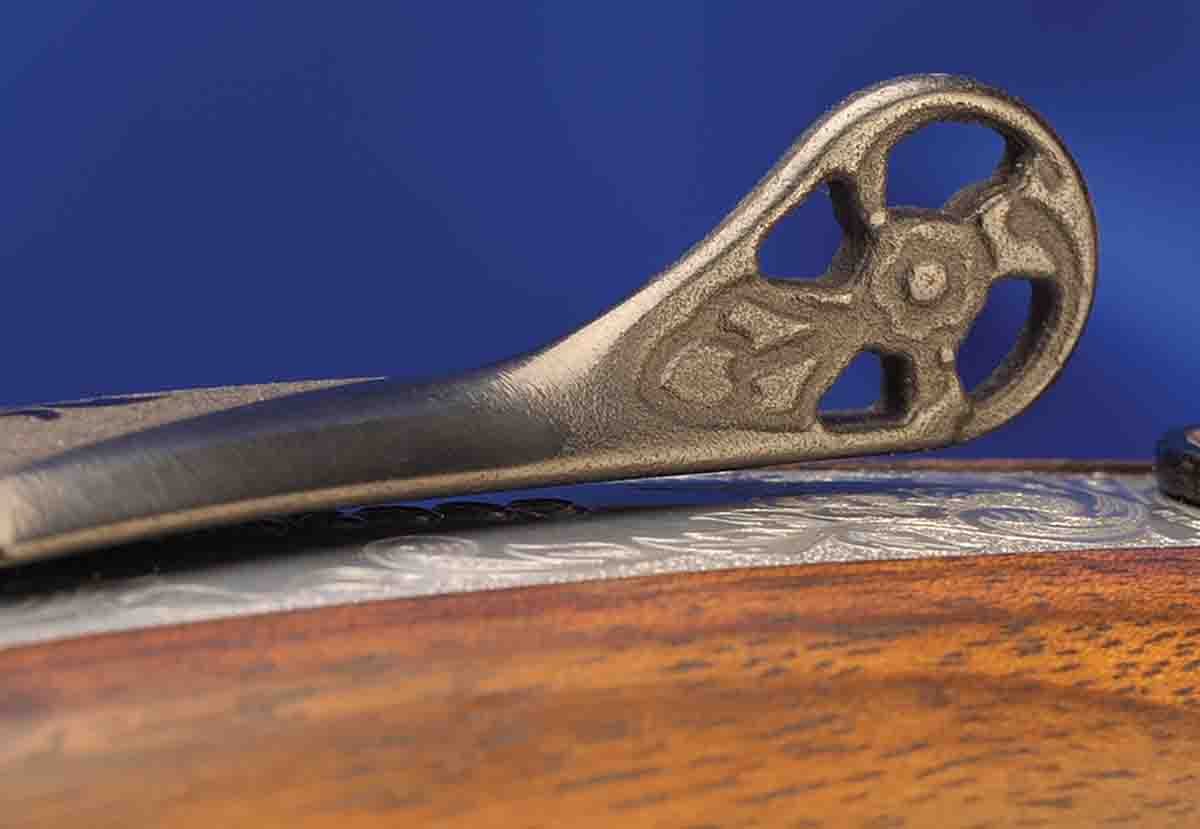 For the hunter who wants a handmade, classic over/under double rifle, the Fausti Class Express might be worth looking at. Visit Fausti at www.faustiusa.com.