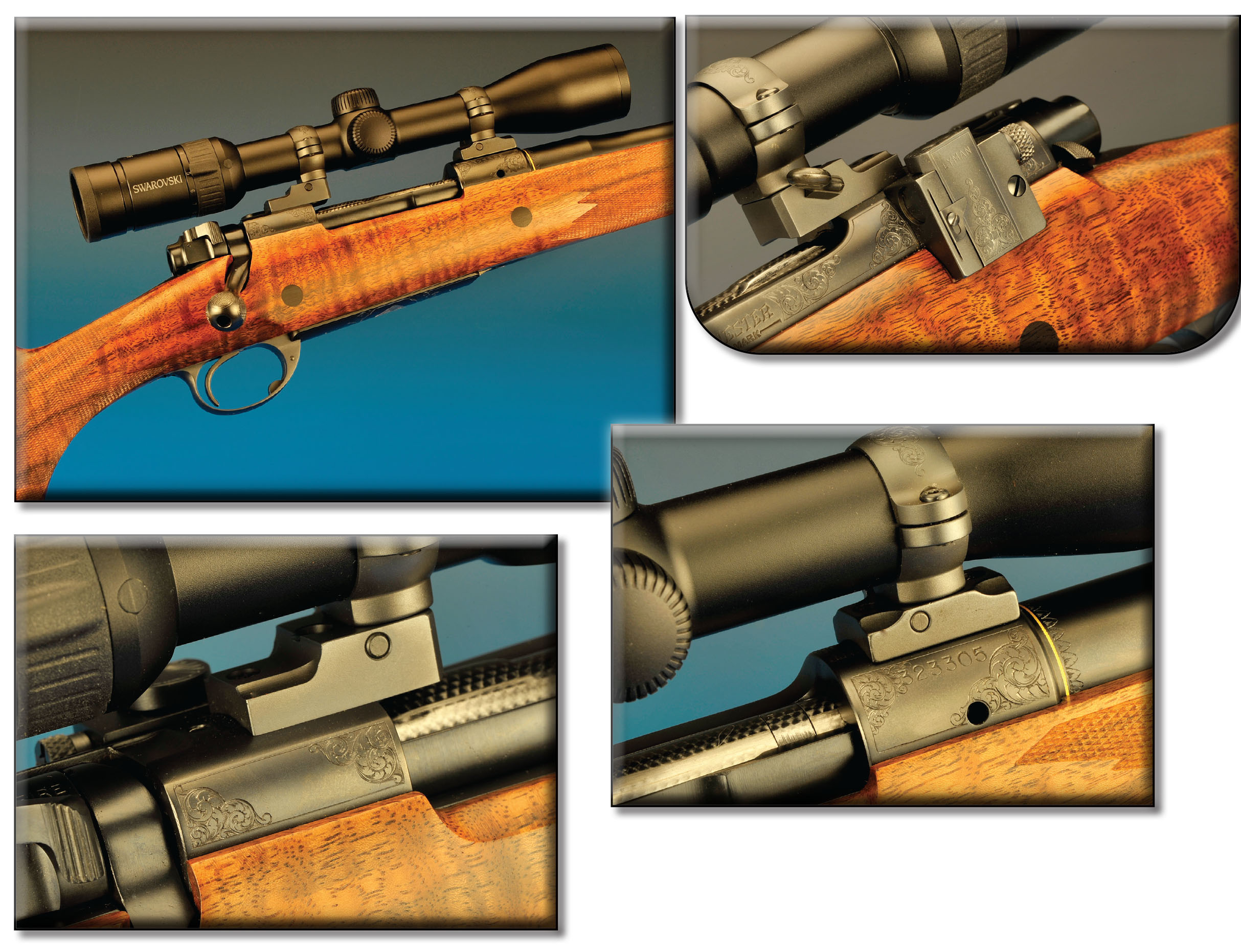 It still amazes me how one man can do a wide array of work necessary to produce an exceptional firearm. It seems Tom Novotny is that kind of person. With information supplied by its owner Leo Koenig, everything fell in place.
Tom did all of the wood and metalwork. He did the chambering, bedding, finish and bluing – all done in his shop. Having graduated from the Colorado School of Trades gunsmithing program, he has been doing quality work for more than 60 years for a wide range of clientele. Although Tom, according to Leo, "still gunsmiths, but not at the volume of his younger years," I'm sure if you are patient and not in a hurry for a true work of art, you could contact him.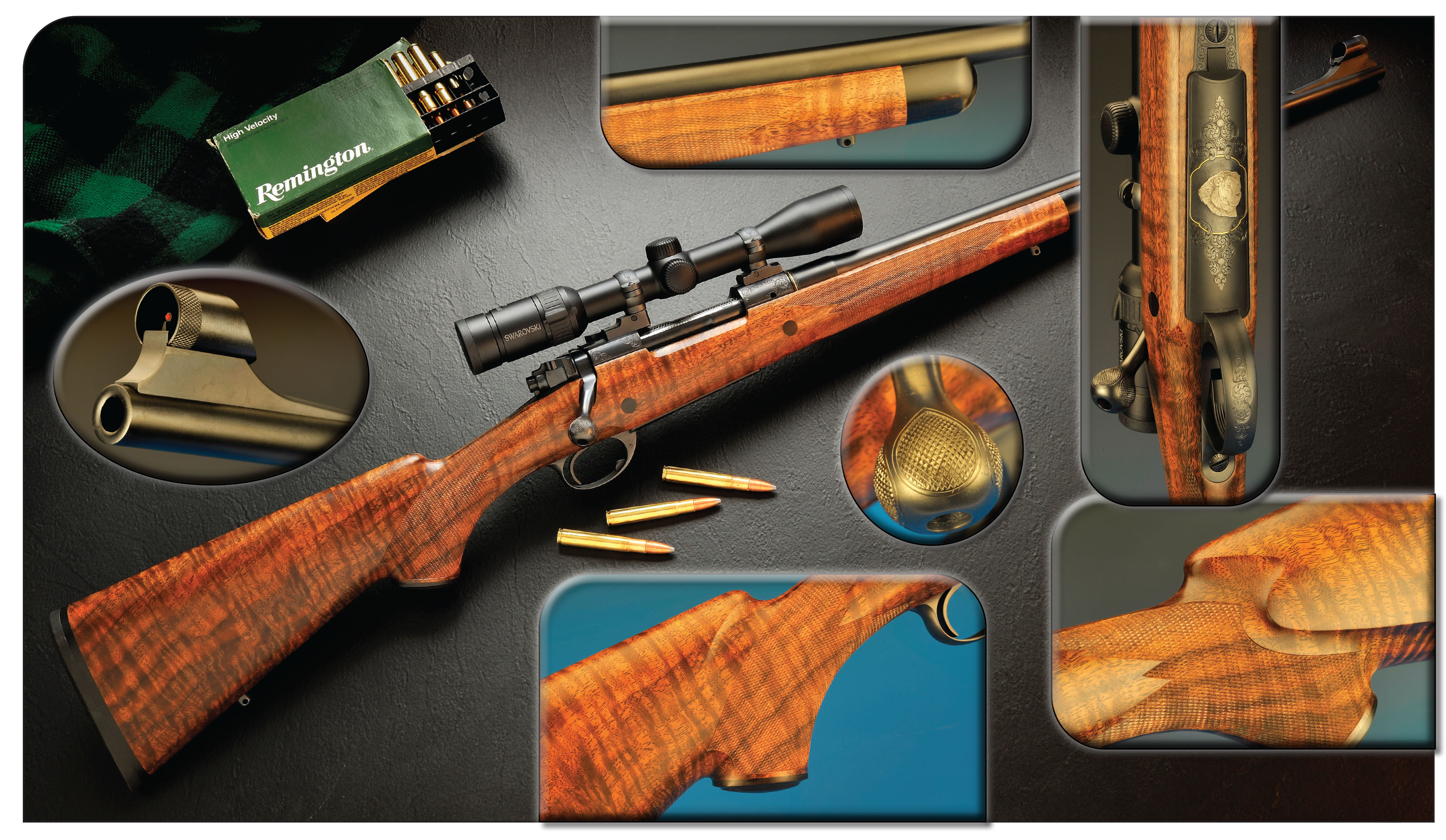 This rifle is an extraordinary example of his craft with the action starting out with a Pre-'64 Winchester Model 70 action with a Douglas barrel chambered for the .35 Whelen Improved. The action has been worked on to provide flawless feeding, then finished, polished and blued to perfection.
Tom also designed the stock to his own pattern, using a blank of premium Bastogne walnut. All the lines are clean and overall, the stock is well thought out and executed. All fitting of the ebony tips and the checkering was completed by Tom and the wood was filled with spar varnish, then completed by hand rubbing with Tung or linseed oil, depending upon the wood and surface finish desired. Robert Evans of Oregon City, Oregon, did all of the engraving with the lion on the floorplate at the request of the customer.
When it comes to sighting equipment, the Swarovski gets top billing. A Nikon scope is there if needed and in addition, Leo has the option of using the Lyman sight installed on the rifle.
Tom can be contacted at 41051 SE Coalman Road, Sandy OR 97055.