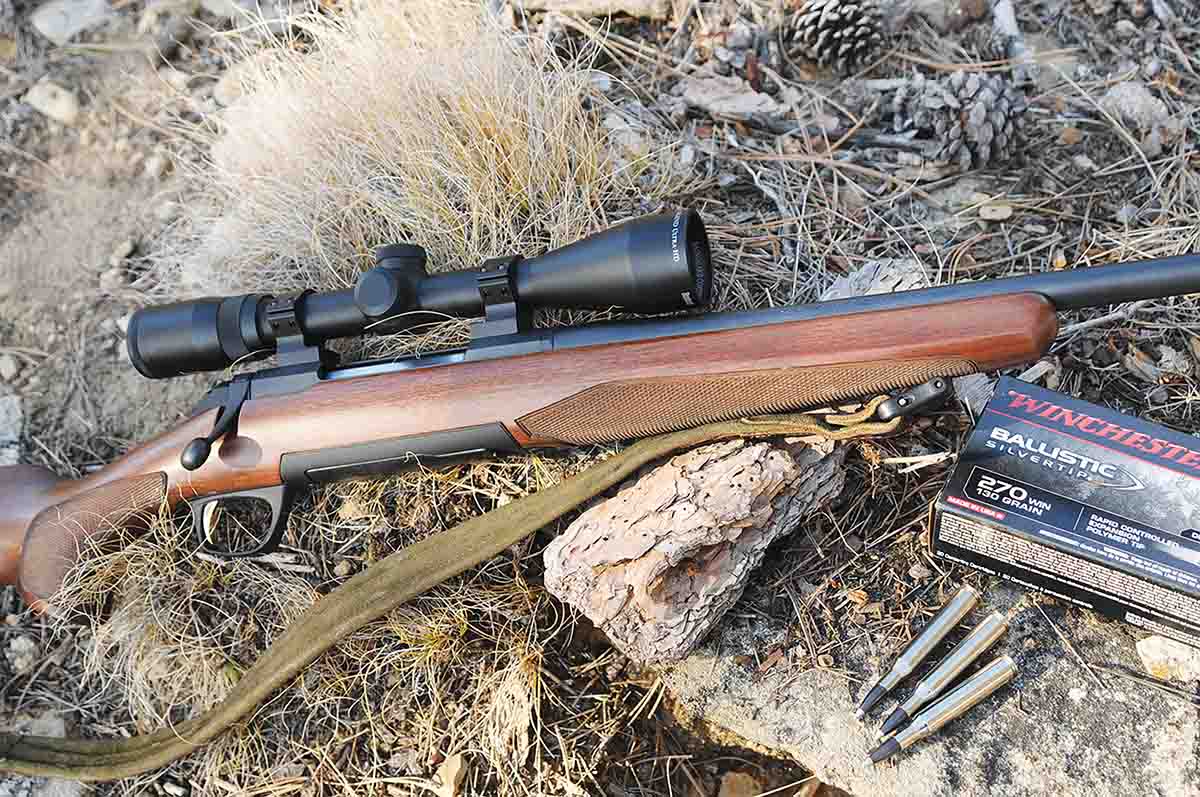 One of the pleasures of writing for and editing firearms periodicals for a living is getting to hear about what the general shooting public (new hunters, recreational shooters, serious handloaders, new gun buyers and so on) thinks about "this" and "that," even though I'm buried in the office much of the time. Such correspondence is generally sincere, is often enlightening and typically includes honest questions – some of the same ones I probably asked back when I was in my mid-20s.
Once in a while, however, a somewhat unusual query pops up in a gun shop conversation or by email, partly, I believe, because there are so many younger men and women joining the ranks of firearms owners, whether due to upturned politics or just general interest in shooting or, more likely, hunting. Plus, there is an increasingly expanding jumble of cartridge, rifle and pistol options to pick from, when and if they are available. Way back when I was younger with little cashflow, just old enough to purchase my own guns, picking one over another required a careful, painstaking decision. So it's easy to empathize with people, especially now, as prices for both new and used guns ratchet up every few months or so.
One such conversation that took place recently was with a young fellow who just inherited his uncle's rifle, a .270 Winchester of a non-disclosed make. He was shopping for ammunition and wanted to know if the rifle was worth keeping, what was it good for and, "Why do they continue to make them, considering all the new cartridges?" I was amused and amazed by the question. Obviously, he was unaware of what a gift his uncle had given him.
The simple answer to give the fellow was that the .270 WCF (simply the venerable and equally well-liked .30-03 necked down), since its introduction in 1925 by the Winchester Repeating Arms Company in its Model 54 bolt action repeater, has been one of the most popular big-game cartridges ever made! In 2008, we published a special newsstand edition of Handloader magazine called Top 10 Reloaded Rifle Cartridges (available at wolfeoutdoorsports.com), in which the .270 WCF ranked as the seventh most reloaded cartridge, beating out the venerable .22-250, 7mm Remington Magnum and the .300 AAC Blackout, which was highly popular at the time but struggles now against newer cartridges.
What's more, the .270 Winchester has been used throughout the world to take most of the toughest game that walks the planet. It should also be known that any U.S. company that ever produced bolt-action sporting rifles has made .270 Winchesters, and still does. European gunmakers, especially those that cater to hunters in the U.S., have also offered rifles so chambered. It's just that iconic.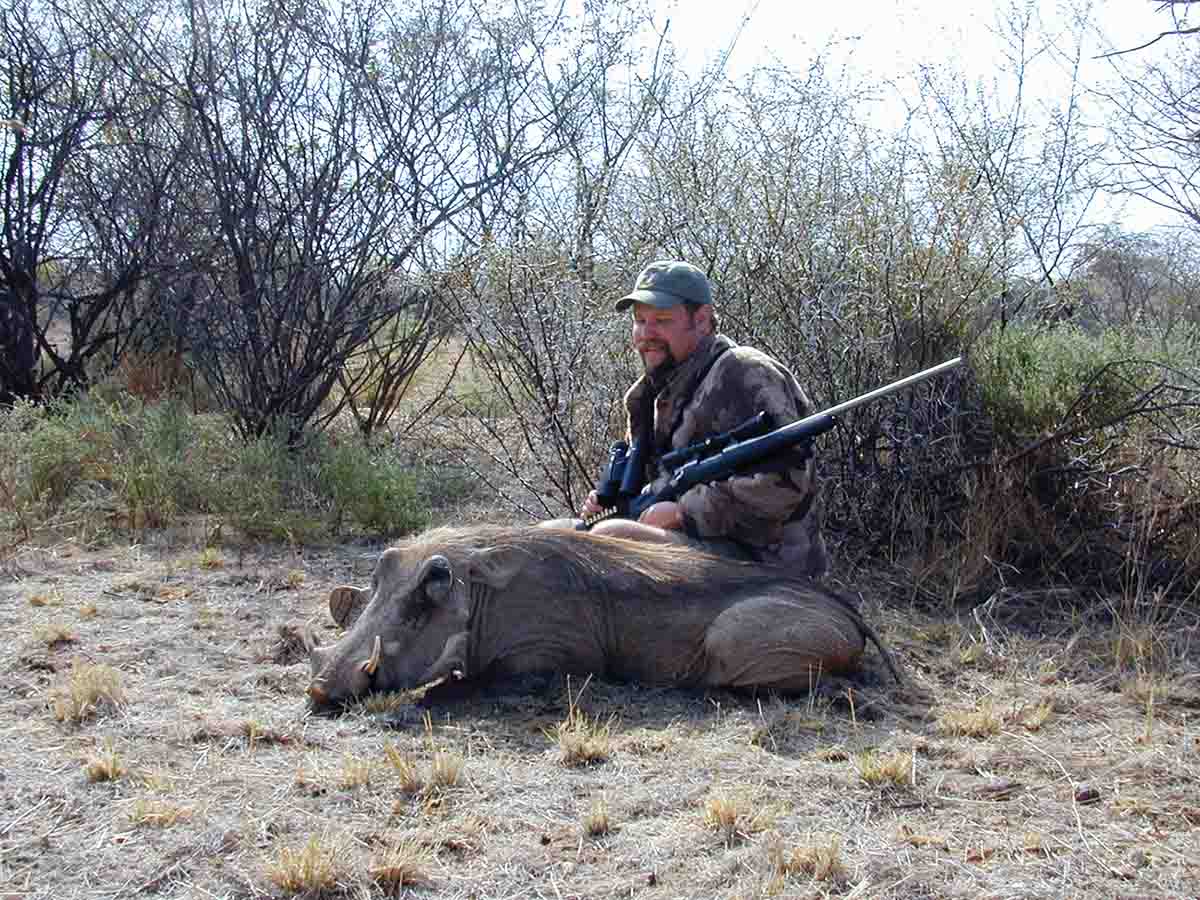 One reason why some hunters ignore the .270 Winchester altogether is due to the fact that it sits in the middle of several, similar cartridges, and all hunters have their preferences. I've long considered the .30-06 as a top, all-around big-game rig, but there is a triple handful of others that will do the same work for most hunting chores, meaning that if the .270 is truly outdated, then sportsmen might as well ignore the following cartridges as well: .30-06, 7mm Mauser, .280 Remington, .308 Winchester, .257 Roberts, 6.5x57, the 6.5x55 Swede and so on – but that ain't gonna happen!
Over the years, I have hunted with several of these cartridges and have found none of them lacking in any way, so long as the bullet of choice was up to the job – and the trigger wasn't yanked. Like the options listed above, the .270 WCF is a mild-mannered cartridge, which makes it easy to shoot well.
Several .270 Winchesters have passed through my hands, including CZs, Brownings, Winchesters, Weatherbys and others. The first time I hunted in South Africa, toting a rather lightweight, customized Remington Model 700 loaded with Swift A-Frame bullets, all the medium-sized game I shot fell quickly, from warthogs to larger plains game. Many years later, a Browning X-Bolt was used to take a fine whitetail buck in
Wyoming. I wish I'd purchased that rifle, thinking back on it now. I do, however, still have the custom Model 700.
The .270 WCF is a very useful cartridge, and factory hunting ammunition and reloading components are made by nearly every manufacturer in the U.S., thus making the cartridge very flexible. Depending on barrel length and propellent choice, bullets like a Hornady 110-grain V-MAX can be pushed to roughly 3,300 feet per second (fps) for varmints and small game, traditional 130-grain bullets up to about 3,000 fps and some heavy, 150-grain bullets up to roughly 2,900 fps.
There is absolutely no doubt that the .270 Winchester is an iconic, American cartridge/rifle combination, and perhaps the best reason to own one (or two or three), is that it's been doing a great job of knocking over bears, pronghorns, deer and elk for nearly 100 years. I hope that fellow I bumped into at the gun shop decided to keep his uncle's rifle.