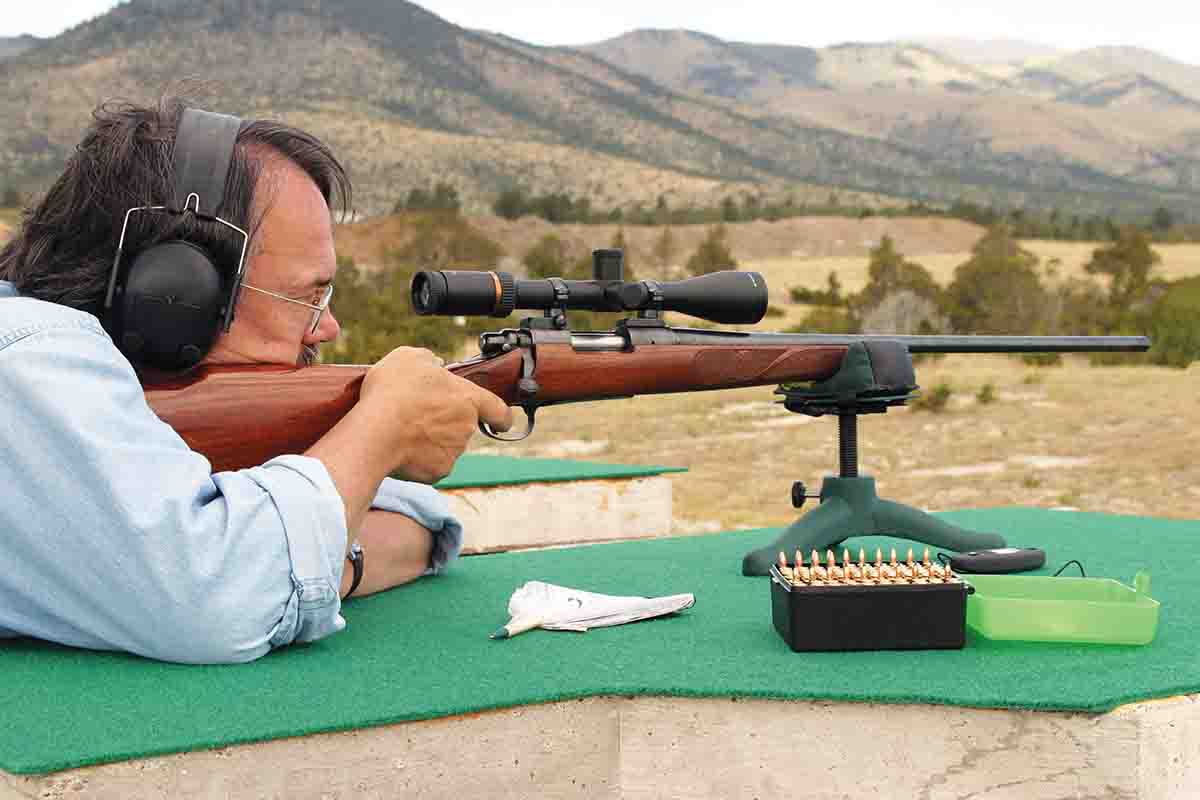 The Remington 700 appeared in 1962, in both short and long action lengths, essentially modified versions of the Model 722 and 721 bolt-actions introduced in 1948. The obvious differences were mostly cosmetic, especially fancier stocks than the uncheckered wood on the 722/721.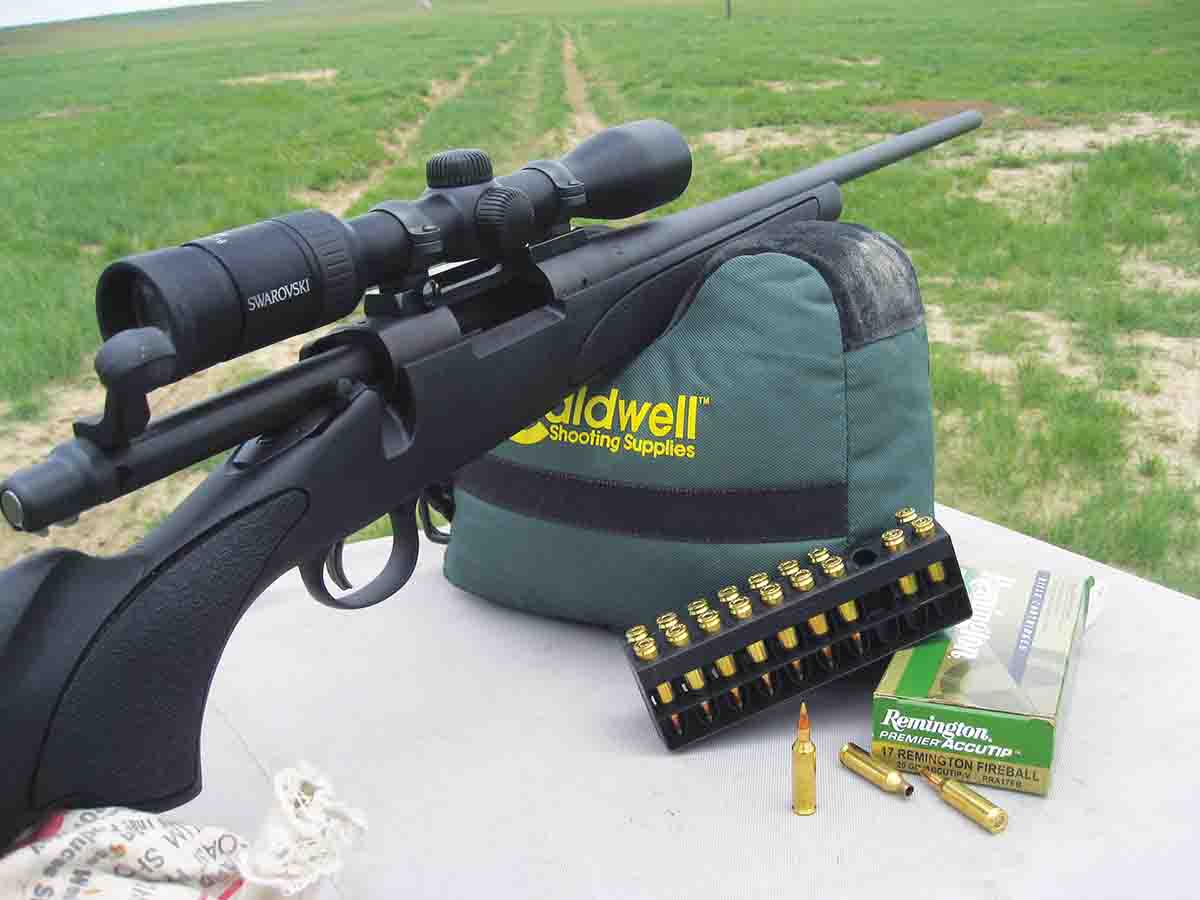 The 700's stocks initially came in two variations, ADLs with a blind magazine and BDLs with a hinged floorplate, black forend tip and grip-cap with white-line spacers. Both were also "checkered," with patterns essentially stamped into the wood, the ADL's is a skip-line point pattern and the BDL's is a fleur-de-lis. The BDL came with factory-installed sling swivel studs, and initially, a nice leather sling. Obviously, Remington designed the ADL as the "affordable" model, so it came without sling studs, the reason many older ADLs have studs installed in odd positions by garage gunsmiths.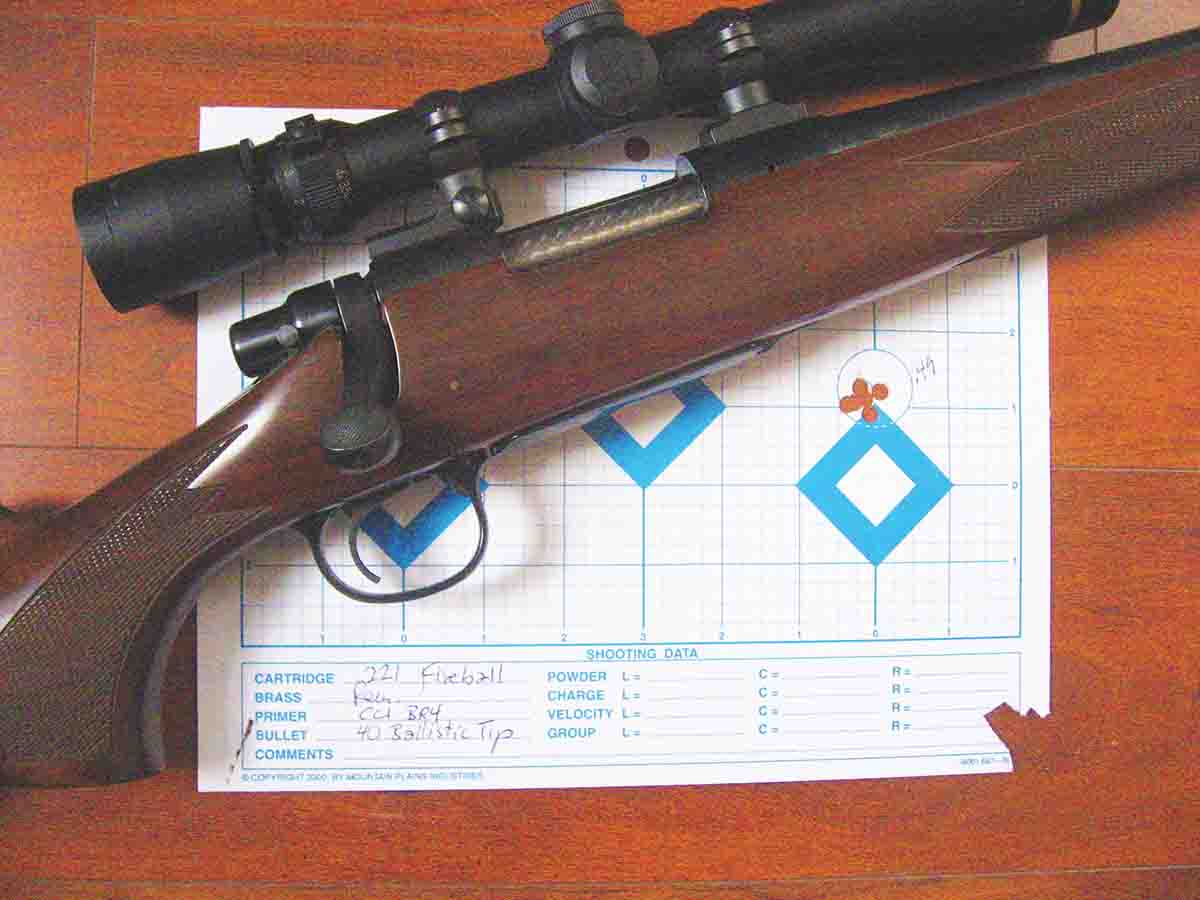 Both stocks had sedate Monte Carlo combs better suited to scope use than 722/721 stocks, which had straight combs with considerable drop for using iron sights. Scopes became almost standard equipment during the 1950s, and 700 stocks acknowledged that fact.
The new rifles were an immediate success, partly due to costing the same or less than the pre-1964 Model 70 Winchester. The 1963 Gun Digest annual, the first where the 700 appeared, listed a retail price of $114.95 for the least expensive ADL and $139.95 for the BDL, while the lowest price for any Model 70 was $139.00.
By then, Model 70 quality had slipped and many younger hunters had been dazzled by Weatherby's "California-style" stocks. To them, the BDL resembled a Weatherby and the Model 70 looked drab. Remington made money on 700s, while Winchester lost money on Model 70s. Remington had been developing more efficient manufacturing techniques since World War II, including button-rifled barrels. Patented by Remington's Mike Walker in 1944, button rifling was much faster than cut rifling, the traditional method Winchester used.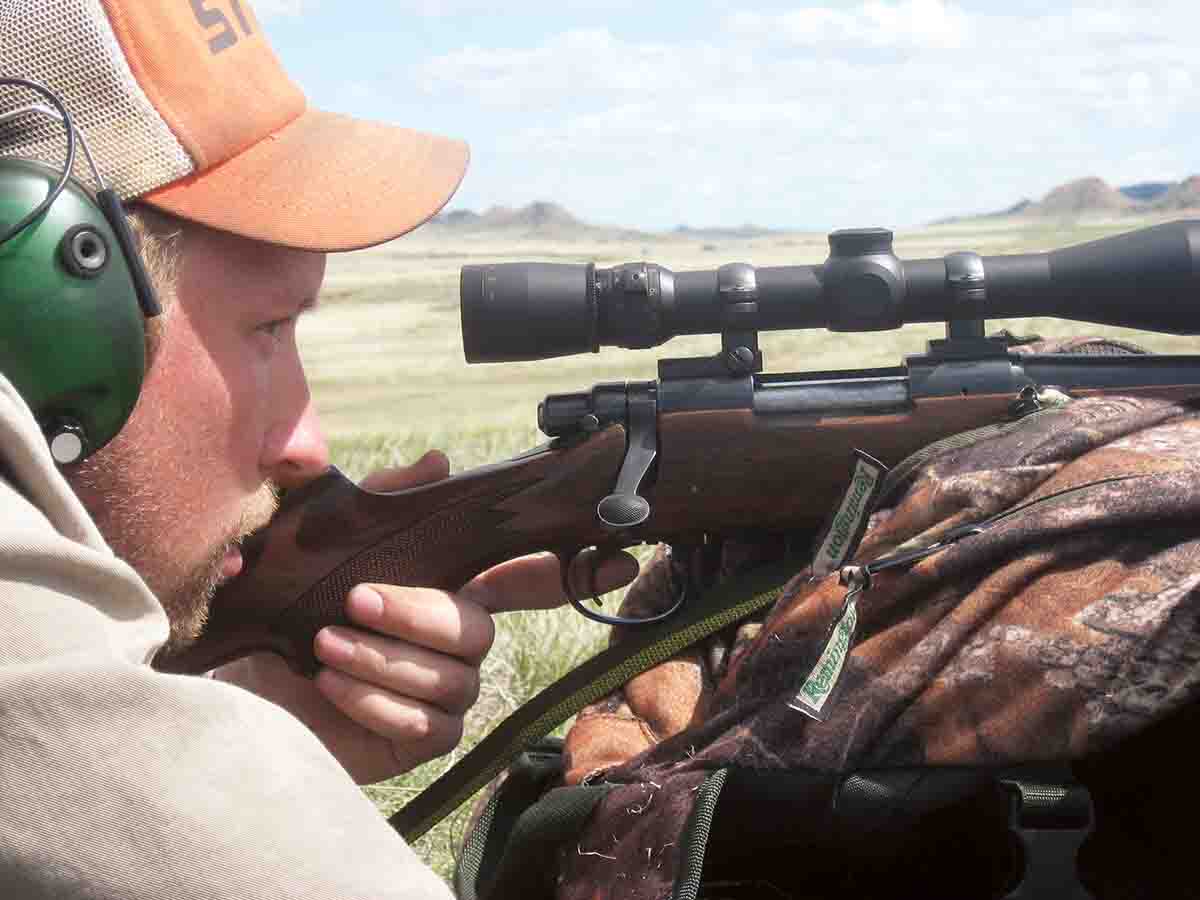 Model 700 actions were machined from round barstock, six at a time, requiring about 12 operations. Model 70 actions were machined out of much larger, rectangular barstock, requiring around 75 operations to remove over 80 percent of the steel. (This information comes from Stuart Otteson's great 1976 book The Bolt Action, a Design Analysis. If, like many shooters, you believe Model 70 receivers were "forged," you can argue with Otteson.)
The 700 also had an easily adjustable trigger. While pre-'64 M70 triggers are somewhat adjustable, none on the dozen rifles I've owned could be adjusted to less than 4 pounds. Many big-game hunters considered this okay, but by the 1960s, many preferred a lighter pull, especially varmint shooters.
The Model 70's trigger could be modified to less than 4 pounds by a gunsmith, but the 700's trigger could be safely adjusted well under 4 pounds with a screwdriver. Of course, some people adjusted them too light, causing problems, but early reviews praised the easily adjustable trigger.
The 700's success eventually helped kill off the pre-'64 Model 70, replaced in 1964 with a new "push-feed" version manufactured using more efficient methods. Traditionalists hated the new Model 70, and never really got over it until the Model 70 Classic appeared in 1990, with controlled-round feeding.
I purchased my first 700 while working for the state of Wyoming, making just enough money to start hankering for a bolt-action, big-game rifle to add to my Marlin 336 .30-30 and Savage 99 .308 Winchester. A co-worker in her 30s wanted to sell a Remington 700 BDL .243 Winchester. I asked how much she wanted, and she said $80, half of retail back then, and the price included a box of Remington 100-grain Core-Lokt ammunition.
That .243 was the first rifle I handloaded for using an actual press and dies. (Before then, I'd used Lee Loaders, the "hand dies" whacked with a mallet to neck-size brass.) I ordered a single-stage Herter's press and a set of its full-length dies, encountering several interesting handloading phenomena – including the "dreaded donut," that caused a newbie handloader to size cases slightly short for the chamber. Still, the rifle's accuracy managed to overcome my handloading ignorance, and over the next decade took a bunch of varmints and "deer-sized" game, including my first buck pronghorn.
I also wanted a more powerful bolt rifle, partly because two months after buying the .243, I quit my job and moved back my native Montana to start my writing career, where I could buy a resident elk tag for $5. With the refund of pension money Wyoming had deducted from my paychecks, I bought a new 700 ADL .270 Winchester.
This proved to be among the most accurate big-game rifles I've ever owned. Its favorite load was the Hornady 150-grain Spire Point with Hodgdon H-4831, which often grouped three shots touching at 100 yards. I once tested the trajectory at 300 yards, and four shots went into 1.25 inches.
Other bullets grouped into an inch or slightly less. Years later, I acquired my first concentricity gauge and discovered why: The seating stem in my RCBS die fit the secant-ogive of the Hornady bullet far better than the tangential ogives of the other bullets. Consequently, the Spire Points were seated extremely straight. However, the rifle did not shoot like that until I restocked it with a "classic" (no Monte Carlo) semi-inletted stock, epoxy-bedded the action and free-floated the barrel.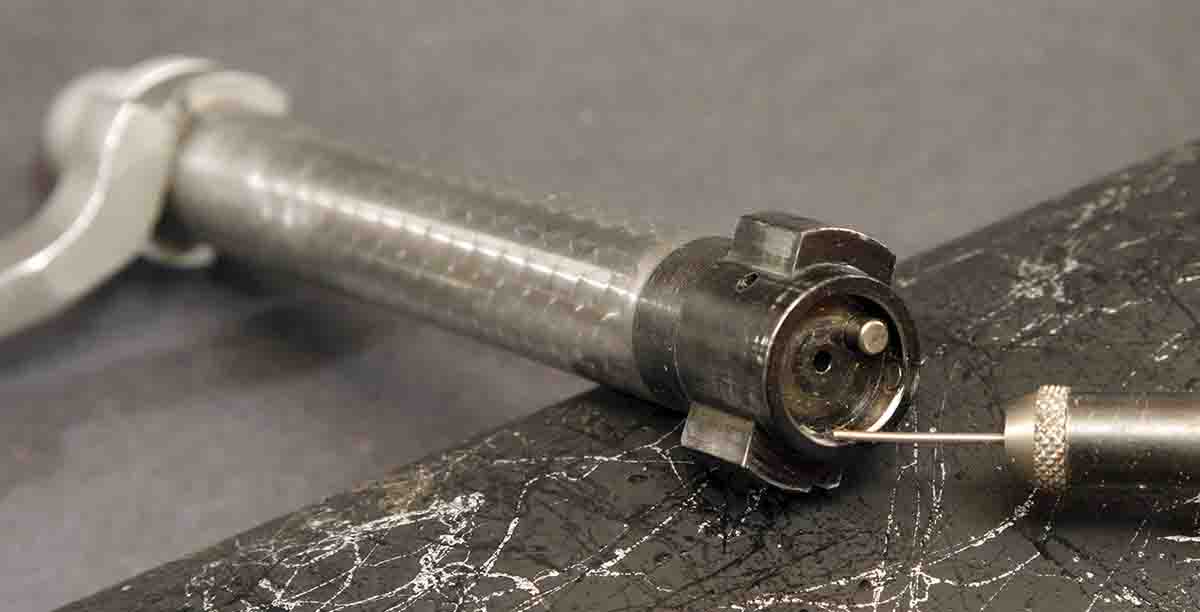 The .270 got shot a lot at paper just to watch those tiny groups form, and I also took considerable big game with it, including my first mature mule deer buck. When groups started to open up, I traded it off, though in hindsight I should have had Remington rebarrel it.
The .243 also departed, but my handloading notes indicate I have owned around 30 other Remington 700s – not a vast number, but enough to perceive some trends. The rifles listed in the load table kept their factory barrels, though the .204 shot so many prairie dogs, its first barrel burned out in four years. By then, I was smart enough to replace it with another Remington barrel – a new "take-off" stainless purchased for $50 from a custom gunsmith, which shot the same handloads just as accurately.
One of those rifles was a Sportsman 78, an even less expensive version of the ADL, which appeared in 1984. The 78 had a 700 action and barrel in a "walnut- stained" stock made of some pale hardwood. After epoxy-bedding and free-floating, it shot very well – though not like the .270 ADL.
There have also been at least 10 custom rifles based on Remington 700 actions, in chamberings from 6mm-06 to 9.3 Barsness-Sisk, the wildcat gunsmith Charlie Sisk and I co-developed in 2004 by necking up the .350 Remington Magnum to duplicate velocities of the 9.3x62 Mauser in a short action. In 2018, I had Charlie fit another No. 4 contour Lilja barrel in 6.5 PRC to the same rifle (which shoots about as accurately as my .270 ADL did), and I can switch the barrels with a Brownells' barrel vise.
The Remington 700 has been a very popular factory action for custom rifles over the last half- century, partly because around 6 million have been produced (approximately 10 times as many as pre-'64 Model 70s) and partly because 700s have a reputation for accuracy, thanks to Mike Walker's design. In fact, my own 6mm PPC benchrest rifle was built by local gunsmith Arnold Erhardt on a short 700 action and, despite many of today's benchrest shooters regarding this as inferior to any custom action, its best handload averages around .15 inch for 5-shot groups at 100 yards.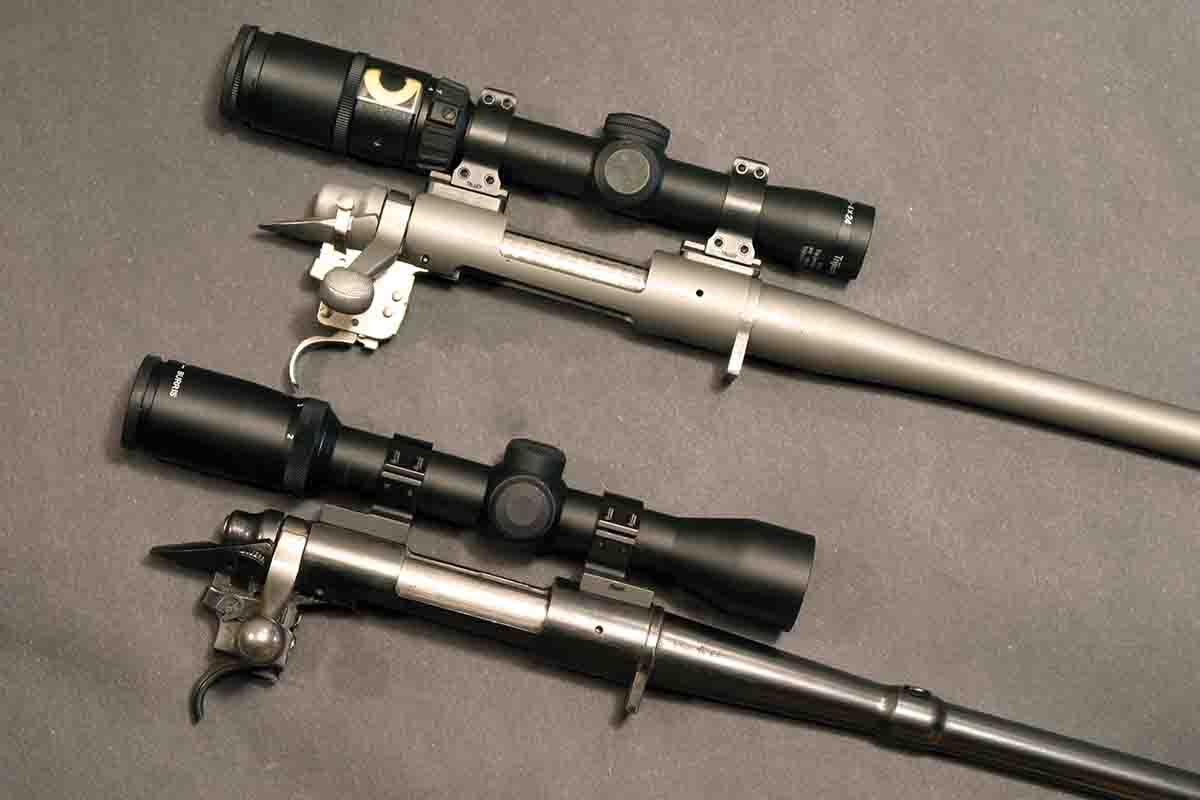 However, I've always found how well typical factory 700 barrels shoot more interesting than the accuracy of custom barrels, the reason the load table only includes results from factory barrels. Some of the rifles have been restocked, but I always epoxy-bed actions and free-float barrels, even with Remington stocks.
The one consistent "flaw" encountered with 700s has been the typical factory barrel-bedding method, featuring a hump in the forend tip to (supposedly) dampen barrel vibrations and improve accuracy. However, every 700 I have bedded/floated has shot more accurately, even the heavy-barreled, laminated-stock BDL .223 Remington listed in the table.
This is the most accurate mass- produced rifle I have owned, but despite the heavy 26-inch barrel, measuring .825 inch at the muzzle, the stock still had the tip-hump. Out of the box, it grouped five shots into around .80 inch with handloads. This is okay, but after free-floating the barrel, it averaged under .3 inch.
However, this handload involved a little cheating. I was experimenting with one of the late Vern Juenke's Bullet Concentricity Comparators, which used ultrasound to detect variations in jacket thickness. The 50-grain Ballistic Tips used in the table load were Juenke- tested, and only the best were used in the table's listed load. However, even unsorted Ballistic Tips still grouped under .5 inch with the same load, indicating the tip-hump interfered with accuracy.
Eventually, Remington introduced some 700s (including 700 action rifles with different model names) featuring free-floated barrels. It also used hammer-forged barrels on some models, rather than its standard button-rifled barrels – but all my factory 700s have had button barrels.
The newest on the list is the .204 Ruger, won in a drawing at the 2007 SHOT Show in Las Vegas. It was the Varmint-Target Rifle (VTR) model with a triangular- profile barrel, ported on top just behind the muzzle to keep recoil- jump down. Still, even such an "advanced" 700 included a tip-hump in the forend, and shot more accurately after I rasped away the hump.
I have not had any problems with my 700s in other ways. My range notes indicate at least 20,000 rounds have been fired through them – and those records are not complete, since I didn't start recording every round fired in my rifles until the 1980s.
I have also been around a bunch of 700s being fired by other shooters, mostly on prairie dog shoots. Many scope, ammunition and rifle companies host prairie dog shoots for gun writers, and I have participated in up to five in one year.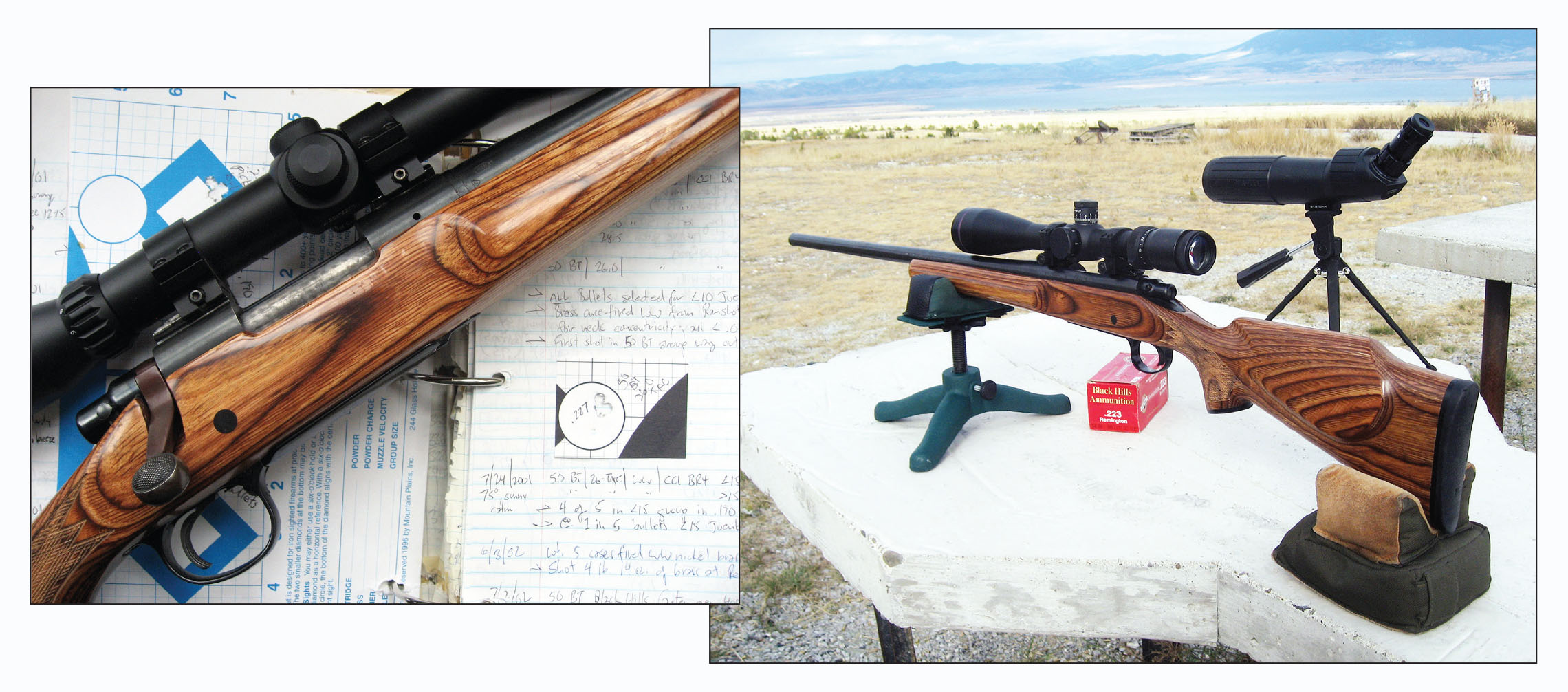 If the shoot did not involve a rifle manufacturer, we brought our own rifles, and many were Remington 700s. Of course, Remington also hosted a few, some including up to a dozen shooters, both writers and public relations people. Remington has also held big-game hunts where participants used 700s, and of course, plenty of big-game hunters in various big-game camps around the world brought 700s. I have even seen quite a few in the hands of African PHs, a few in larger chamberings up to .416 Remington Magnum for dangerous-game backup.
In all that shooting and hunting, I have never had a 700's trigger malfunction, extractor break or bolt handle come off my rifles, but if you believe the internet, those things happen constantly. Plus, I can only recall one instance of anything happening with my hunting partners using Remington 700s. This occurred on a Quebec caribou hunt, when I knelt behind a friend aiming at a bull. When he thumbed the safety forward, the rifle went off – startling both of us. However, sometimes hunters keep their finger on the trigger while pushing the safety.
I know all that bad stuff sometimes happens with 700s, but have only personally witnessed that one instance in half a century. On the other hand, I have never adjusted a factory 700 trigger much below 2 pounds. If I want a lighter pull, a specialty trigger gets substituted, like the 8-ounce Jard trigger installed on the .221 Fireball listed in the table.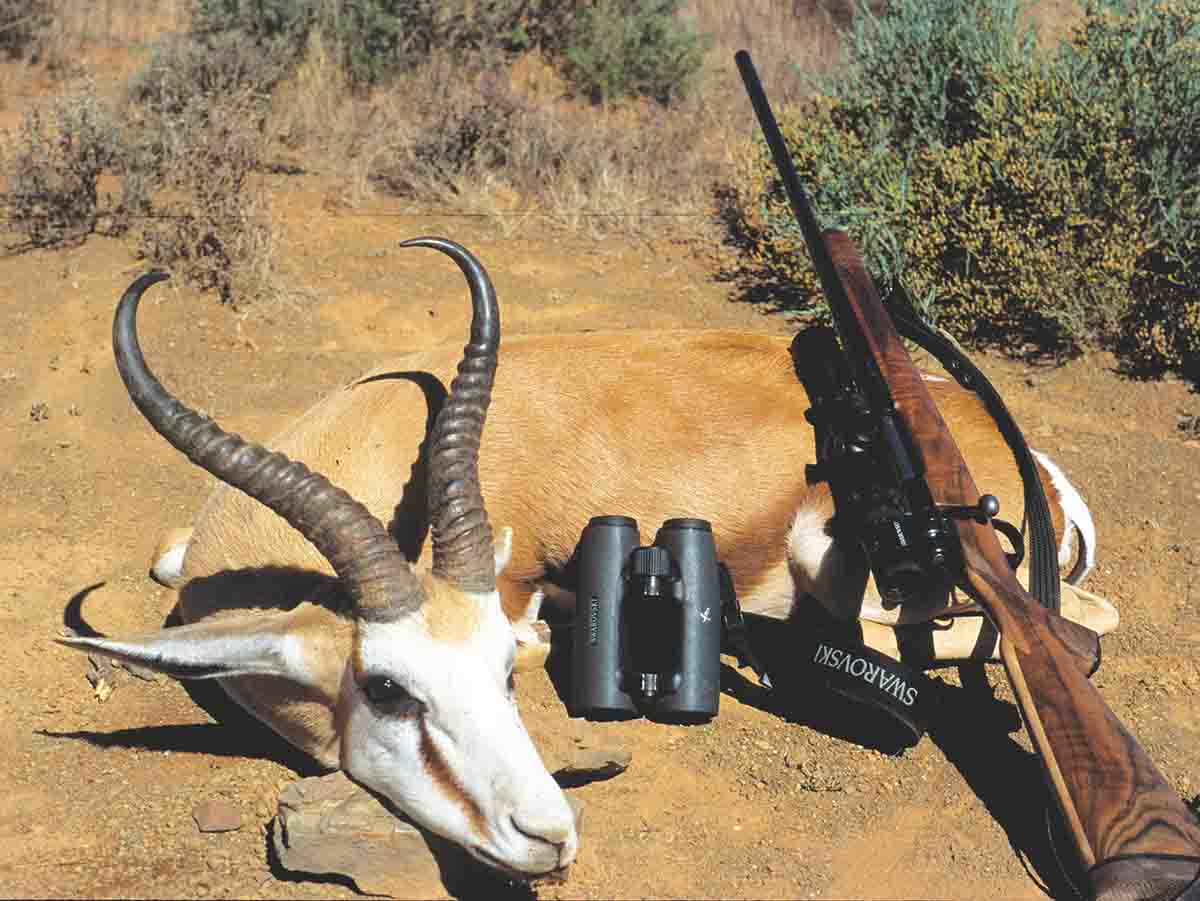 According to internet experts, Remington 700s are also supposedly prone to cartridge-feeding problems. Hmm. When I started hunting with my .243 BDL and .270 ADL, two of my hunting mentors mostly pursued whitetails in open prairie, jumping them from brushy draws and shooting running deer.
Luckily, about that time the late, great hunting writer John Wootters published an article on his preferred method of "running" a bolt-action. Sometimes called the "slap" method, it involves opening the bolt without grasping the bolt-knob. Instead, you "slap" the bolt handle up and to the rear with your open palm, then slam it forward with your thumb hooked around the handle. John suggested practicing this method until it became automatic – which I did, and found my pair of early 700s could be fired quite rapidly at running deer, if necessary – and very reliably.
This is also the bolt technique used with my 9.3 Barsness-Sisk on the single grizzly I shot. After a long stalk on open Alaska tundra, my guide Bryce Johnson and I got within 60/65 yards of the nearly broadside boar, and my shot went just behind the left shoulder, exiting the meat of the right shoulder. The bear whirled and started running back along the path it had been walking, which brought it even closer to us. Bryce and I fired at the same instant – both missing when the bear suddenly stopped to bite at the wound. I fired my third shot as it ran quartering away; the bullet entered rear of the right ribs. This took less than five seconds and I never once worried about whether the rifle would "feed."
Another 700 factoid Charlie and I discovered is that factory 700 barrels screwed into another 700 action will result in the chamber being within The Sporting Arms and Ammunition Manufacturers' Institute (SAAMI) headspace specifications around 80 percent of the time, and the remaining 20 percent require only a little tweaking. This indicates pretty good quality control.
The listed loads are the best shooting or most used in each rifle. Note that all average around an inch or less, often much less. Even today, with many advances in barrels and bedding of factory rifles, the traditional inch is still considered good accuracy for big game.
Right now, no Remington 700s are being made, due to Remington declaring bankruptcy in 2020 and the various divisions of the company being auctioned off. The ammunition factory in Arkansas is up and running again, but the factory that produced 700s was sold to a group of investors, who are apparently still trying to reorganize. Hopefully, Remington 700s will reappear soon.