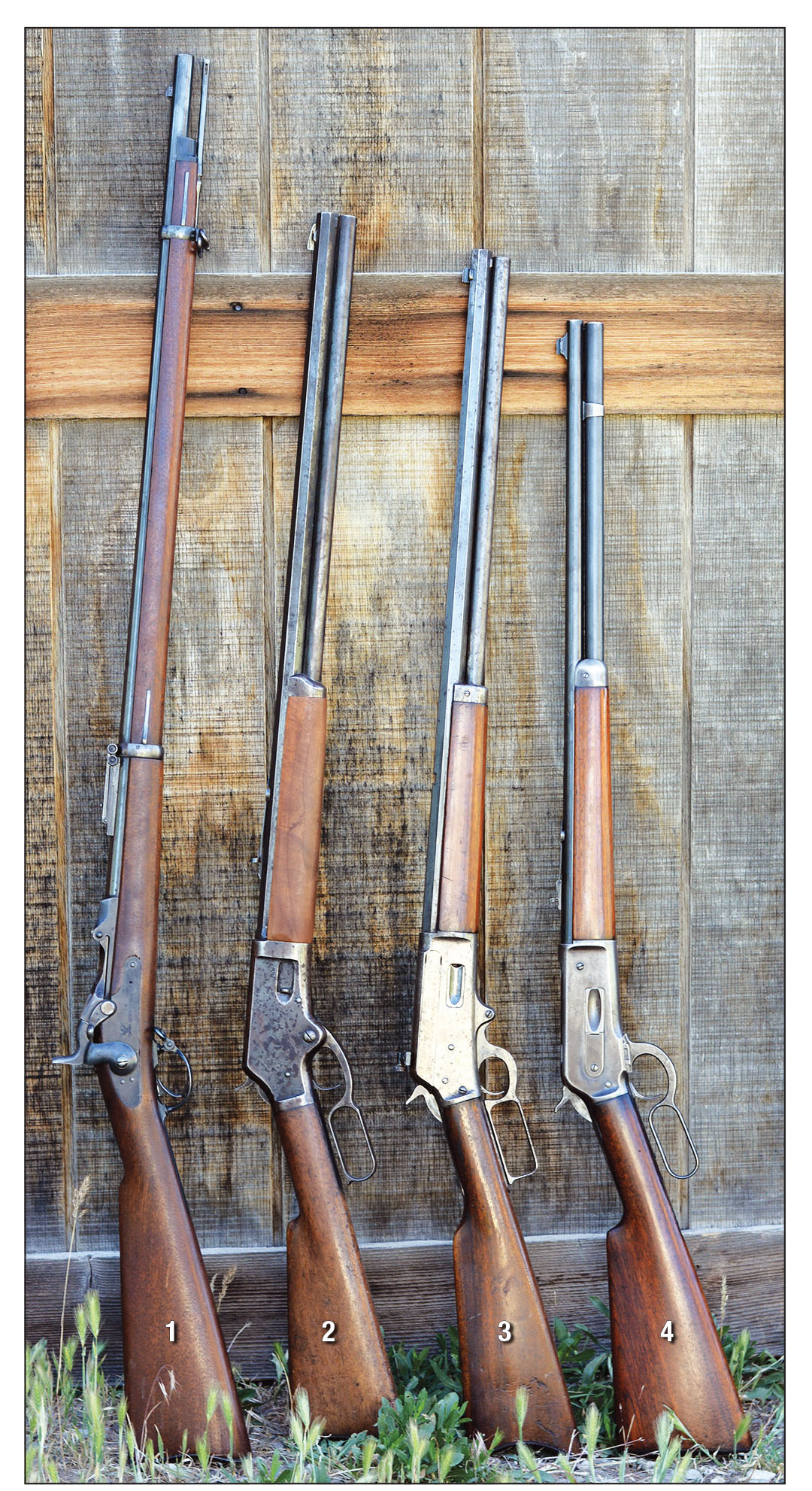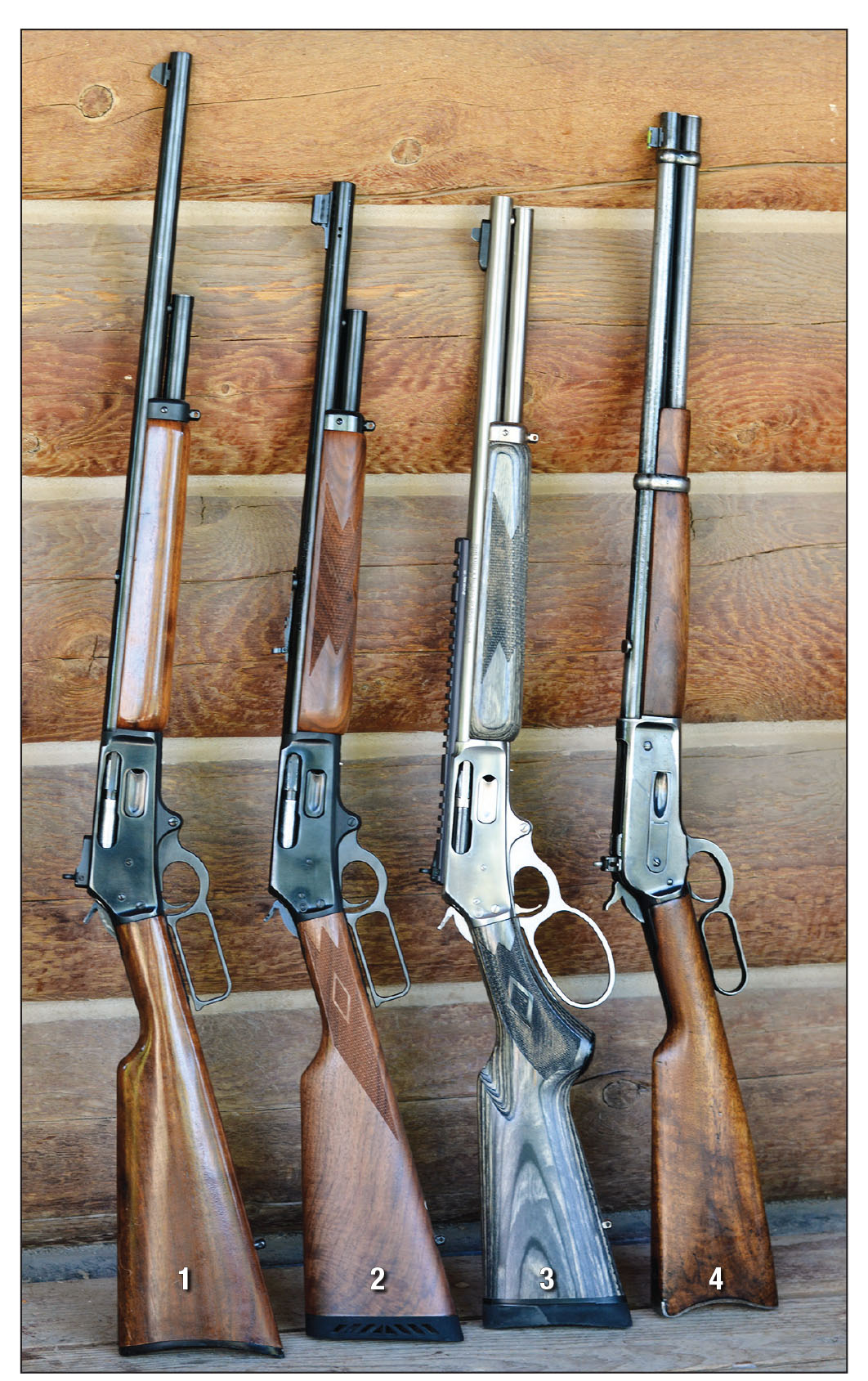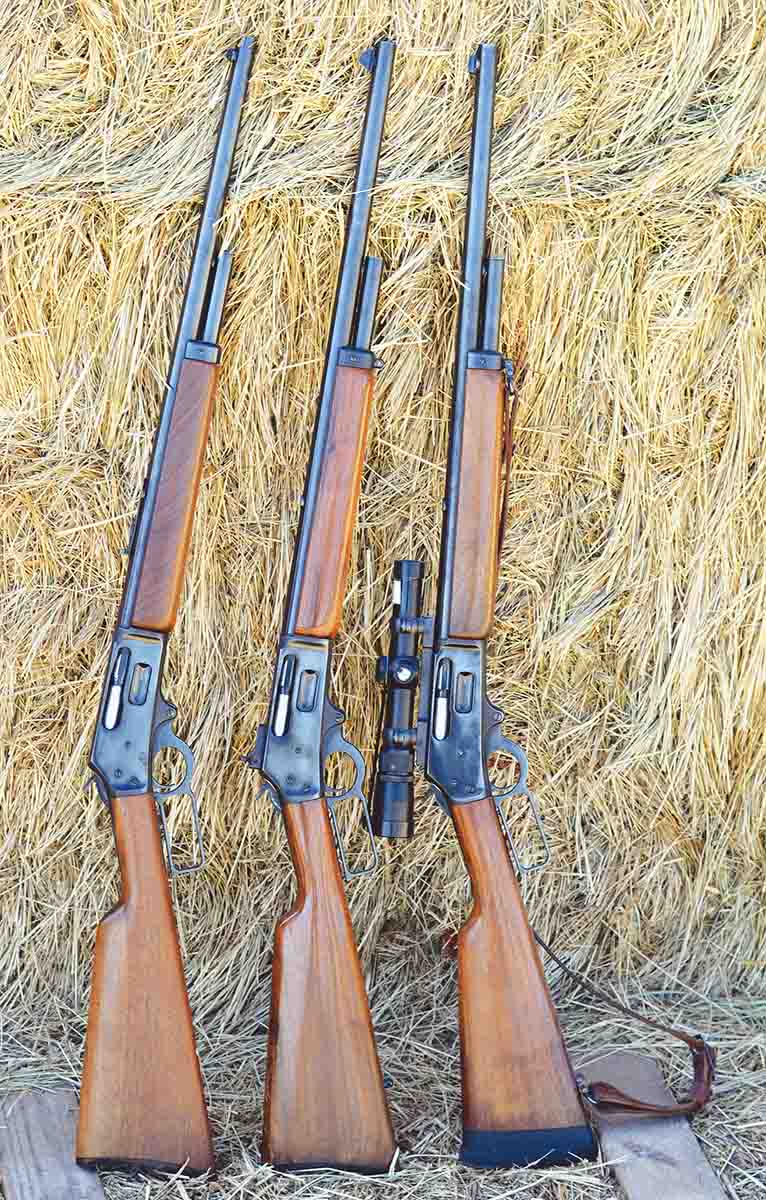 In spite of being almost 150 years old, the .45-70 Government remains highly useful for many applications that range from hunting to personal defense. It is available in a wide variety of rifle types (even revolvers) that allow it to serve ideally in any practical role. Ammunition is offered from many manufacturers, which further increases its versatility and usefulness. In spite of originating as a military cartridge, it is truly an outstanding sporting cartridge and one of my personal favorites.
This grand, old cartridge was originally designed in 1873 and chambered for the U.S. Springfield Model 1873 "Trapdoor" rifle that served officially as our military rifle and cartridge until 1892, when it was replaced with the .30 US/30-40 Krag. However, it continued to serve in the hands of Army Reserve and National Guard units (in training and combat) for many more years. Interestingly, it is still in use by the U.S. Navy and Coast Guard as the "Cartridge, caliber .45, line throwing, M32 inch," which is a blank cartridge used to throw lines. This probably makes it the longest serving U.S. military cartridge.
Early loads featured internal centerfire priming, 70 grains of black powder and a 405-grain cast bullet (.45-70-405) that produced around 1,394 feet per second (fps). After extensive testing at Sandy Hook, in 1879, a 500-grain bullet (.45-70-500) was added that produced around 1,100 fps. While both loads were tested at extreme distances, the latter produced greater range and proved far superior in performance. At 3,500 yards it fully penetrated three, inch-thick oak boards and then penetrated another 8 inches into sand. This was enough power to cause severe injury to an enemy or their horse.
The demand for this fine cartridge grew among civilians and it was soon chambered in single-shot rifles by Christian Sharps, Winchester, Marlin/Ballard and others, in which it earned a superb reputation as a target cartridge and proved very effective on heavy buffalo and the great bears of the north. While Whitney Arms (aka Whitney-Burgess-Morse) offered the first commercial repeating lever-action .45-70 from 1878 through 1882, its popularity was limited. However, Marlin Fire Arms introduced its Model 1881 lever action in .45-70 and actually beat Winchester to the commercial market with a repeater.
By 1886, Winchester was fortunate to obtain manufacturing rights to John Browning patents that became the Model 1886 lever-action rifle, which proved to be an outstanding rifle that was robust, reliable, strong and accurate. The reputation of .45-70 rifles among hunters, cowboys, explorers, lawmen or anyone that needed a powerful rifle was outstanding.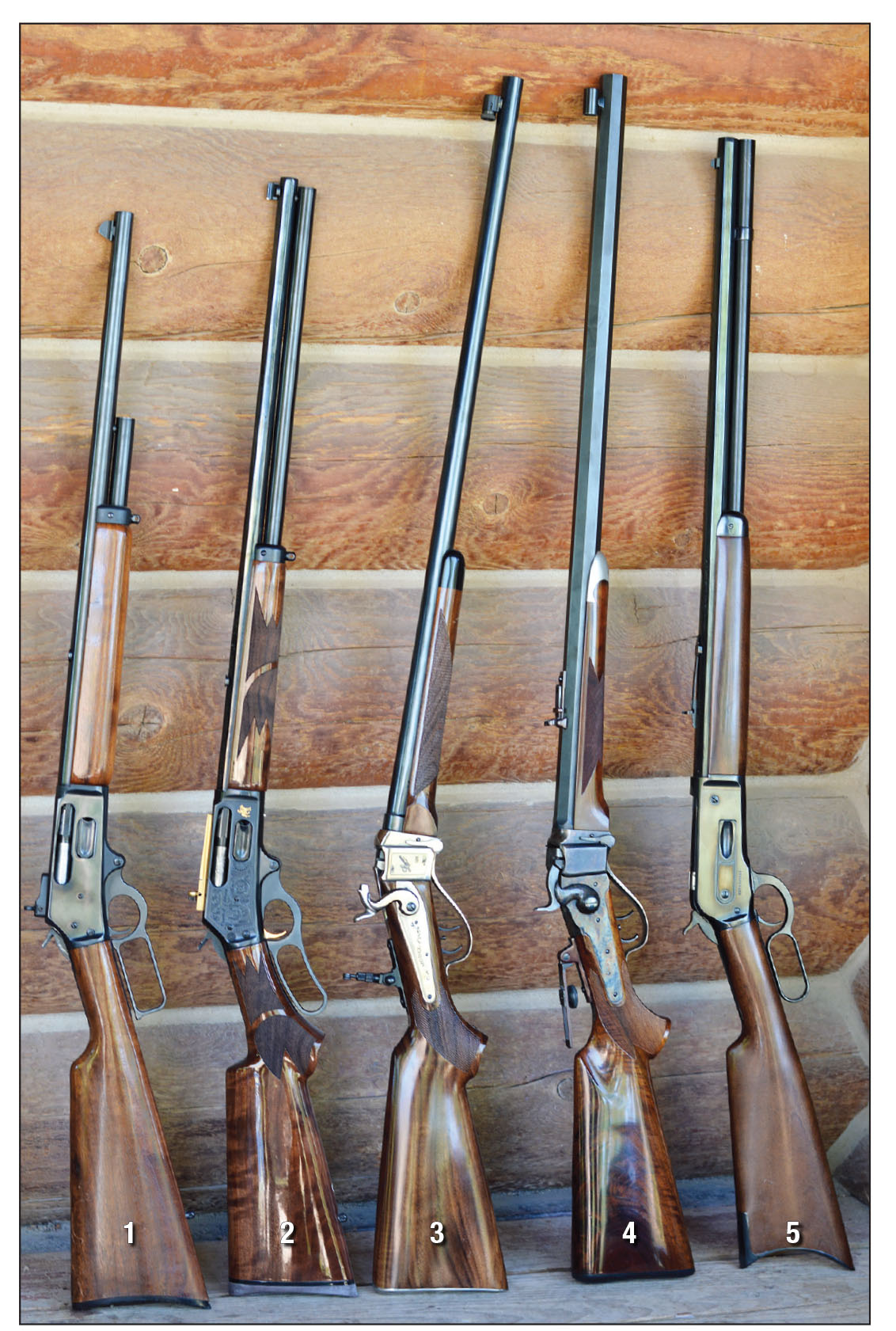 During the 1890s, smokeless powders began to appear along with comparatively high-velocity smallbore cartridges, such as the .30-40 Krag, .30-30 Winchester and many others. They offered certain advantages, including a flatter trajectory, lighter ammunition, rifles and ammunition cost less and recoil was reduced. As their popularity grew, sales for .45-70 rifles waned. However, many big-game hunters stuck with their big bores due to reliable performance.
Around 1915, Marlin discontinued its original Model 1895 rifle. Sales for the Winchester Model 1886 plummeted and it was discontinued by the time The Great Depression hit in 1929. The future of the .45-70 appeared to be headed toward a dead-end. But the story doesn't end there. Immediately following World War II, the economy was booming and interest in hunting soared. Marlin Firearms began receiving steady requests for a big-bore, lever action for timber hunting that would be reliable when used for hunting large, heavy game such as moose, bears, etc. After working with Remington to develop a completely new cartridge, the .444 Marlin was introduced in 1964 and pushed a 240-grain bullet around 2,400 fps. Sales were good; however, requests still poured in for a lever action chambered in .45-70.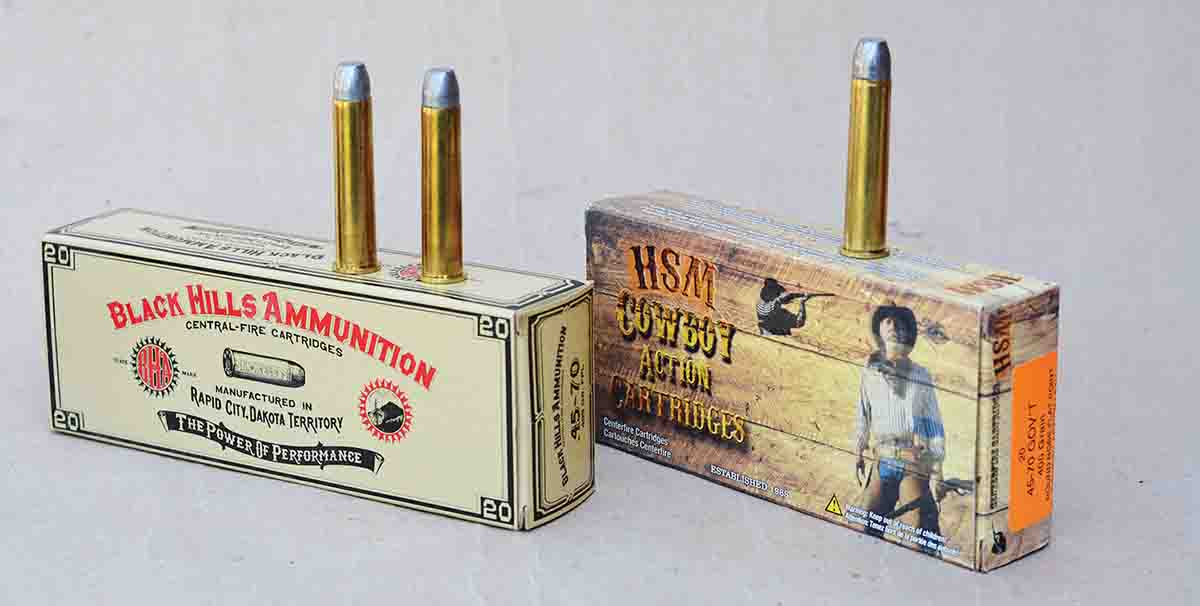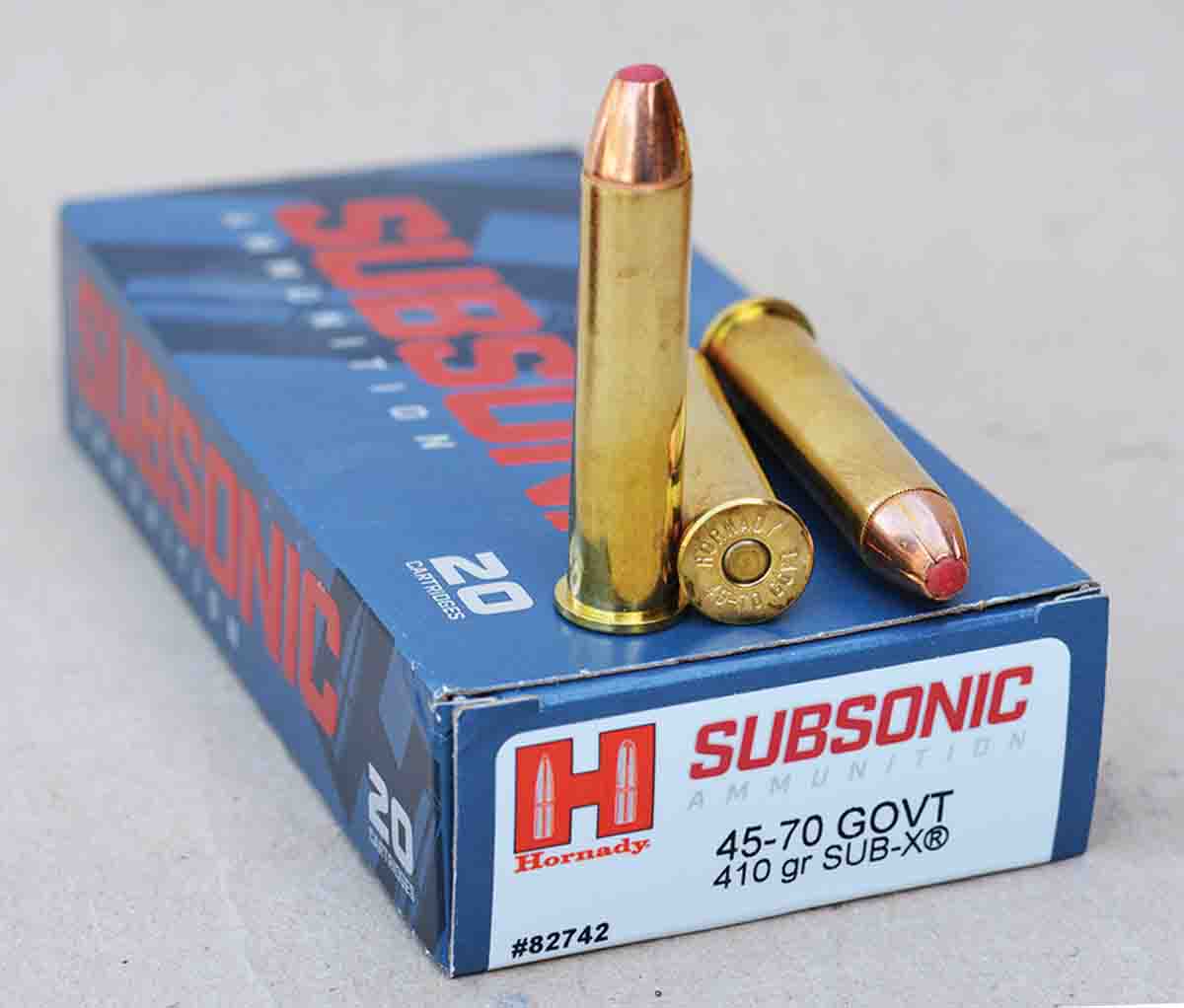 In 1972, Marlin finally introduced a modern Model 1895 (based the 336 action) chambered in ".45-70 Gov't." Sales proved much stronger than even Marlin had expected, which resulted in it being nearly impossible to find a rifle for the next decade. When I finally obtained one, I immediately developed an appreciation for its reliability and power. With a 22-inch barrel, it was not much larger, or heavier than the traditional Winchester Model 94 carbine, although the forearm was thinned to accommodate a saddle scabbard. At the time, we ran a large cow-calf operation in Idaho's central mountains and I rode horses daily, performing ranch work. The black bears were literally thick and preyed on young calves, as did the mountain lions. I soon found that anything that I shot with the .45-70 was finished, and I developed an immense respect for its virtues in the field. I also learned much about handloading the .45-70 and commonly used 400- to 435-grain jacketed and cast bullets at 2,000 fps, which were very potent.
My experience with the .45-70 is extensive and I hold it in high esteem. In 2003, I was finishing building my log home, passing inspections, etc., which was considerable work and very time- consuming. I had a hunting trip booked to Zimbabwe, Africa, where I could take a variety of plains game including Cape buffalo, but between editorial deadlines and demands associated with building, etc., I had more or less run out of time to spend preparing every aspect of rifle, sights, scope, loads, etc., that I normally sweat to the very smallest of detail to assure that everything works perfectly in the field and on game.
This forced me to plan B, which would require a rifle and ammunition that was ready to go. I glanced at one of my Marlin Model 1895s leaning in the corner. It was a 1972-era rifle with a 22-inch barrel, four-shot magazine, straight pistol grip, rifle-style forearm, etc., which is a configuration that remains my personal favorite for general purpose. Being a lever action, it was not the "traditional" African rifle that is normally configured in an express-style bolt action or a double rifle for dangerous game. Nonetheless, I couldn't think of a single reason why I should not take it.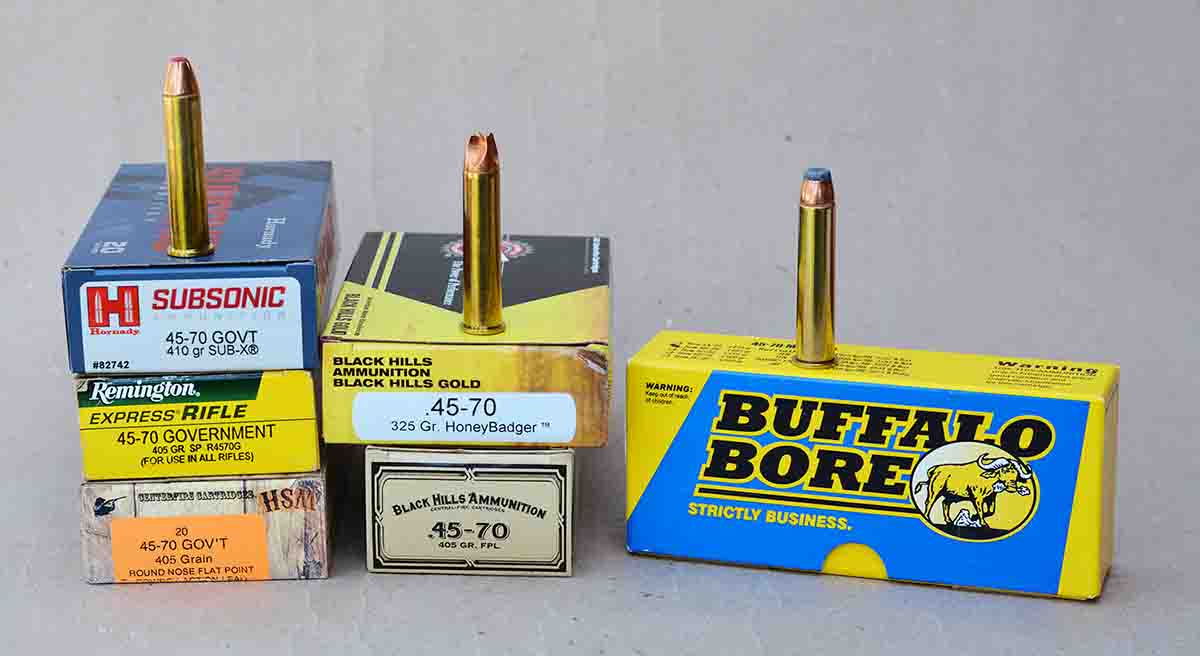 In addition to big bears, elk and other game, I had taken a number of belligerent range bulls that weighed well over 2,000 pounds that had stopped working and had become very dangerous by charging man and horse, and needed to be slaughtered. I knew exactly how this cartridge would perform if loaded properly. The rifle was already zeroed; it was reliable, capable of MOA accuracy, comparatively short, thin and compact, easily carried in the palm of the hand and offered extremely fast follow-up shots. Using either my carefully developed handloads or custom factory loads containing solid bullets, it was easily up to the task of taking buffalo.
During my extended Zimbabwe hunt, which included much culling work to reduce herd populations, I was guided by a couple of professional hunters. They had concerns over my caliber choice; however, they quickly realized that when I fired "that old cowboy rifle," game was going down for good with a single shot, and they soon stopped carrying their backup rifles! The difference was that previous clients using the .45-70 had selected common, low pressure 300-grain JHP loads, whereas I used 405-grain JSP cast bullets, or solids when appropriate, and pushed to between 1,800 to 2,000 fps, which proved extremely reliable. On a large Cape buffalo, 400-grain solids easily penetrated both shoulders and were very effective.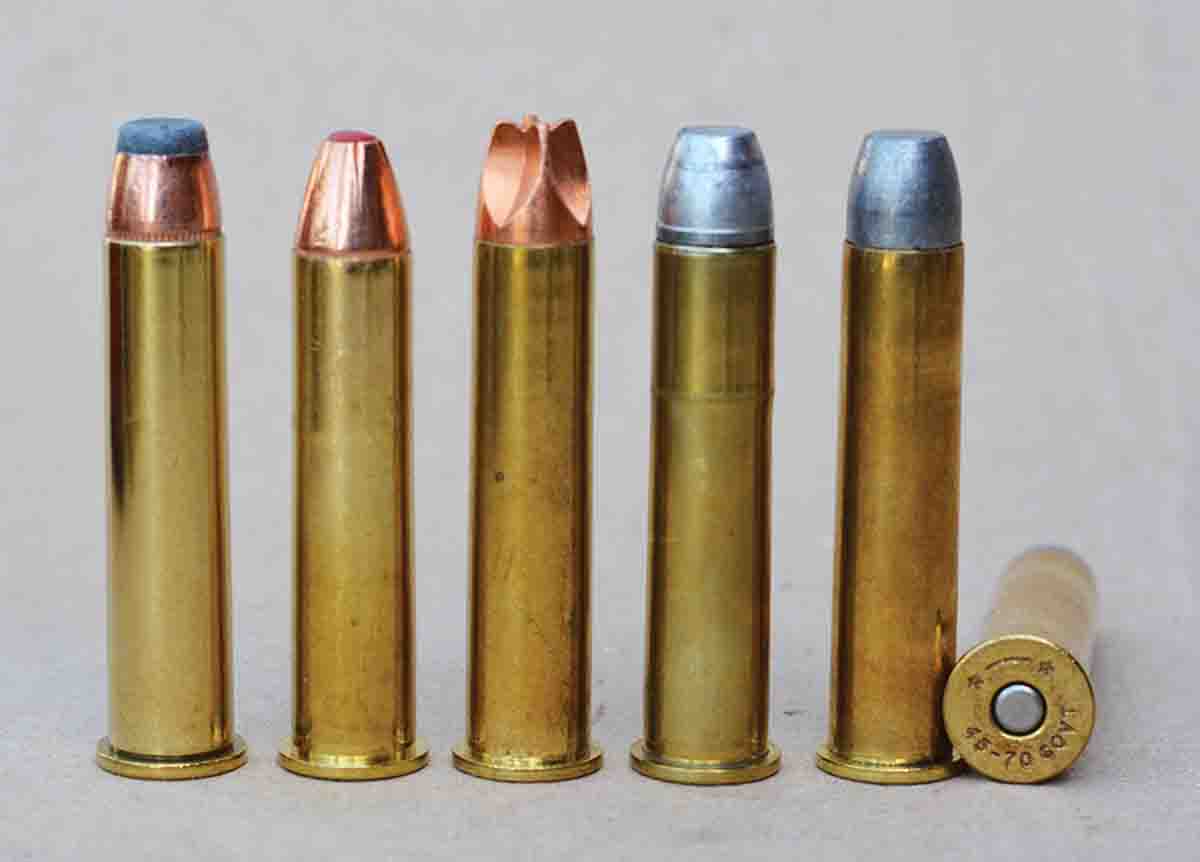 In deference to the old black-powder-era, U.S. Springfield Model 1873 "Trapdoor" rifles, modern Sporting Arms and Ammunition Manufacturers' Institute (SAAMI) specification .45-70 ammunition is loaded to low pressures, usually around 20,000 psi. However, when stoked with correct bullets, it is still a very effective hunting cartridge. Hornady offers the 325-grain, rubber-tipped spitzer profiled FTX bullet at 2,000 fps, while Black Hills offers a 325-grain HoneyBadger bullet at 1,775 fps, which is essentially a fluted solid that offers deep penetration while cutting a wide wound channel.
Remington still offers a 405- grain JSP at 1,330 fps, which is a proven load that I used to take two black bears in one day on a Canadian wilderness hunt. For hunters with threaded rifles, Hornady offers a 410-grain subsonic, 1,075-fps load that will still expand reliably at 900 fps. For anyone wanting greater power and who has a strong, modern rifle such as the Marlin 1895, Ruger No. 1, Browning 1885, Miroku Browning and USRAC 1886s, etc., Buffalo Bore offers several suitable loads that further increase terminal performance. For cowboy action shooters, or those that want a mild load for older rifles, cowboy loads containing cast bullets are offered by Black Hills Ammunition and Hunting Shack Munitions.
In looking at current manufacturers that offer .45-70 rifles, the list is nearly endless, with models for any practical purpose or application. There are top-quality reproductions of the Trapdoor, Winchester Models 1885 and 1886, variations of Sharps models, Remington rolling blocks, double rifles and many others. But there are also modern designs that include the Ruger No. 1, various Henry lever actions, the Thompson/Center Arms Encore and the immensely popular Marlin Model 1895. (As this is written, Sturm, Ruger & Co., Inc. purchased Marlin Firearms and is in the process of moving manufacturing. I am anxious to review the latest Marlin variant as soon as it becomes available.)
With a huge selection of guns and loads introduced within the last 50 years, the .45-70 remains highly popular due to its reliable power and performance.