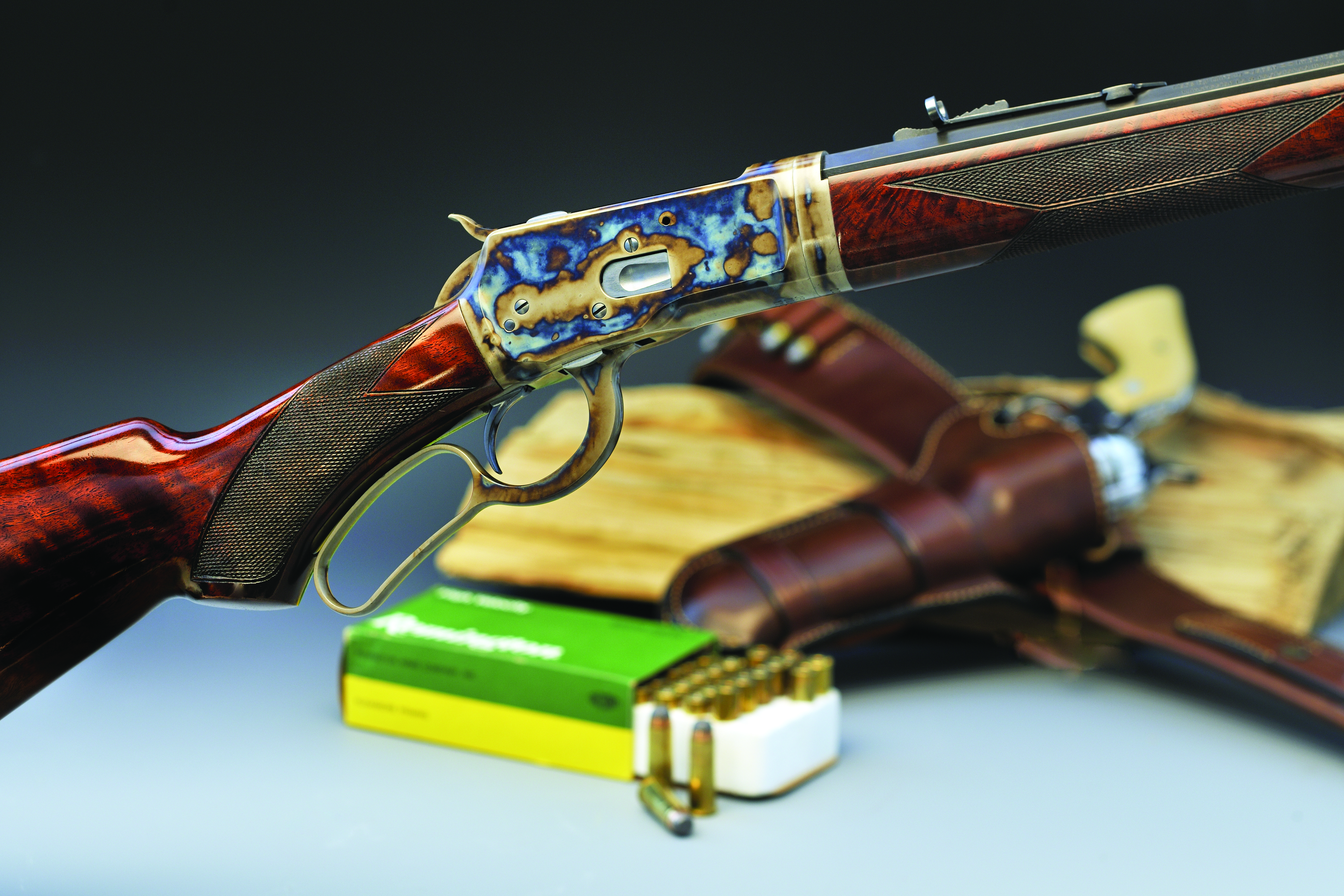 If you are the type of hunter who likes your rifle chambered for the same cartridge as your six-shootin' single-action handgun, this Winchester Model 1892 is for you. Aside from this, Turnbull has literally taken the gun by the lever and turned it into a work of art – period correct in all features.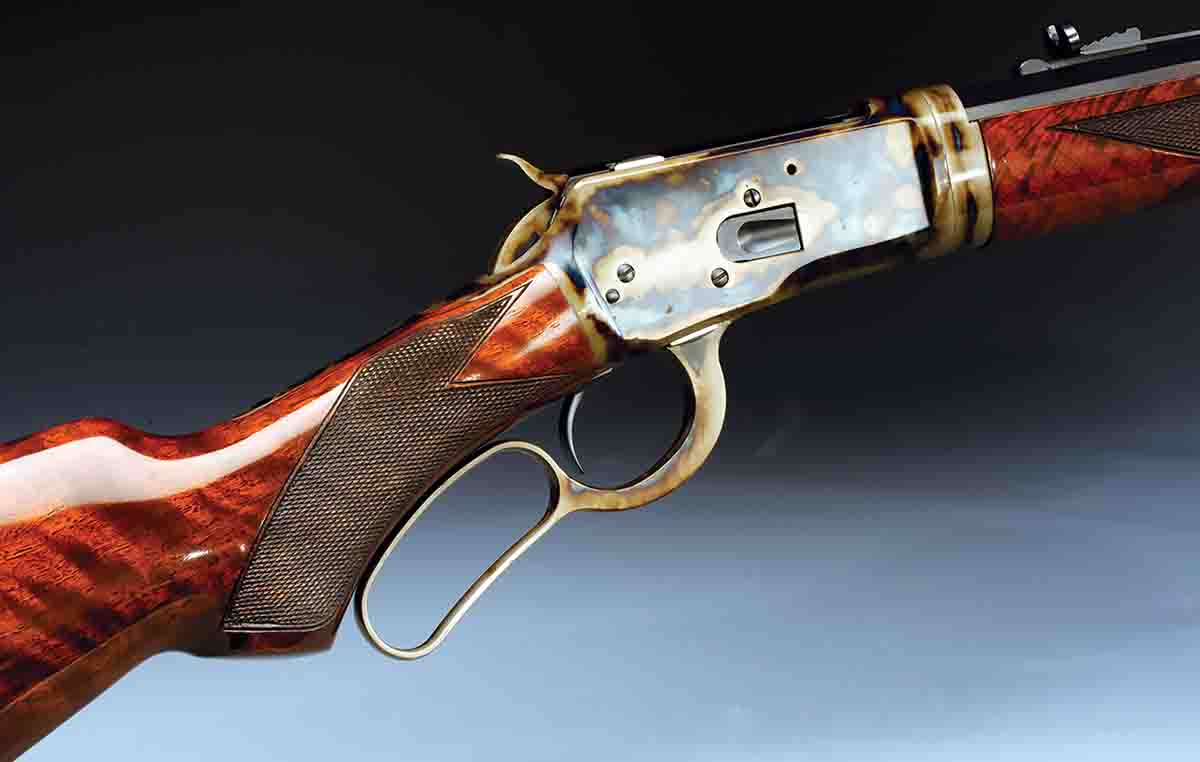 No doubt, this gun is impressive! Turnbull acquires new factory rifles and starting with the receiver, adds its proprietary bone charcoal color case hardening with additional touches to the lever, hammer, forend cap and buttplate finished off with a protective coating. Not leaving out the smaller details, even the screws in and around the receiver are included in the process. From there, the rest of the metalwork that includes the octagonal barrel, tubular magazine and top sights are polished and finished in a rust blue.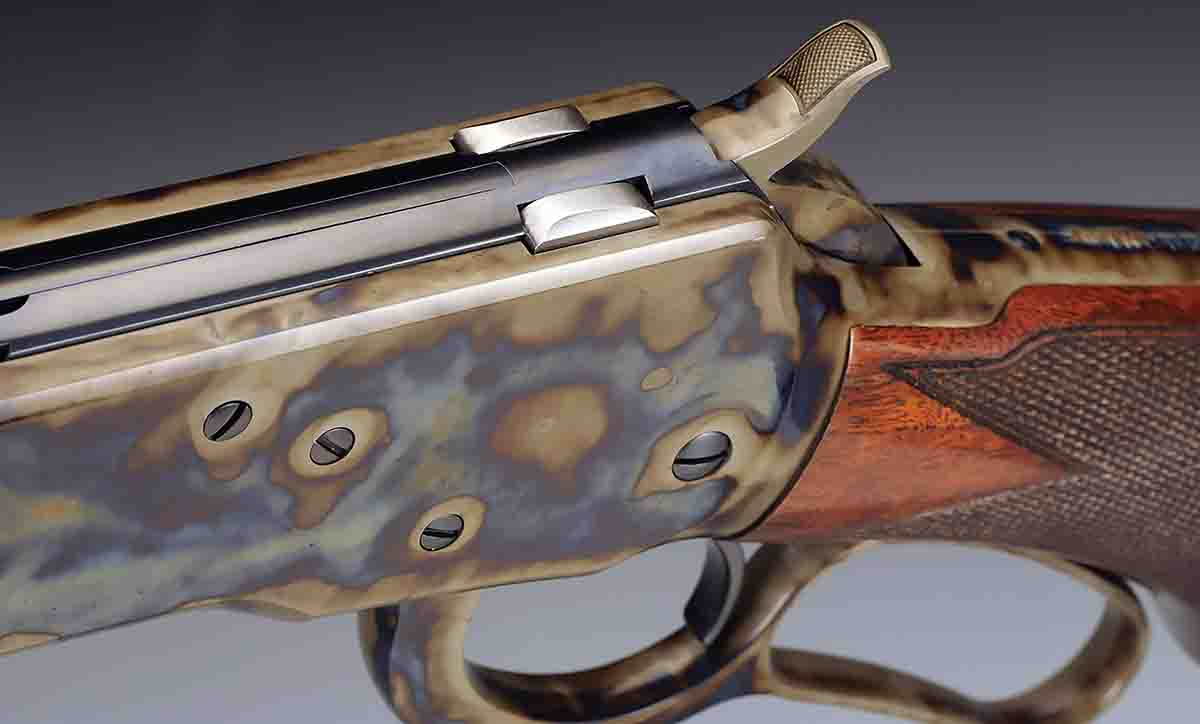 When it comes to the wood, one can't ask for anything better. According to the specifications, the wood must meet a Grade 5 or 6 in figure with the color of the wood tinted to match Winchester's unique red shading on both the buttstock and forearm. My sample has an extraordinary piece of wood with feathering grain pattern emulating from the comb down on both sides of the stock. From there, and according to the history of the gun, checkering is done in a point pattern with a border on both areas.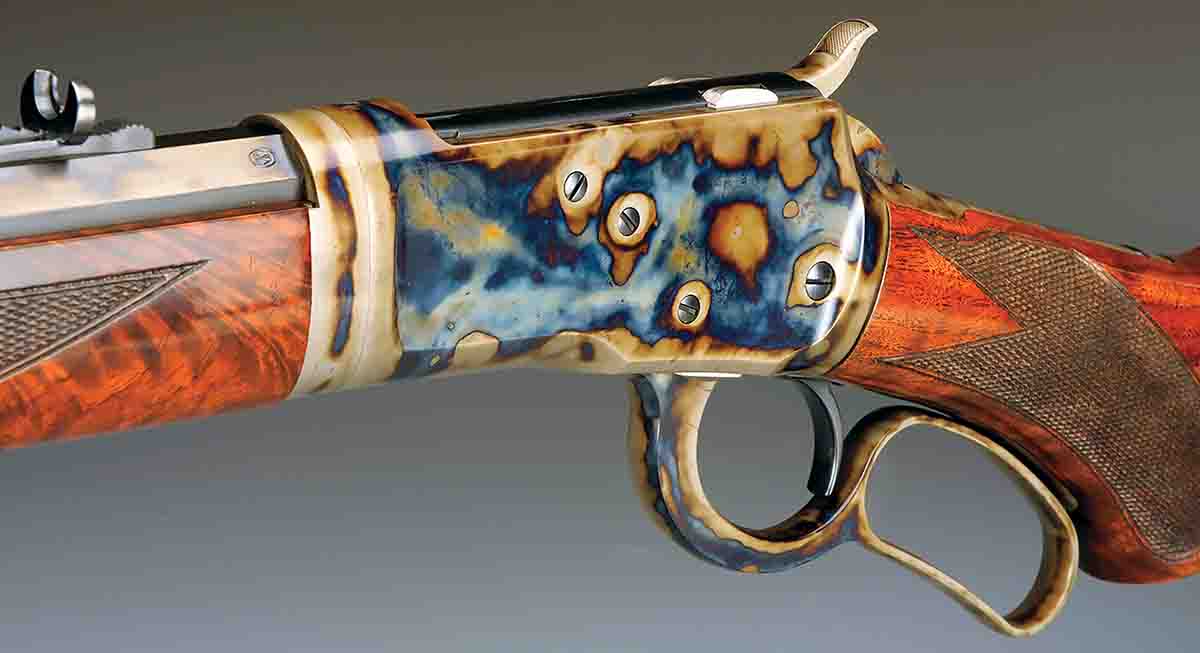 If you are a detail person, the forend cap like the buttplate, as the receiver and tang, has been installed perfectly without any gaps or rough edges and to keep the gun as it was back then, the safety is still the half-cock version.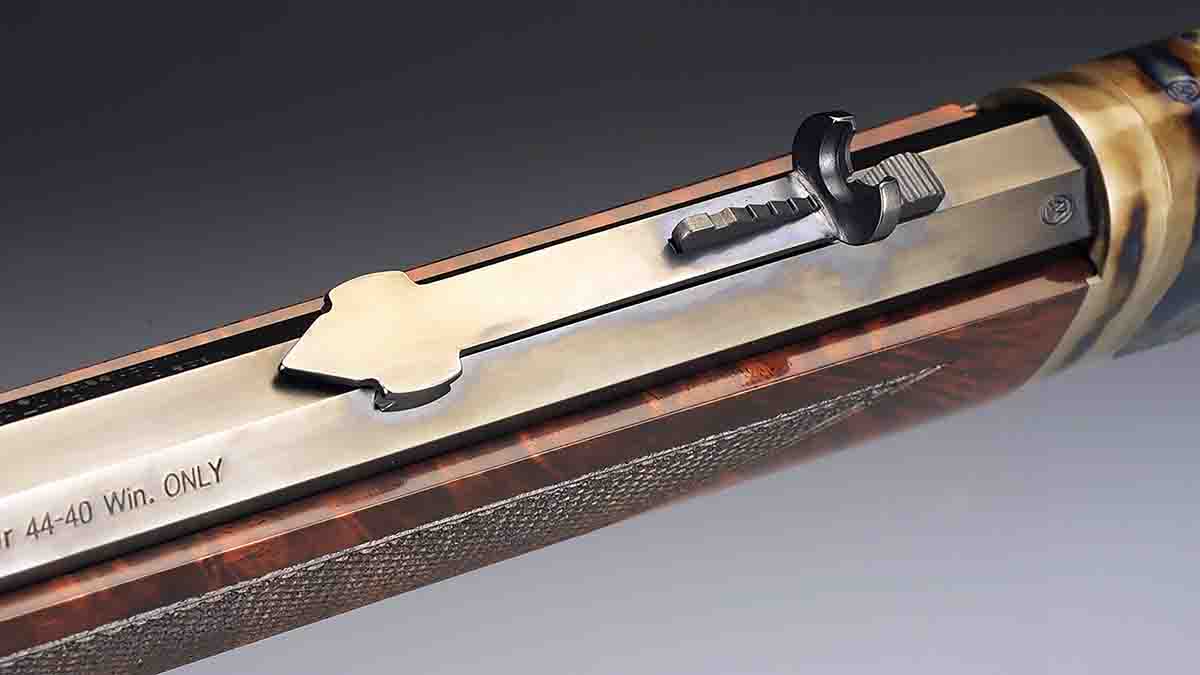 The model received is the takedown version and is broken down via a lever on the tip of the magazine tube furthering its appeal to the hunter who likes to travel with the gun in their pack. A few turns of this lever allow the gun to be broken down for storage.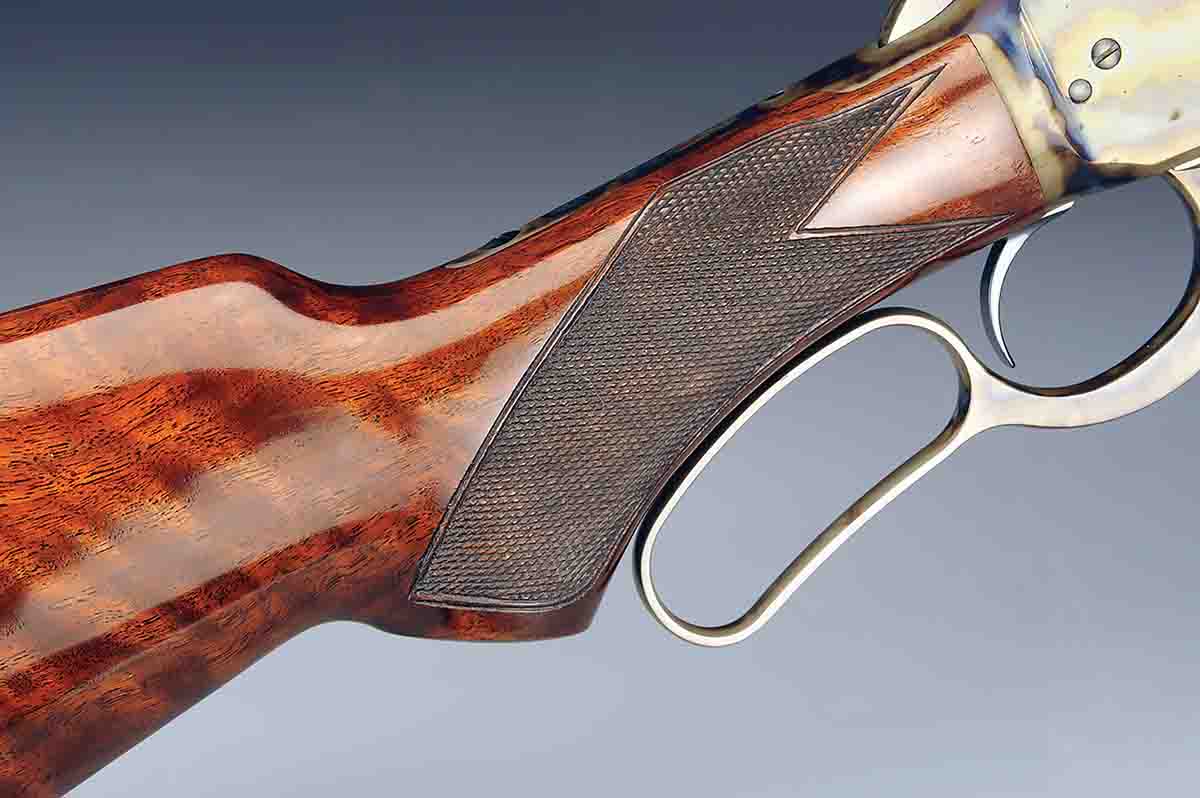 Chamberings include the .357 and .44 Magnums, .44-40 Winchester and the .45 Colt. If you are a serious collector or you just want a levergun heads above the rest, contact the artisans at
TurnbullRestoration.com
.