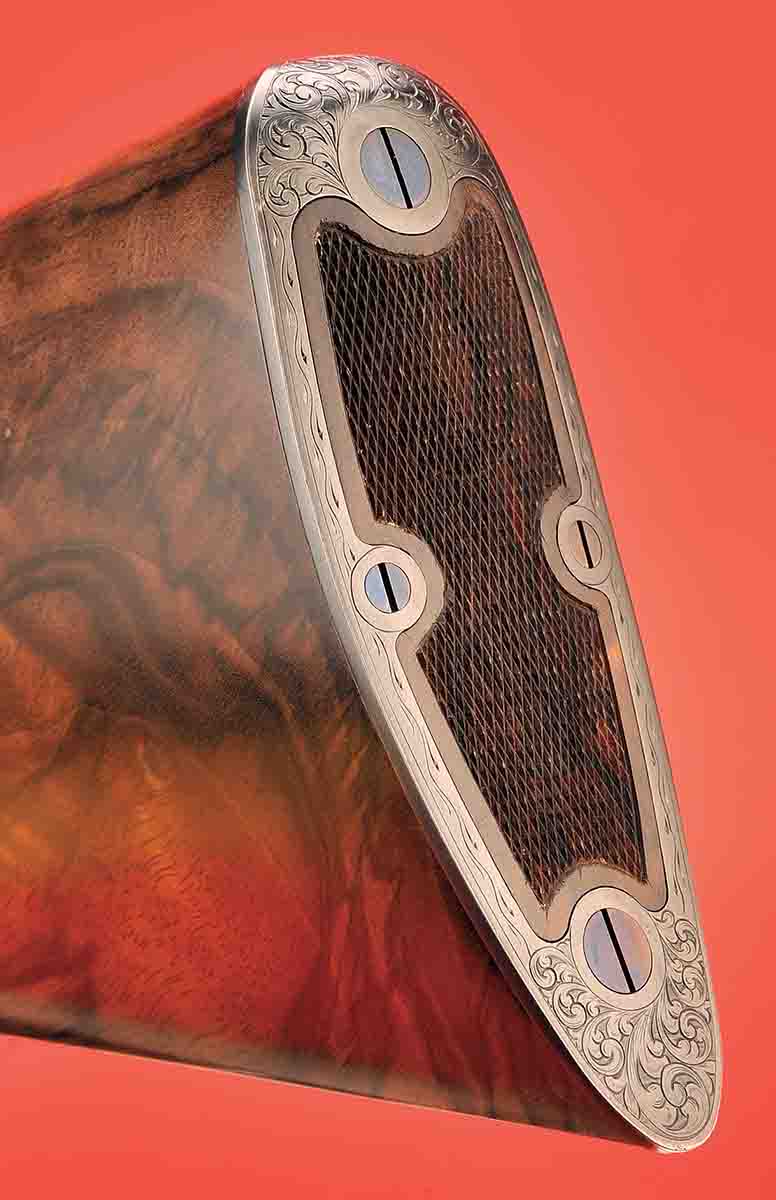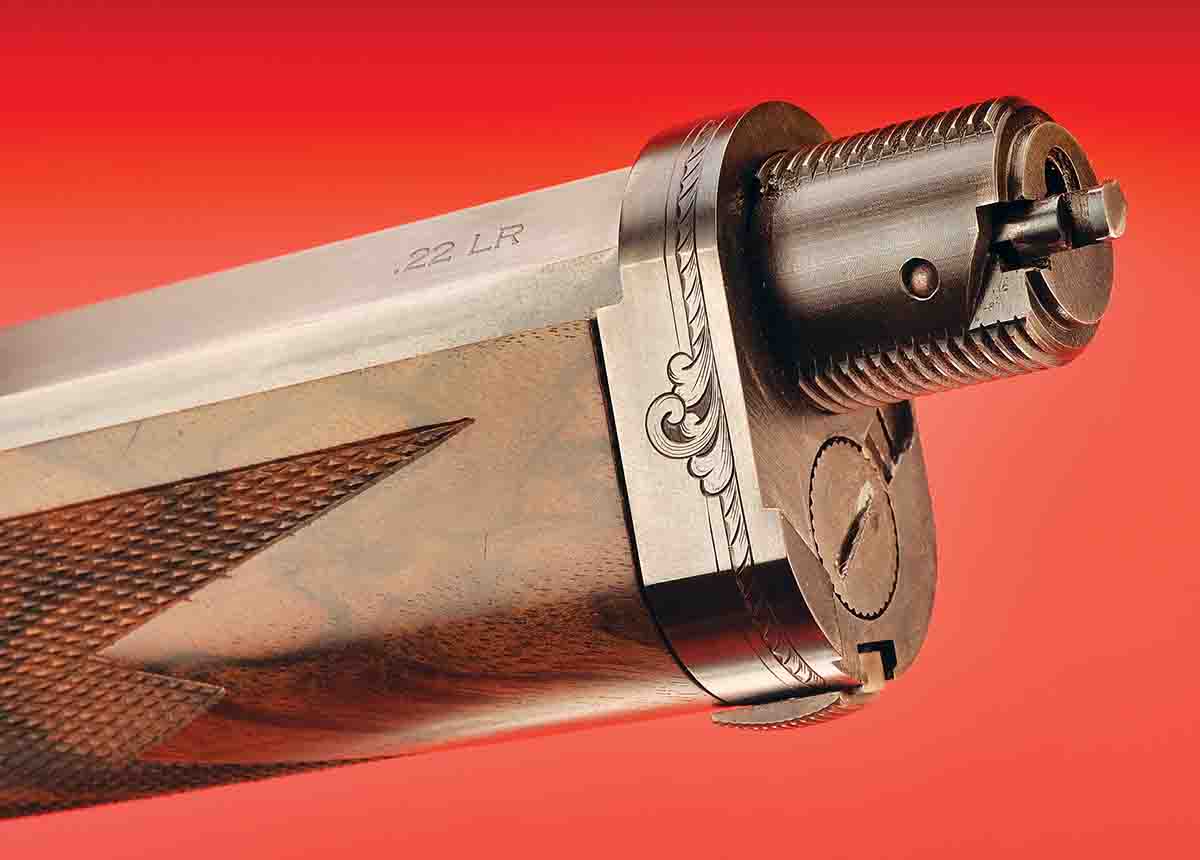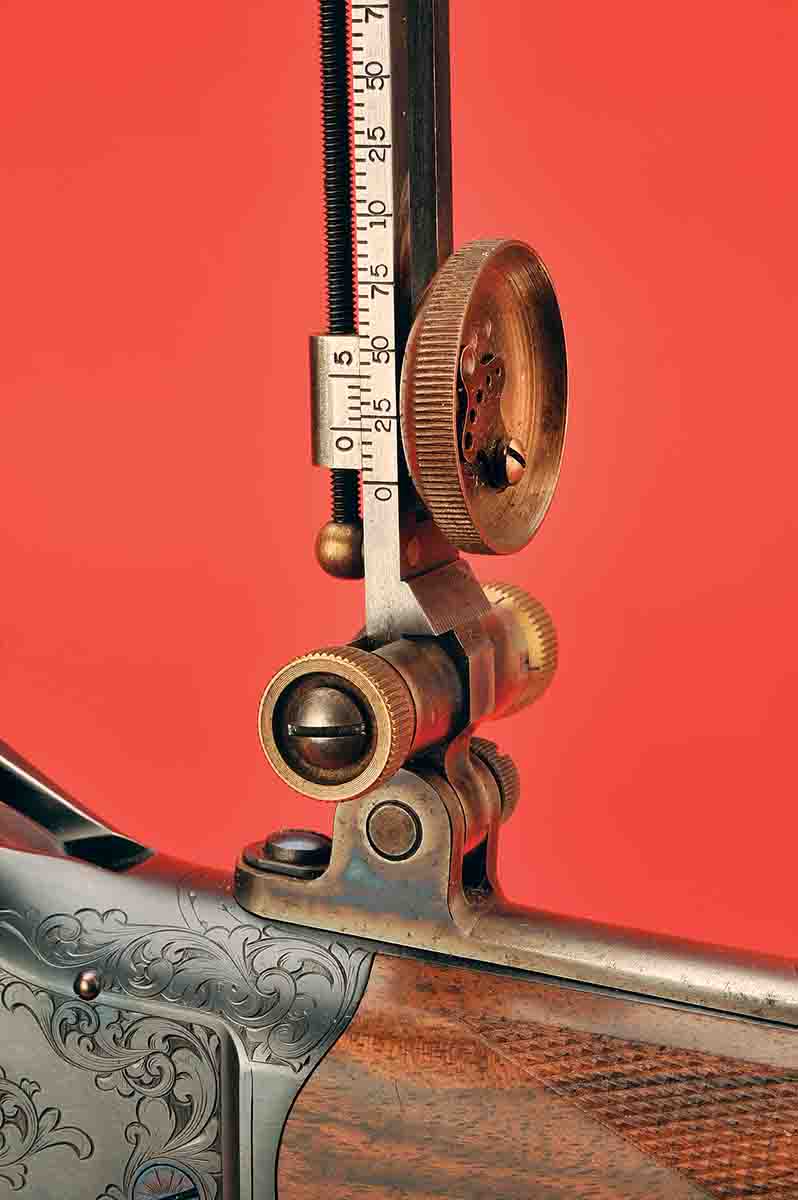 As an enthusiastic single-shot rifle fan, I am always interested in seeing how others may adapt this kind of action to yet another version for sporting use. Steven Durren of Johnson's Sporting Goods (
johnsonsguns.com
) sent me his idea of a modified Winchester Model 1885 complete with two barrels, with all the metalsmithing, finishing and stock work done by Durren himself.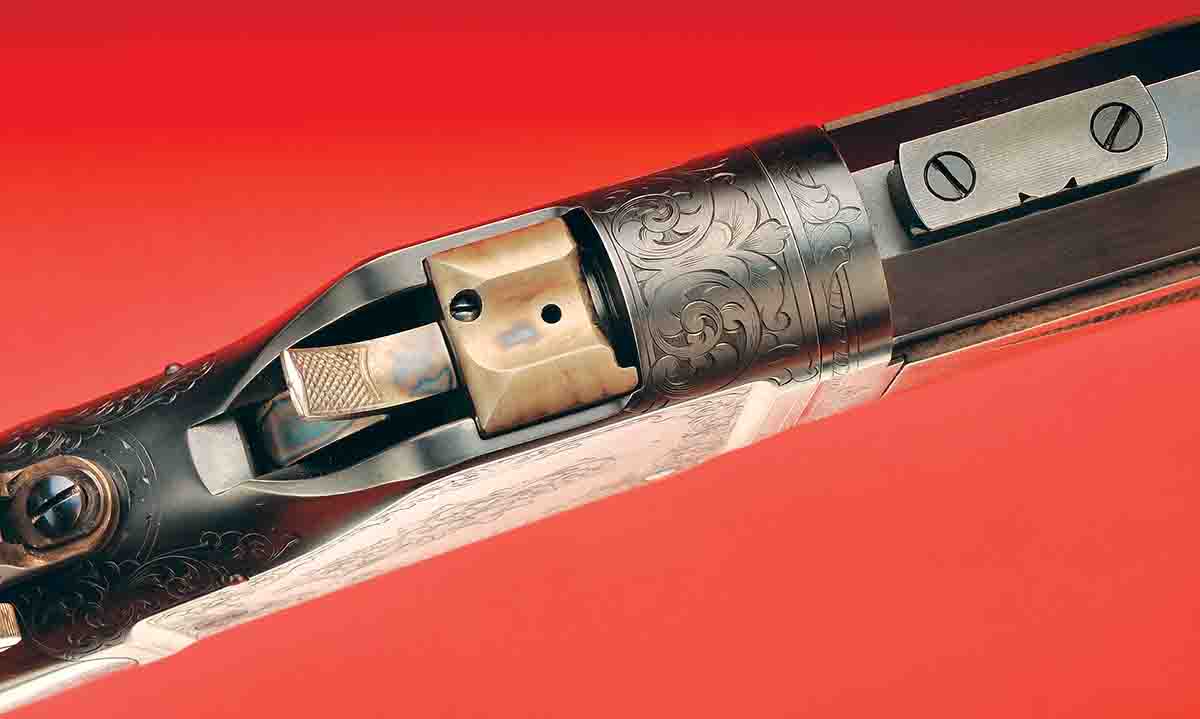 Durren picked the stock, a nice piece of English walnut, for its heavily figured and colorful contrasting black stripes. The stock is checkered in a conservative point pattern and is oil finished, and for effect includes a Schnabel forend complete with an ebony insert. Durren also installed a skeleton buttplate and grip cap from Glenn Fewless at Mook Machine Works.
The original Winchester receiver has been brought up to date with several new parts to include close-coupled set triggers. Mike Sawmiller then engraved the rifle with a pleasing time-honored pattern, with full coverage on the receiver, operating lever and detailing on both barrels. The rear target sight is a Kelly product, with the front sight purchased from Montana Vintage Arms.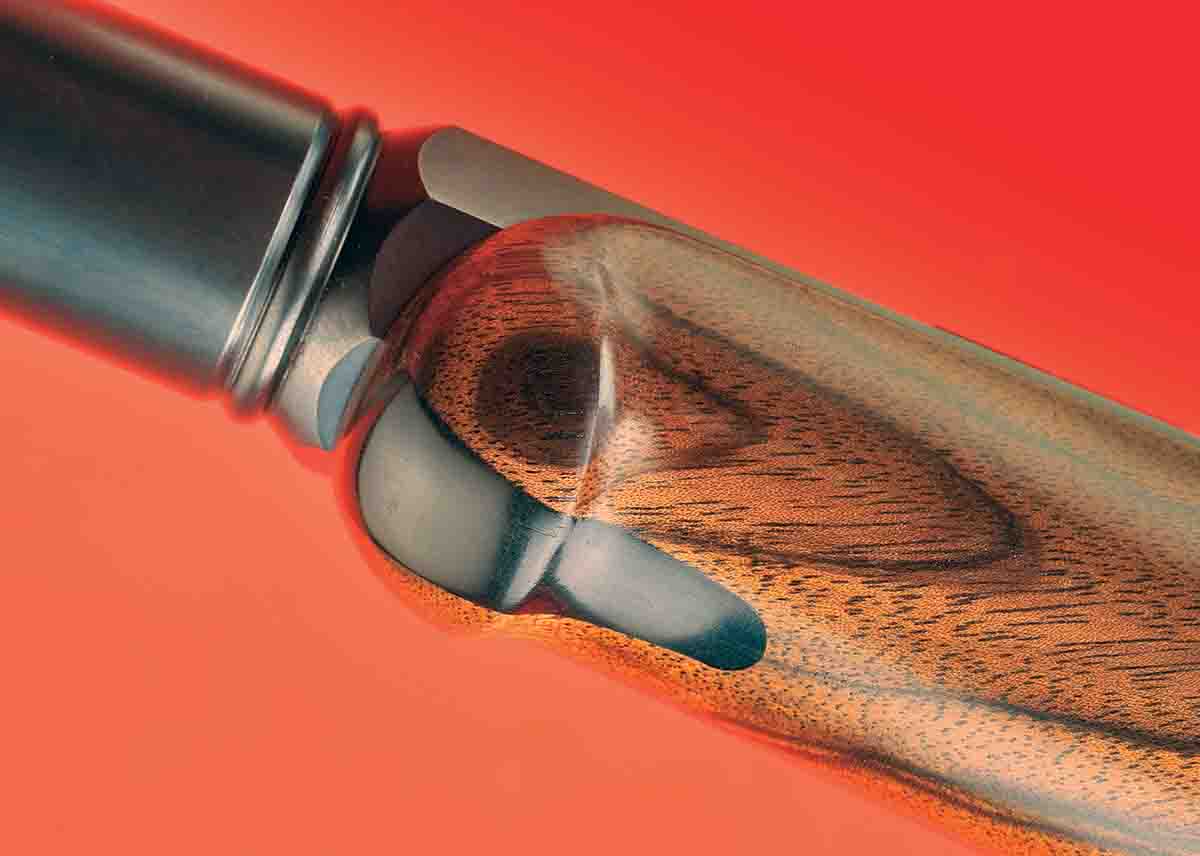 What really sets this custom rifle apart from many I've seen recently is the extra barrel. Built as his personal black-powder silhouette rifle, one barrel is chambered for .45-70 while the other is for .22 Long Rifle. When Durren finished the project, both barrel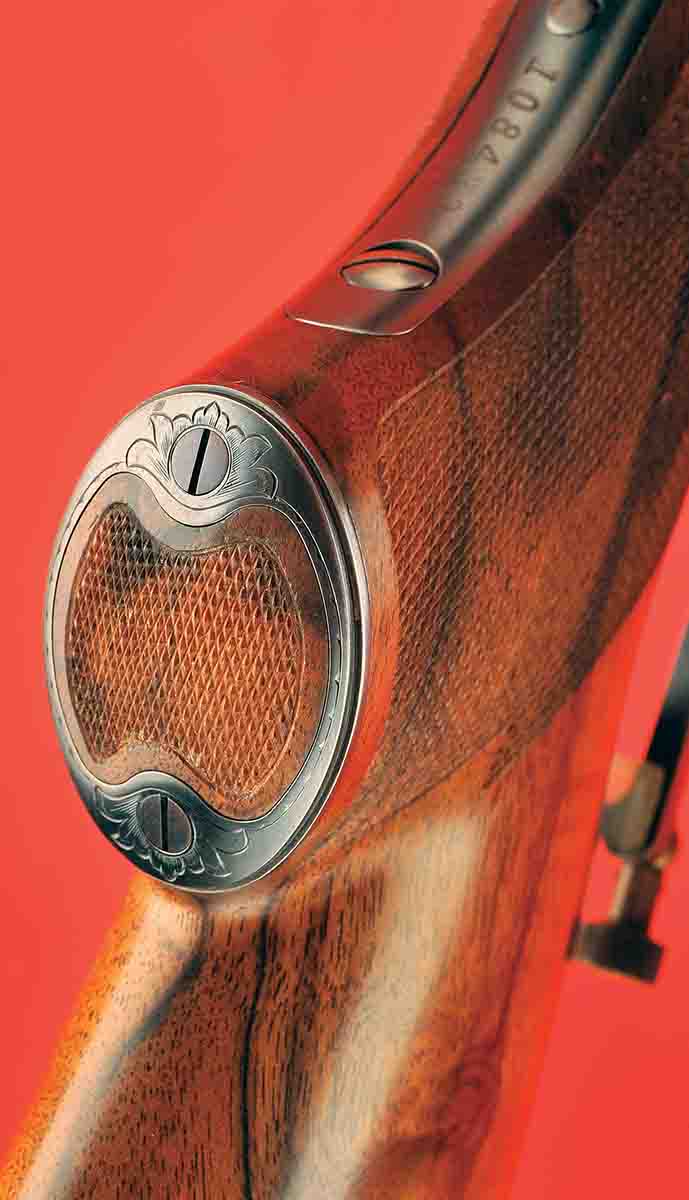 assemblies weighed within one ounce of each other while keeping the same balance point. The .45-70 barrel came from Green Mountain and started out at 1.5 inches in diameter. According to Durren, the rimfire barrel was made as a direct replacement for the centerfire barrel and has a slave extractor. This was designed to be spring loaded and engineered to line up with the centerfire extractor during assembly of the barrel to the receiver.