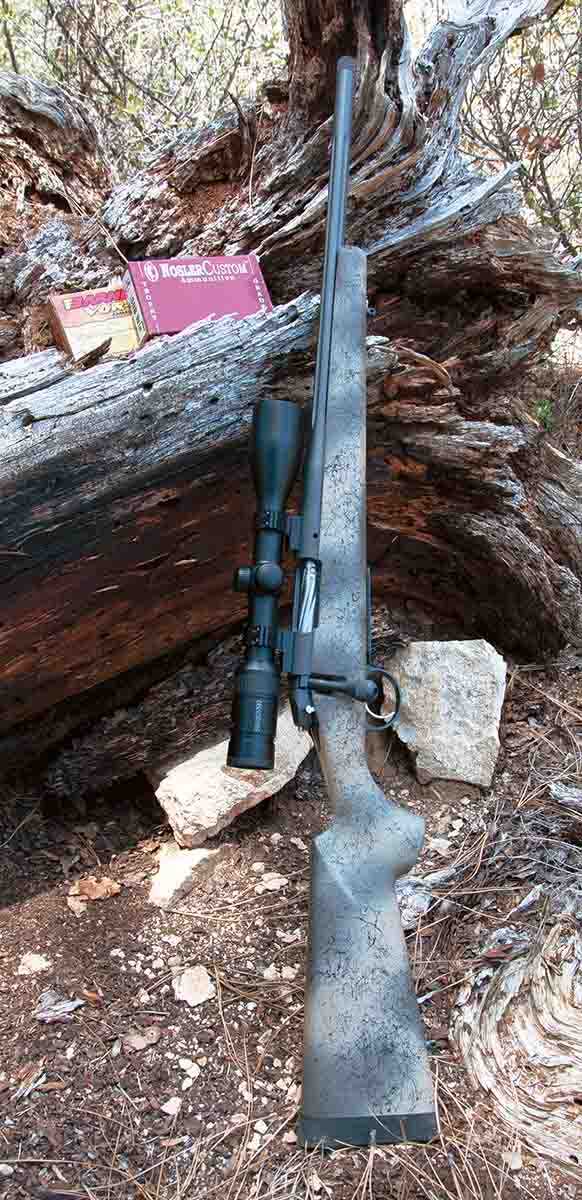 Bergara bolt-action rifles are known to shoot well, and the company has been making headway with its sporting and long-range options in the last several years. Nonetheless, given the occasional letter sent to the office, it appears many hunters are not quite sure where the rifles are made. A brief history may help clear up some of this confusion.
Blackpowder Products, Inc. (BPI), located in Lawrenceville, Georgia, is the controlling agent for many hunting and shooting brands. Of significance here are Connecticut Valley Arms (CVA) and Bergara USA (barrels and rifles), to name just two. The latter was established in 2013 as an importer for Dikar S. Coop (Bergara Europe), a barrel manufacturer in Bergara, Spain. The company soon began selling barrels as original equipment (OEM), many of which went to custom rifle builders.
The firearms industry quickly took notice of Bergara barrels. When demand became strong enough, Bergara USA, or North America, began building customized rifles (Custom Series), and after some time it introduced a line of production rifles built in the U.S. using barrels made in Spain.

Interest in the lineup of Bergara production rifles has continued to the point that they have become quite popular. Available options include, but are not limited to, the model B-14 Woodsman with better than average walnut stocks and chambered in traditional cartridge options to include the .30-06 (24-inch barrel), .300 Winchester Magnum (24), .270 Winchester (24), 7mm-08 Remington (22), .308 Winchester (22), 6.5 Creedmoor (22), 7mm Remington Magnum (24) and a .243 Winchester with a 22-inch barrel. Additional rifles include the B-14 Hunter with a fiberglass reinforced polymer stock, the B-14 HMR (Hunting and Match Rifle) and the B-14 Bergara Match Precision (BMP), along with additional rifle lines.
Other than the walnut-stocked versions, one configuration that caught my eye upon its announcement several months ago was the Premier Highlander. Cartridges available include the 6.5 Creedmoor (1:8 twist), 6.5 PRC (1:8), .308 (1:10), 7mm Remington Magnum (1:9.5), .300 Winchester Magnum (1:10), .300 PRC (1:9) and, surprisingly, the .28 Nosler with a 1:9 rifling twist. A .308 Winchester was requested and showed up later than expected, possibly due to the reality that the majority of the firearms industry has been heavily focused on producing rifles for the new, trick cartridges that are all the rage these days. In fact, more than one of Wolfe Publishing's masthead contributors has told me that during the last year, some U.S. manufacturers would only send test rifles in 6.5 Creedmoor.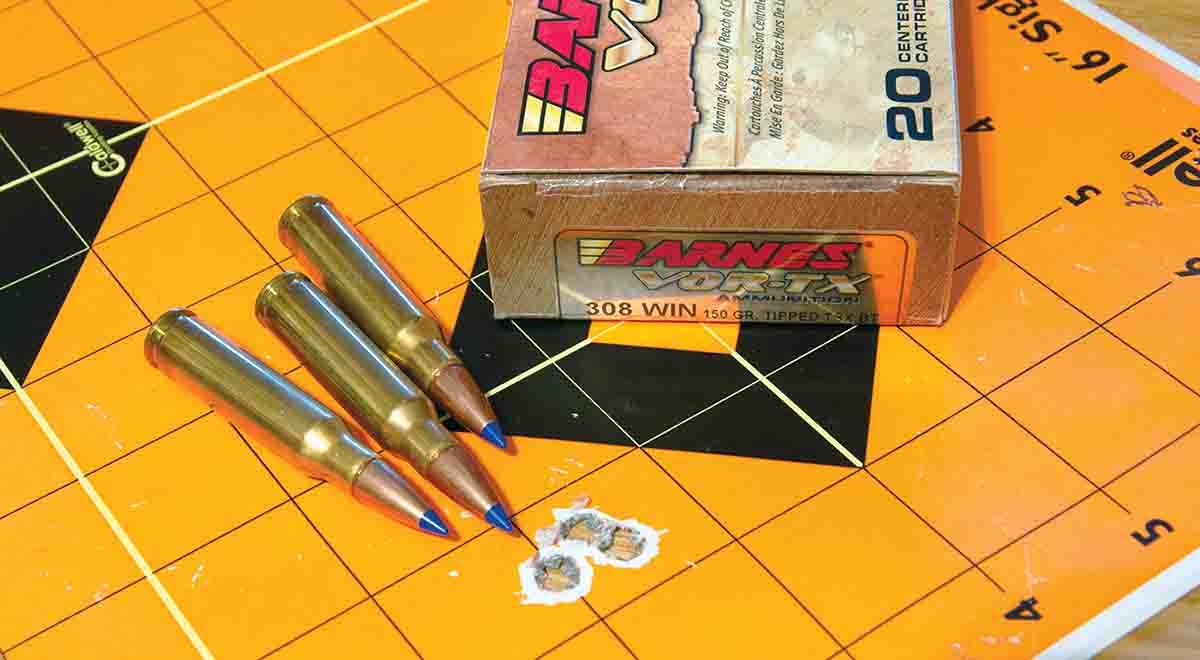 While I have no issues with the 6.5 Creedmoor, own one of the original Ruger Hawkeye sporter rifles and have used it to shoot mule deer and pronghorn, I fail to see its "magic" as a hunting cartridge. On the other hand, for nearly 70 years .308 Winchester rifles have been sold by the thousands in this country and throughout the world. These rifles have been used on all North American big game up to elk and moose, and probably a significant number of grizzly/brown bears. The .308 has also been used handily on some of Africa's toughest game – with no complaints.
When looked at purely as hunting cartridges, perhaps an old Ken Waters quote regarding the difference between the .30-06 and .308 Winchester may provide some perspective, because it's equally meaningful when comparing the .308 and 6.5 Creedmoor, or any pairing of cartridges with similar down range abilities: ". . . in the game fields, any difference between the two is one of degree only . . ." Potential long-range trajectories when shooting steel plates aside, this is a fitting idea, given my field experience with both cartridges.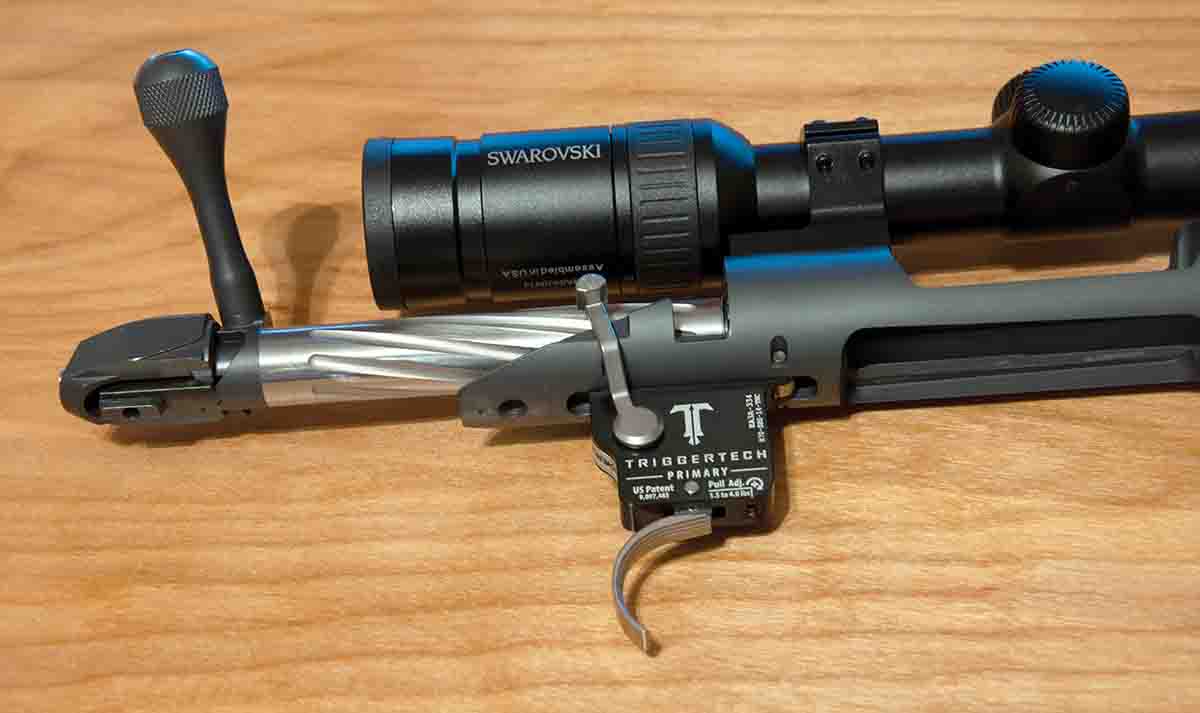 Regardless, the Bergara Premier Highlander is a noteworthy field rifle with many of the features preferred by today's hunters. Depending on cartridge configuration (and how much velocity a hunter "thinks" he needs to cleanly take game out to 300 yards or so), various barrel lengths from 20 to 26 inches are standard, and rifles weigh from 7.3 to 7.8 pounds. The .308 test rifle on hand weighs a tick over 8 pounds with its 20-inch barrel and a Swarovski Z3 3-10x 42mm scope attached in Talley Lightweight alloy Remington 700 mounts with 8-40 screws, the standard screw pattern for the Highlander line.
Like most new rifles, it also comes with a capped muzzle with 5⁄8-24 threads for accessories to include muzzle brakes and suppressors. Grayboe fiberglass stocks are standard, and the one on the test rifle weighs 2.5 pounds. The stock feels good in the hands because it has a fairly narrow wrist and a low enough comb so that traditional hunting scopes can be mounted low to the receiver.
The barreled actions on all Highlanders feature a Sniper Grey Cerakote ceramic finish, which is common these days. Unlike most new rifles manufactured now with plastic box magazines, a cast hinged floorplate is standard. Bergara gets high marks for this. The trigger is a TriggerTech Primary that is adjustable from 1.5 to 4.0 pounds and features a two-position safety lever. A Lyman digital trigger scale revealed an average pull of 2 pounds, 7 ounces. No creep or overtravel was noticed while shooting the rifle. The bolt features the now common pinned-type, twin lugs with a rotating baffle to help keep gas from leaking rearward in the unlikely event of a ruptured case. All in all, it is a well-constructed rifle.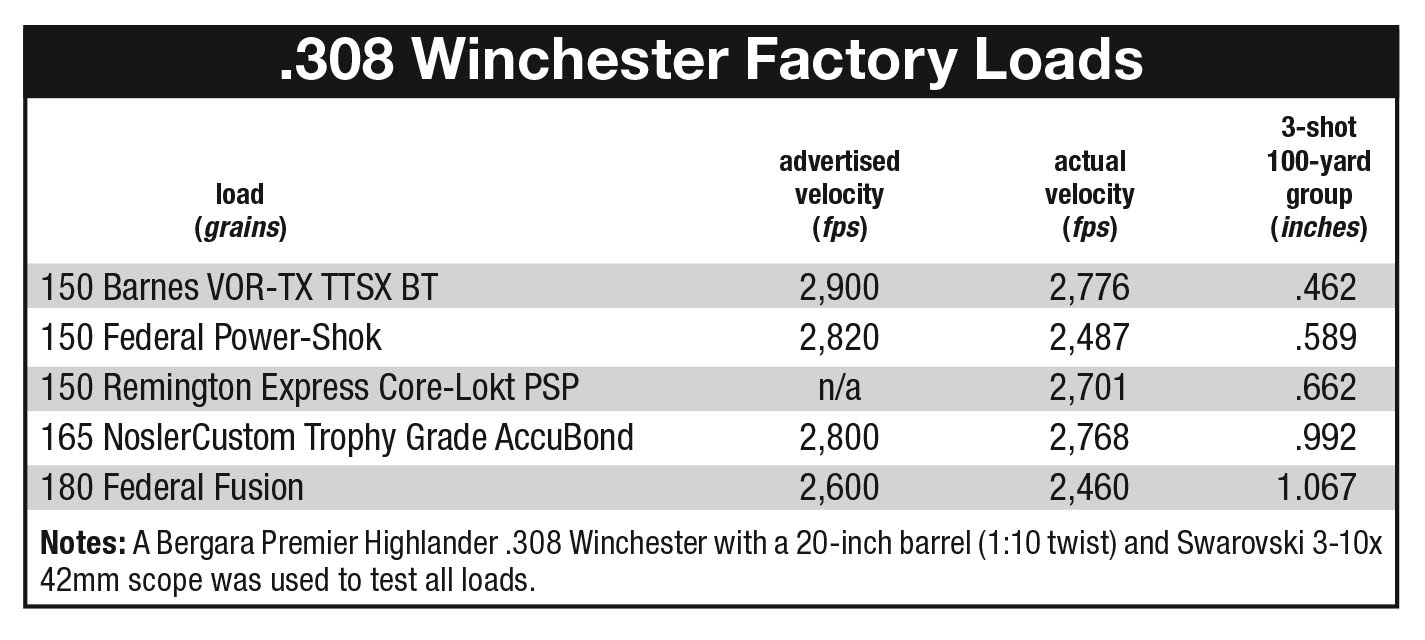 Bergara guarantees its Premier rifles will provide minute-of-angle accuracy at 100 yards "with quality factory match grade ammunition," but the company does not specify if that includes five-shot or three-shot groups. Recognizing this, and viewing the rifle as a hunting rig, I used standard hunting loads with traditional bullet weights of 150, 165 and 180 grains to test three-shot accuracy. All five loads provided complementary accuracy.
Barnes 150-grain VOR-TX TTSX BT ammunition provided a .462-inch group and a velocity of 2,776 feet per second (fps). Federal Power-Shok 150-grain loads grouped into .589 inch at 2,487 fps. Three Remington Express Core-Lokt PSP loads at 2,701 fps provided a group measuring .662 inch. Federal 180-grain Fusion loads chronographed at 2,460 fps and grouped into 1.067 inches, and lastly, NoslerCustom Trophy Grade 165- grain AccuBond loads at 2,768 fps grouped into .992 inch.
After this somewhat cursory accuracy test, I can only believe the rifle will work well for any application a rifleman might want to use it for, and it will stand out as a hunting rig. All in all, Bergara's Premier Highlander is a dandy.