Most readers have one or two guns that have been on many a hunt, and they look like they could use a little refreshing. I know, some people like the marks of a hunt on the stock, but then there are others who would like the gun brought back to next to new. In addition, you could have a family heirloom dating back years that you might want to pass on in like new condition.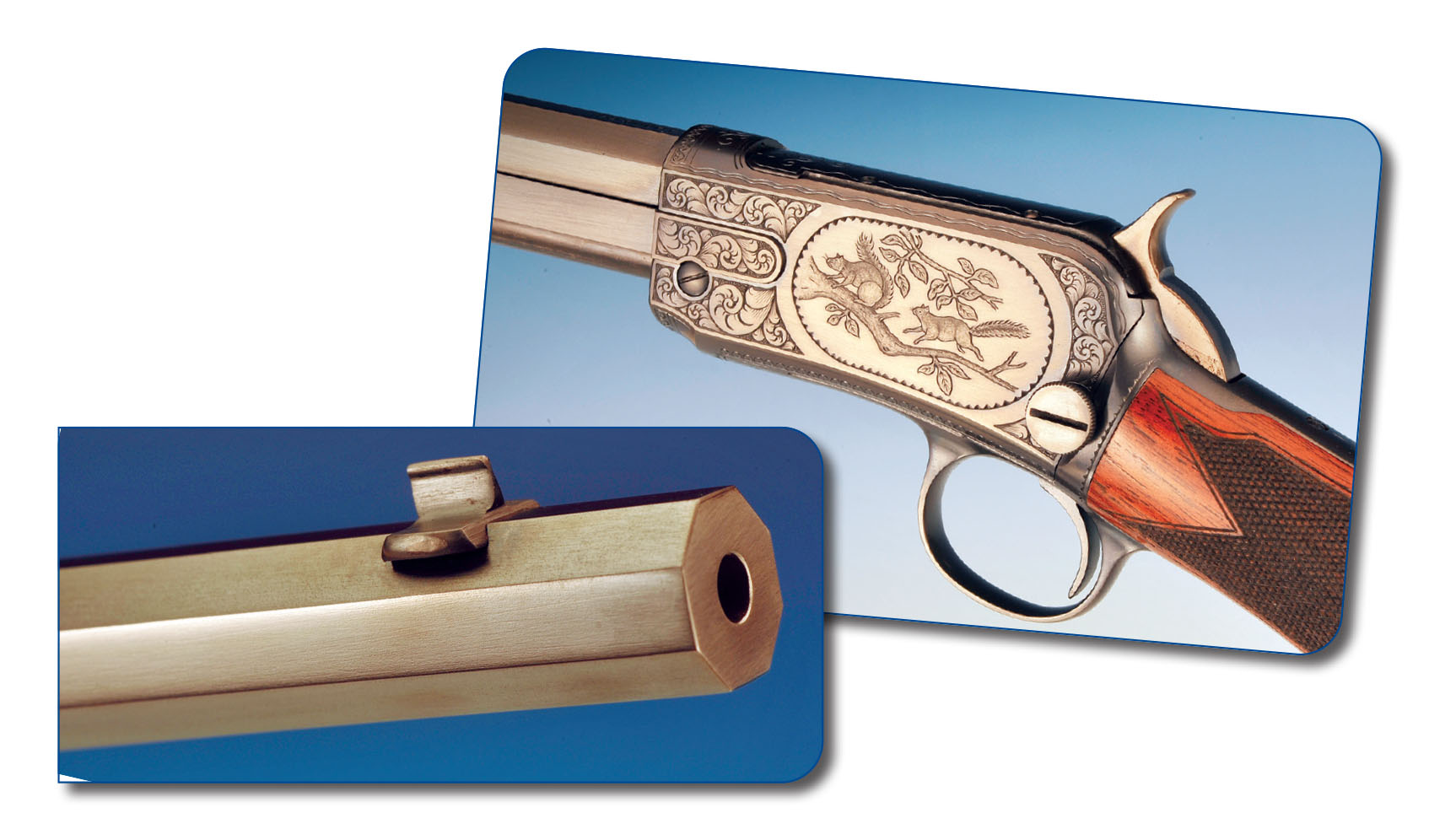 Regardless, Turnbull Restoration might be the place to turn to for a cosmetic upgrade. When it comes to services, this company is hard to beat. Knowing these folks for years, it seems their main thrust is working on vintage firearms, from handguns to rifles to classic doubles. According to company literature, they can do work on just about any gun, from A.H. Fox to Winchester and anything in between.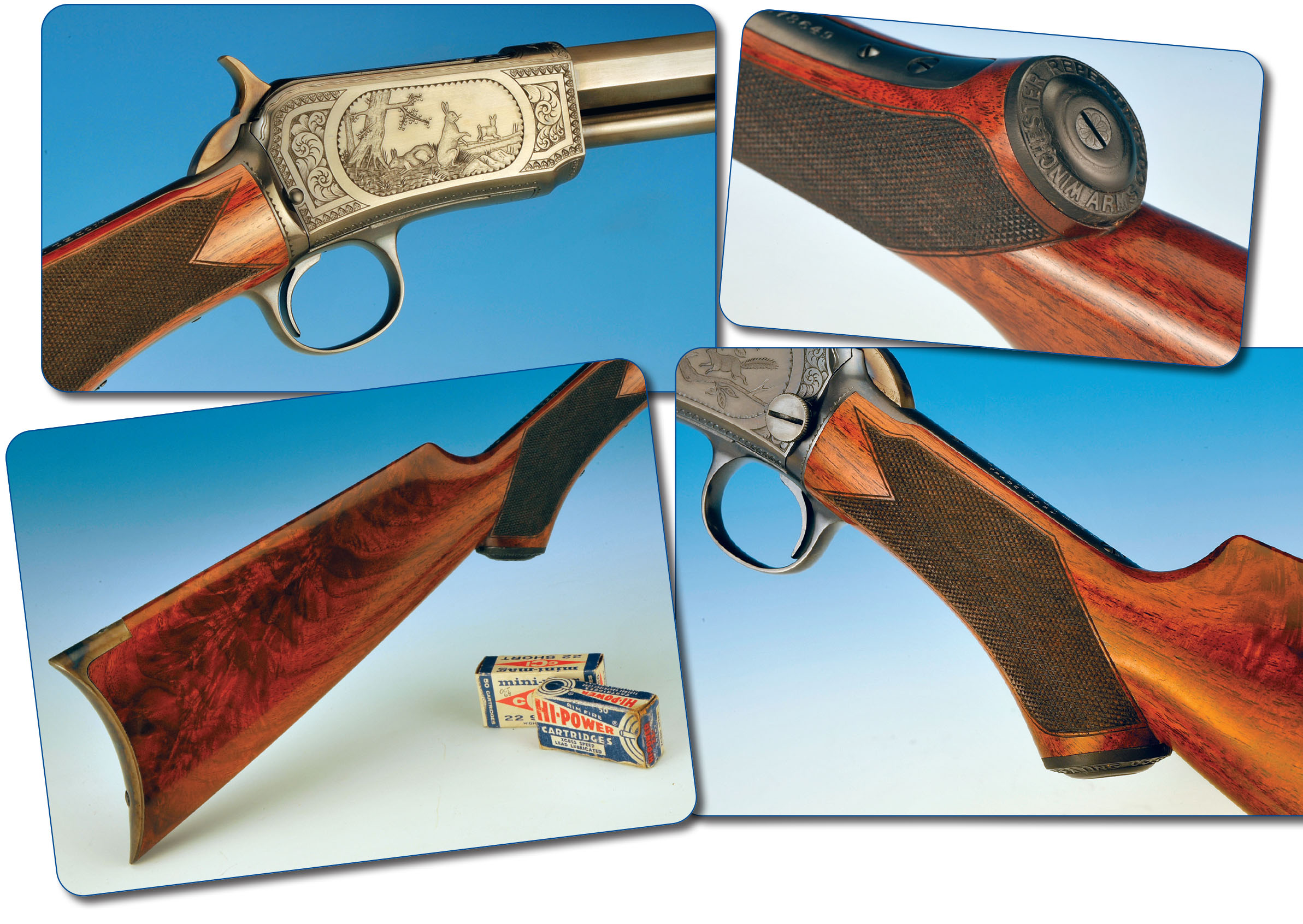 To prove a point, Turnbull sent me a vintage Model 1890 slide-action rifle. Chambered in the .22 Short, it was made and shipped in 1906, and turned out to be an ideal small-game and galley gun. Introduced with a solid frame, later models were made caliber specific with a takedown receiver manufactured to replace the older Model 1873 rifle.
You actually have to see this rifle to appreciate the handwork involved to bring it to a second life. Starting with the stock, it has been fitted with 3XXX extra fancy American walnut with a crescent buttplate and a Winchester pistol grip. It has been checkered to the original factory "H" pattern and the forend has been restored to its original shape with all of the wood completed in a hand-rubbed red oil finish.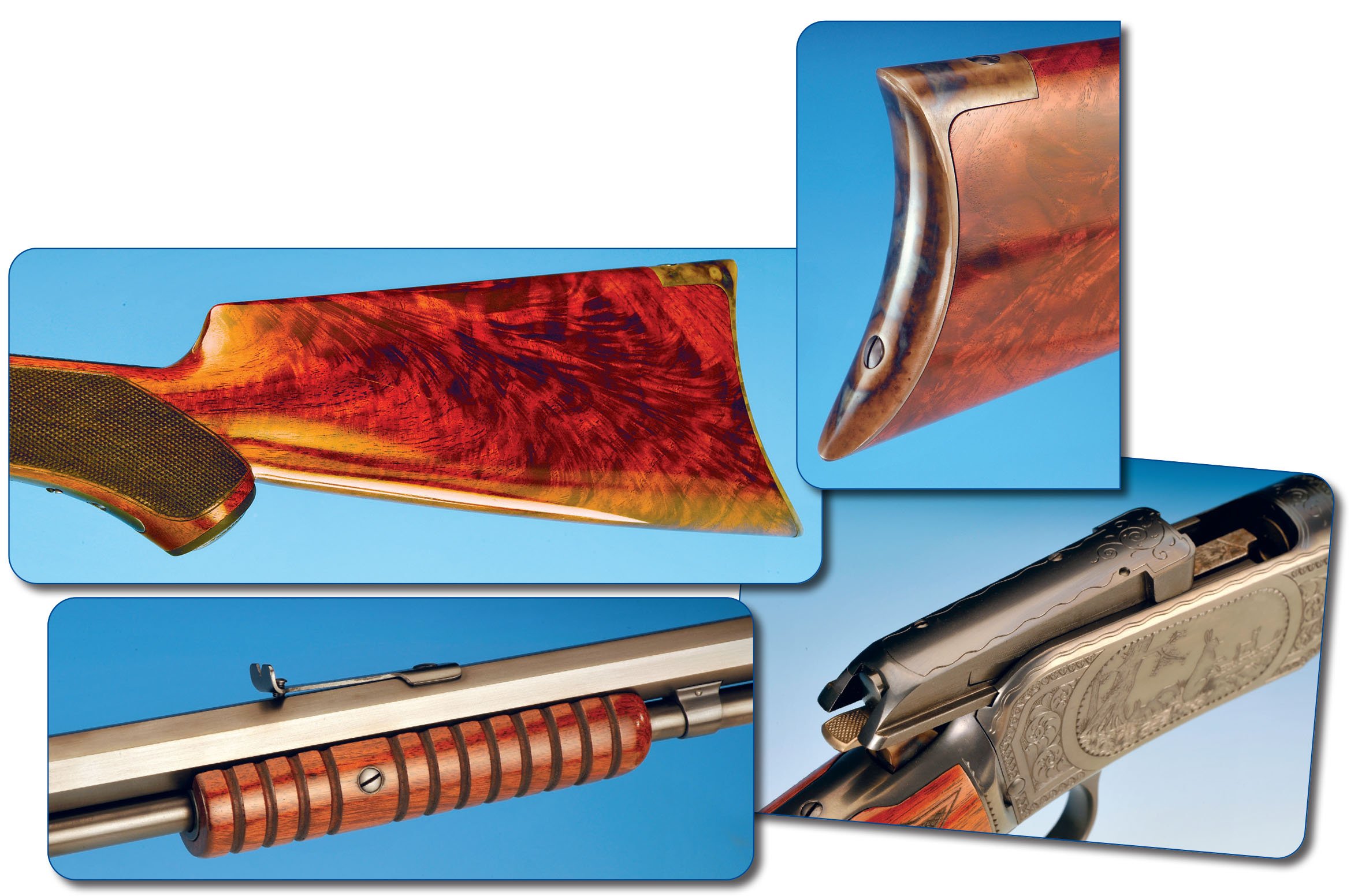 The receiver and barrel are a knockout! Keeping the factory octagonal barrel, this and the magazine have been polished and rust blued. The receiver itself has been restored to the original factory No. 8 engraving pattern of rabbits and squirrels. All of the smaller parts have been restored and finished with rust bluing, with the hammer and buttplate color case-hardened.
For a free quote on any firearm, contact Turnbull at turnbullrestoration.com.