Rifles tend to come and go in this business. Sometimes this is partly due to the fact that some of them become outdated, seemingly less useful at times (as can happen when moving to another state) or sold to raise cash for something deemed immediately important – like another rifle, which is my general excuse.
For roughly 30 years, my job has included (first partially, then nonstop) writing about firearms, mostly bolt-action rifles by preference. This included one of the first-run Ruger 77/17 .17 Hornady Magnum Rimfires (HMR), which I foolishly let get away – a clear mistake. Ruger no longer sells such a walnut-stocked .17 HMR, and there is little personal interest in newer (though well-shooting) Ruger American Rimfire variants.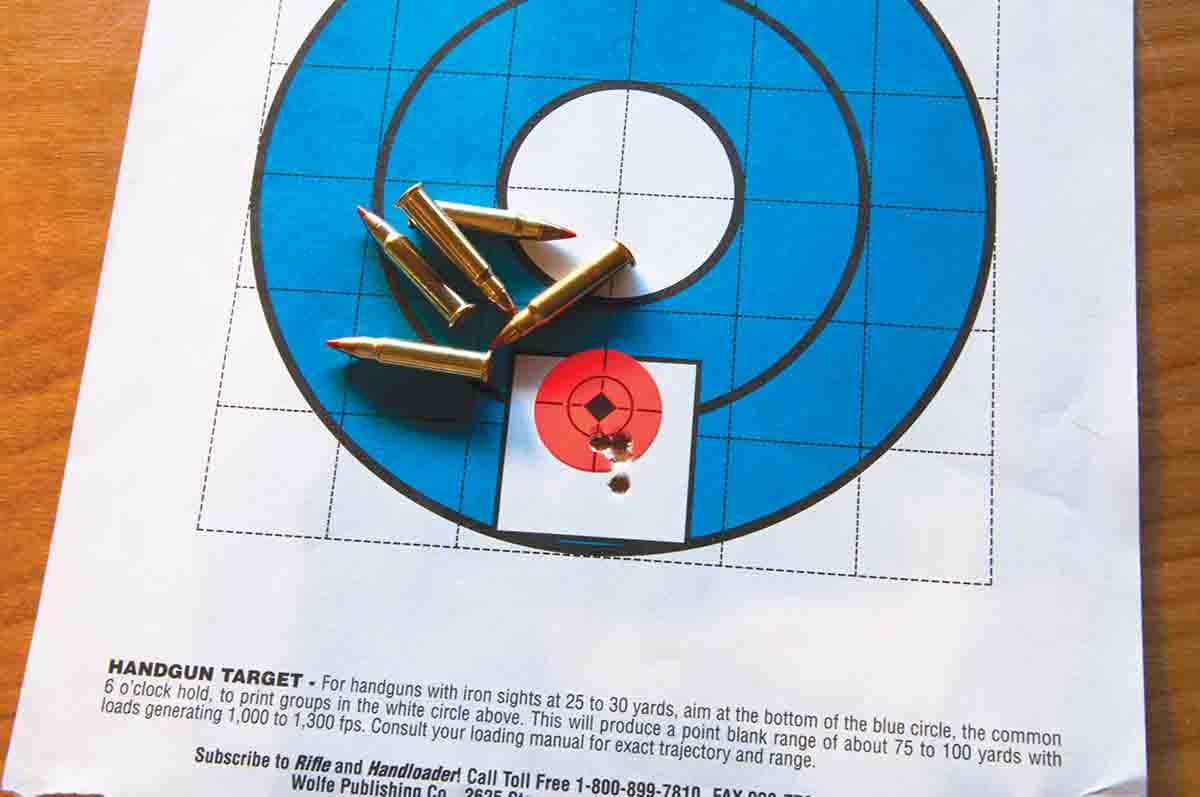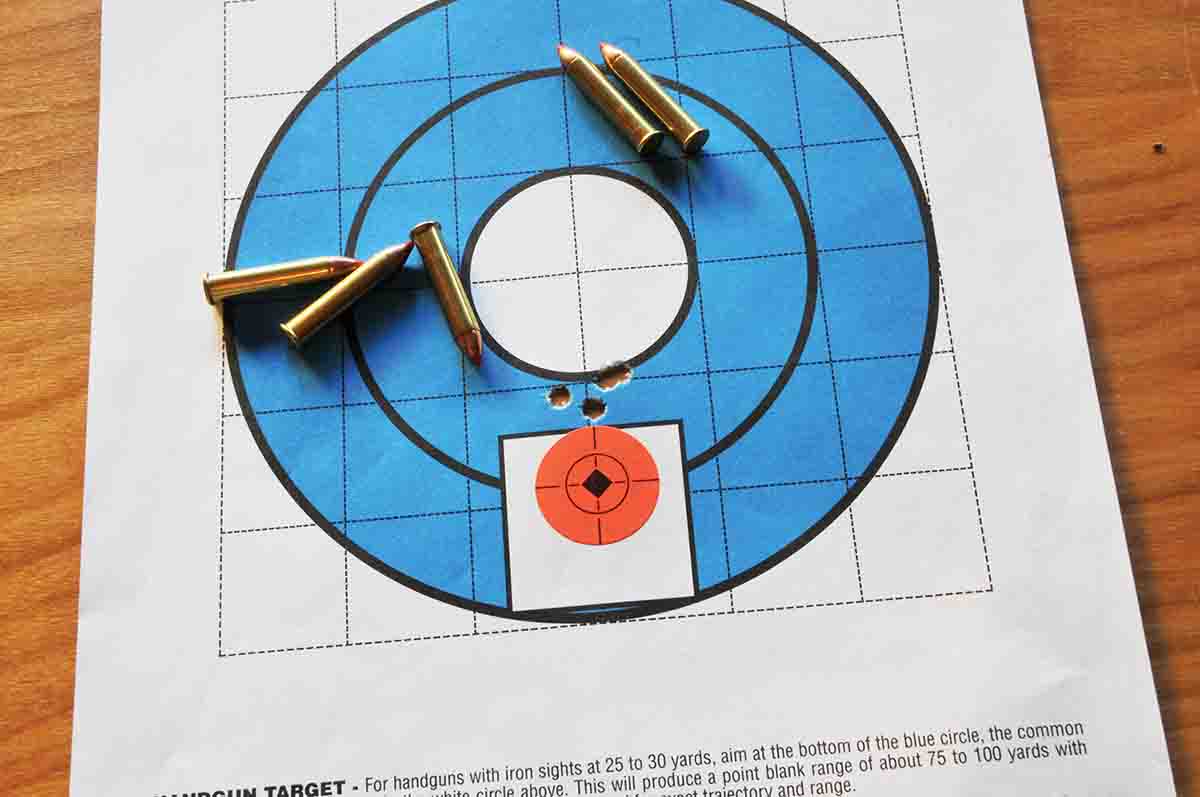 Nearly ignoring the .17 HMR void left behind, over the last 10 or so years, two or three other rifles have been tested from other makers, and all have been found lacking in one way or another, if only due to my "personal peccadilloes." From my view, why buy a rifle that's not exactly up to personal expectations in regard to fit, finish AND accuracy?
CZ has had a long tradition of producing very accurate rimfire rifles, was also one of the first with a .17 HMR and has continued upgrading its rifles over the last several years. Sometime in 2019, 70 years or so after the .22 Winchester Magnum (WMR) was introduced, I had the good fortune to wring out the company's Model 457 American in .22 WMR (Varmint Rifles & Cartridges, Fall 2019). The magazine is available at wolfeoutdoorsports.com. Six different loads comprised of Hornady, Federal, CCI and Speer options provided good accuracy. At 50 yards from a bench, average groups ranged from .62 inch to 1.41 inches (two loads). I considered sending a check to CZ to cover the cost of that dandy Turkish walnut-stocked rifle, but that would leave two in the vault, and still no .17 HMR.

As 2019 shifted into mid-2020, and the entire "firearms universe" began feeling the effects of shutdowns, setbacks, and began noticing the first pinch of panic buying, I finally decided to order a CZ Model 457 .17 HMR, all of which were already out of stock and "should arrive in the U.S. in a few months." I secretly hoped it would show up before Christmas. The rifle arrived eventually – in fact, just about the time the Prescott National Forest bigwigs decided to reopen the Arizona woods for target shooting, just before it started snowing.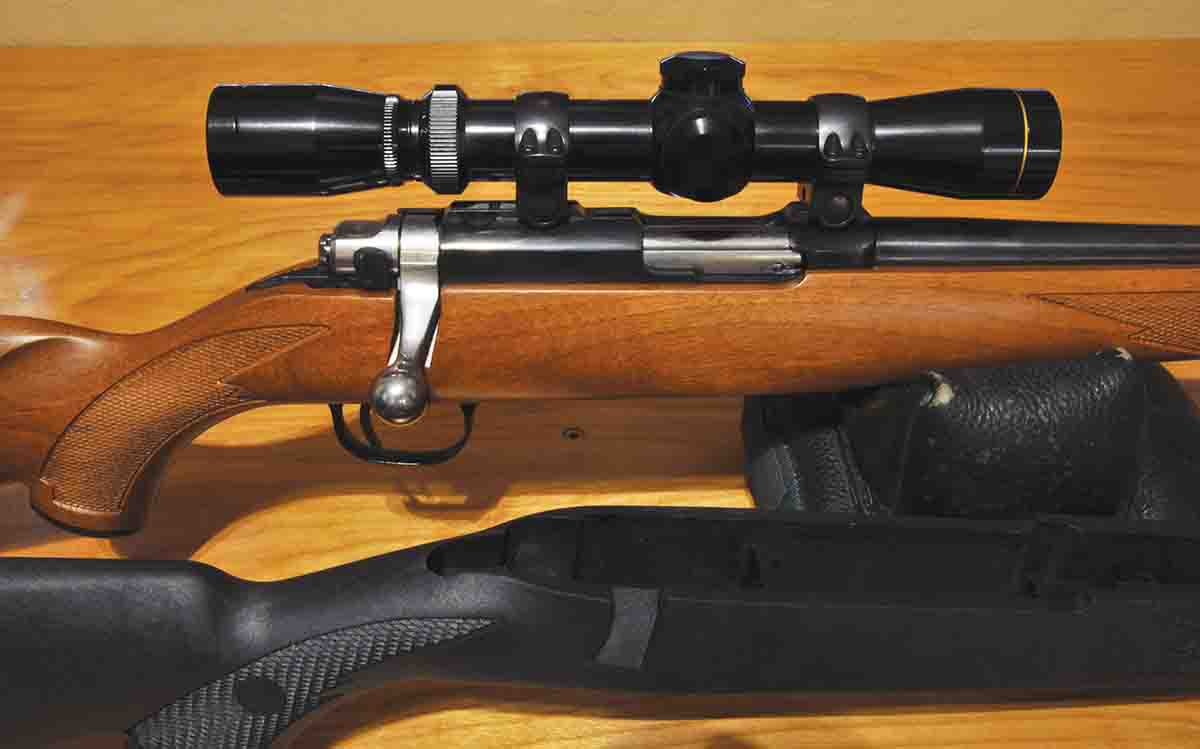 The new Model 457 American .17 HMR, other than bore diameter, was/is the spitting image of the prior .22 WMR loaner, but as a bonus, it shoots even better, which is not all that unusual with a .17 HMR. I topped it off with a handy Leupold VX-II 2-7x 33mm LR Duplex scope which features two descending dots on the vertical part of the reticle. This may seem unusual to some rimfire aficionados, but John Barsness reminded me the dots are likely to come in handy when shooting at hairy little varmints out past 100 yards. Whether or not the scope is kept on the rifle is of little consequence, but it will be tested on longer shots at local jackrabbits before a decision is made.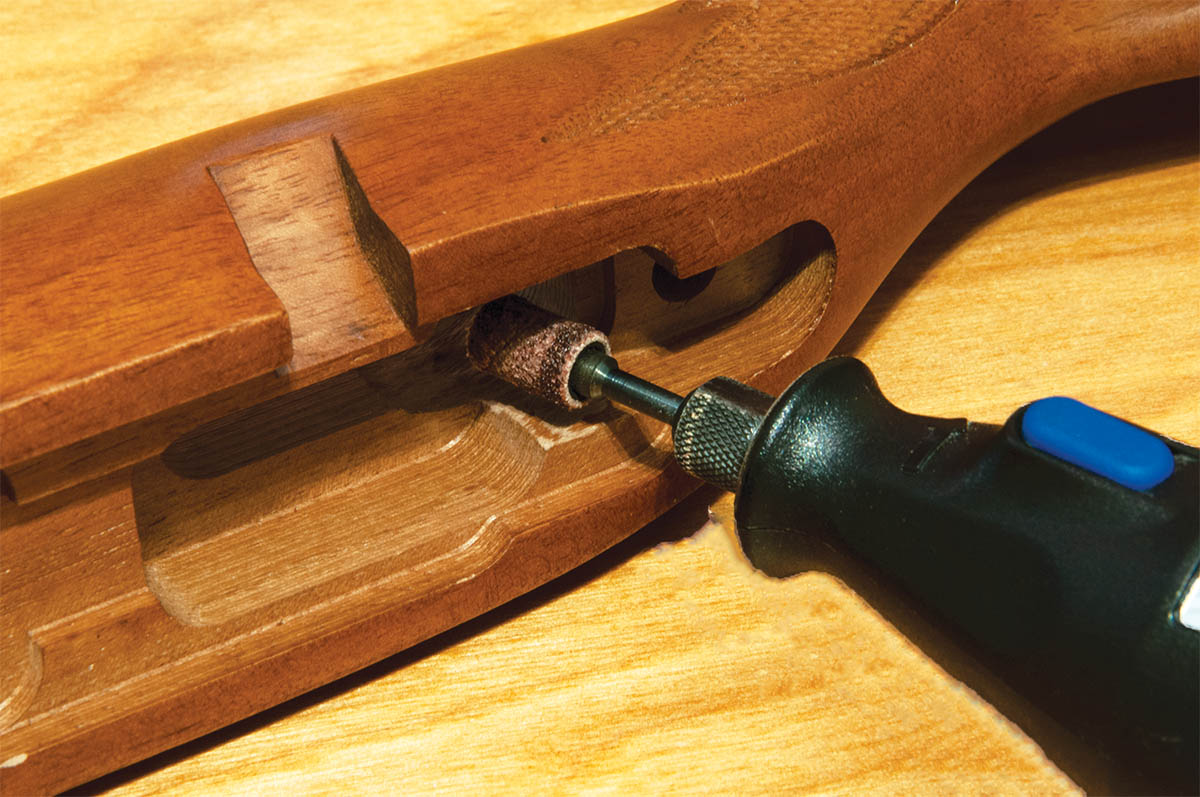 The rifle is nicely made, with a trim and narrow stock of dark Turkish walnut that includes above average machine-checkered panels on the forend and grip. The walnut itself is fairly dark with a reasonable amount of lengthwise grain. Its 25-inch barrel gives it excellent balance. Total weight, scope and all, is a tick over 6 pounds, which is not a hefty load to hike with. Its trigger pull was 3 pounds, and after shooting for groups, there is no clear reason to adjust it. CZ has made a fine .17 HMR, though if I had but one gripe, an all-metal magazine would be preferable, though it seems polymers have replaced good old steel on all sorts of gun-related parts.
Due to another "empty shelves" wonder-year, test loads were limited to a pair of Hornady .17 HMR offerings: 15.5 Varmint Express NTX and .17 Varmint Express V-MAX loads. Several 75-yard, 5-shot groups indicated excellent accuracy. Measuring on centers, the 17-grain loads included .647-, .384- and .577-inch groups. Nevertheless, while the 15.5-grain loads seem unnecessary for anything other than target shooting, they also grouped into small, sub-inch clusters: .439, .635 and .778. With my chronograph on the fritz, please pardon the lack of actual velocities. Stated velocities are listed in the accompanying table.
All and all, CZ's 457 American may just be the finest .17 HMR bolt-action hunting rifle I've recently wrapped my eager hands around. This rifle looks good, balances well and shoots better than many others I have tested. It should be for the price.
New Stock for a
.22 Winchester Magnum
Back in the summer of 2017, an alarming rumor was spreading like wildfire. It was said that Ruger intended to discontinue manufacturing of all its rifles based on its rotary magazine, even though they sold like fresh hotcakes at a church fundraiser. In want of a .22 WMR, I spoke to a friend back East and heard the news was correct. "Can you find just one buried somewhere?" I asked. "Doubtful," was the response. Two days went by and, low and behold, a plastic-stocked rifle showed up.
After hundreds, probably thousands, of letters, phone calls and perhaps emails rolled into Ruger's home offices, the company put most of such rifles back into production, with the exclusion of several rimfire options that were shifted to the Ruger American Rimfire line. This apparently solved the problem for the company's fans.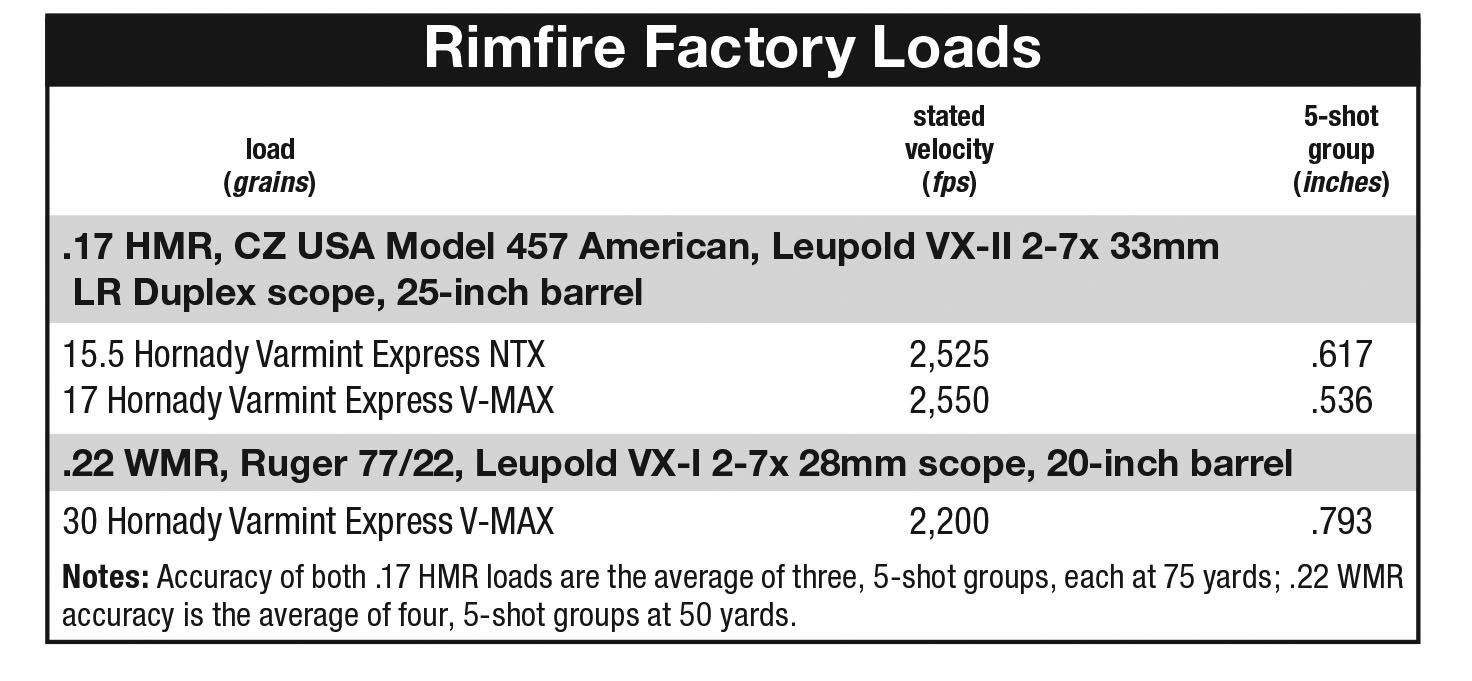 My rifle arrived with the typical black plastic stock because there were no longer any walnut or even laminated versions available, but I sent a check to make sure it would not need to be returned. The next step was to mount a Leupold VX-I 2-7x 28mm Rimfire scope. Due to looming deadlines, I took it out and shot groups from the hood of my truck, which provided ordinary groups. I later changed out the factory trigger with an aftermarket Rifle Basics adjustable option. It shot better, but not as well as hoped, so I blamed the stringing, wide groups on the plastic stock.
About the time the previously-mentioned CZ USA 457 .17 HMR showed up, I spotted replacement Ruger 77/22 stocks at Midway USA and decided to try one out. Of course, this stock needed a bit of Dremel work and sealant to keep the trigger from rubbing on the stock's inletting, but this takes a few minutes.
Accuracy was tested on the same morning as the .17 HMR, though groups were shot at 50 yards using Hornady Varmint Express V-MAX loads with 30-grain bullets. I had used these loads in the rifle before with little change in group sizes. However, with the new stock in place, all groups were more rounded and smaller on centers: .523, 1.156, .732 and .761. Average group size was .793 inch.
In all fairness, it's impossible to declare that the new stock as the singular element that tightened up the groups. Perhaps if the plastic one was removed and replaced, that alone may have tightened up the group as well, simply because the stock screws were fiddled with. It's hard to know for sure, but the Ruger 77/22 sure looks and feels better.