As a boy, there were more shotguns than rifles in our house, and even those 20 and 12 gauges were neglected until late summer. Over time a self-loading Ruger 10/22 .22 Long Rifle was added, along with used Remington .222 and Ruger M77 .243 bolt rifles, though nothing of larger caliber. It is therefore difficult to pinpoint just when an interest in the .280 Remington came about, but it was probably due to something written in a firearms periodical; the cartridge sparked an interest some time prior to having ever shot one.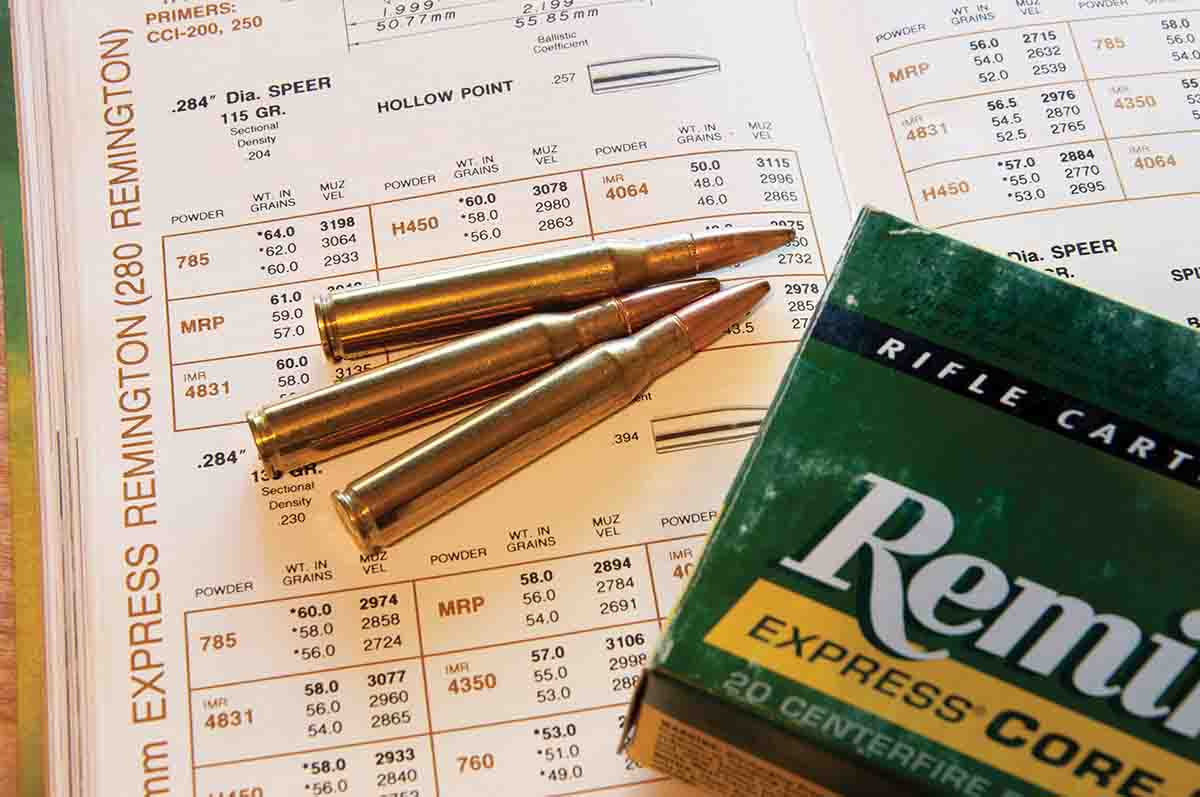 When an opportunity to use one came up years later while hunting feral hogs near Bradley, California, with a Browning A-Bolt while still in my early 20s, the cartridge seemed a very reasonable option for hunting big game. Still, some of the "anti-.280" rhetoric floating around was befuddling. Rifle enthusiasts loved or hated it, no doubt due to the .280 being sandwiched between the old fabled .270 Winchester and the newer 7mm Remington Magnum.
Any long-time reader of Rifle or Handloader will likely recognize the name Bob Hagel. If so, it may also be known that he was a well-rounded hunter/shooter/handloader who spent much of his adult life field testing firearms and cartridges. His published articles reflected no small amount of common sense, and often a preference for cavernous cartridges that held heavy powder charges and heavy-for-caliber bullets. He had a great deal of experience with the .285 OKH (O'Neal, Keith, Hopkins, 1936-37), a slightly hopped-up 7mm-06 wildcat that attained a bit of notoriety due partially to Hagel and more to its designers.
It was often compared to (and sometimes preferred over) up-and-coming similar 7mm cartridges. The .280 Remington and .285 OKH were both based on the .30-06 case but with the OKH containing bullets seated flush with the bottom of the case neck for a slight increase in powder capacity.
When recently reading an old piece by Hagel at the tail end of a whirlwind of deadlines, the following excerpt from ".280 Remington . . . too little and too late" in Handloader No. 38 (July/August 1972) did not come as a surprise: "Then came the 7mm Remington Magnum that just about nailed the lid on the .280's coffin . . . There are, of course, the disadvantages of considerably more recoil, somewhat shorter barrel life, and increased cost per round."
Hagel had no real sour words for the .280: "When you compare the .280 with the extremely popular .270, and if you are not biased and want to be objective about it, you know that there are certain advantages that lie with the .280. In fact, the only advantage in favor of the .270 . . . is that ammunition has always been easier to come by . . . True, there isn't much difference in the cartridges, but whatever there is favors the .280." Who could argue that point? Who shoots a 160-grain bullet (or heavier) in a .270?
While there have been cartridges recently introduced that clearly split "ballistic hairs" yet have become mainstream seemingly overnight, such was not the .280 Remington's fate. While it is still widely used, its inaugural 1957 introduction as a factory cartridge in the Remington Model 740 autoloader lagged some 30 years behind the .270 Winchester's introduction in that company's Model 54. This must have been a calculated attempt to help drive the sale of the semiautomatic – nearly to the detriment of the cartridge. In my estimation, few wildcat-turned-commercial cartridges gain long-running notoriety when first introduced in a heavy autoloading rifle.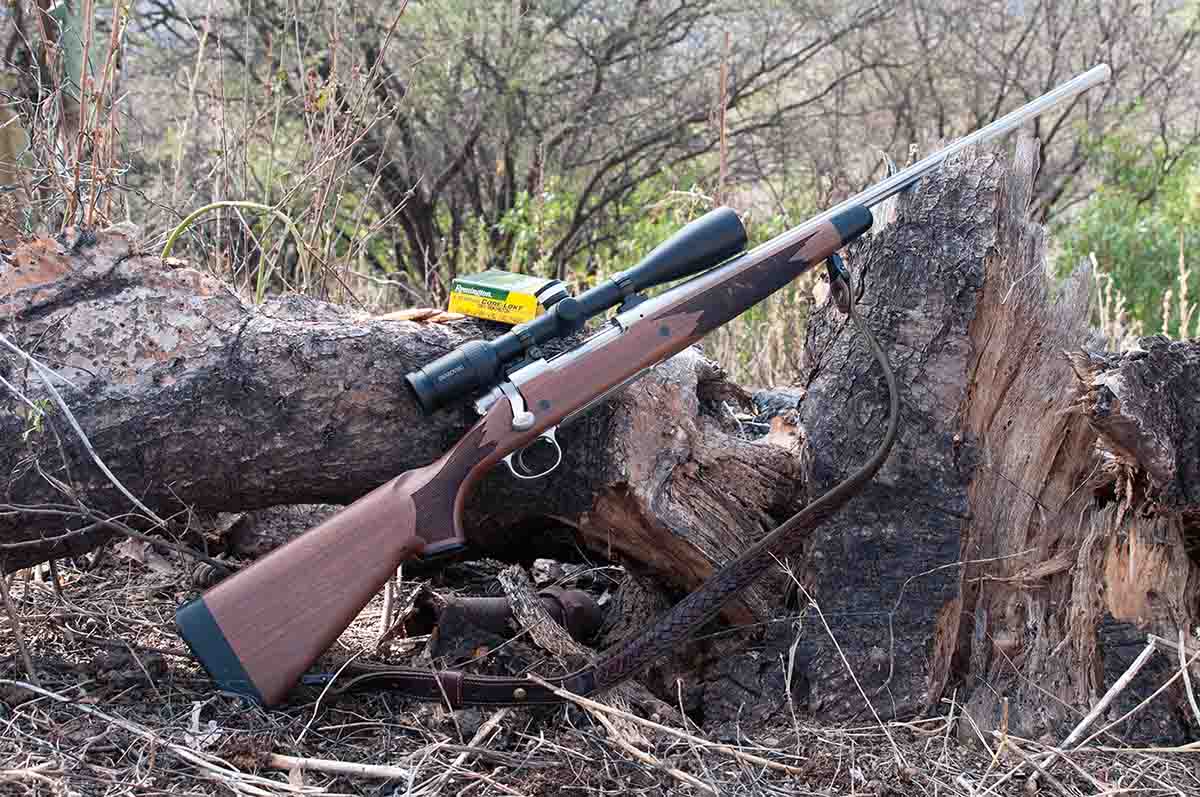 The .280 was later offered in the Remington Models 760 slide and 721 bolt actions, and of course, the Model 700. Nonetheless, it appears that for some time the .280 Remington barely hung on by the .049-inch thickness of its rim, and its precarious position was growing worse.
About 22 years following its introduction, whether or not it was gaining a fan base at the time, the manufacturer nearly robbed the .280 of any hope it had for commercial longevity by renaming it the 7mm-06, the basic, nondescript designation of several wildcats of varying notoriety. Then, quickly following outcries from a confused shooting public, the .280 was rebranded again as the 7mm Remington Express in the Model Four (1981-83) and supposedly other rifles. For example, from 1979 through 1982 a Model 700 ADL Deluxe was sold as a 7mm Express. This resulted in enough additional consumer confusion that eventually the cartridge returned as the .280 Remington, the good old cartridge that we know today.
As an aside, my 1979 copy of the Speer Reloading Manual Number Ten lists the cartridge as the "7mm Express Remington (.280 Remington)," and a 1982 copy of Metallic Cartridge Reloading published by DBI Book lists the cartridge as 7mm Express Remington.
Despite all the twists and turns and marketing blunders and confusion, somehow the .280 hung on and is still in use for serious target work, recreational shooting and big-game hunting. Just shy of 20 years ago I was invited to hunt in the Southeast in a large tract of woodlands that, it was promised, held some very good whitetail bucks that could only be shot from a tree stand because "they were too smart." The entire trip was a bit of a disappointment. The woods turned out to be a "strip of trees" where, in spite of the odd dog that ran through it now and then, I shot one doe on the first morning from a climbing stand that was nosebleed high, and never saw a branch-antlered buck during four days of what seemed like hanging on for dear life. However, in order to continue broadening my cartridge background, a nearly pristine 1997 Remington Model 700 Classic .280 Remington was loaned by a coworker.
The trim stock design fit quite well, felt good in my hands, and the rifle shot small three-shot clusters at 100 yards with Remington Core-Lokt factory loads. After the trip a reasonable effort was made to purchase the rifle from my buddy, a very serious bowhunter who, upon hearing my pitch, looked at the rifle and its Leupold variable low-power scope and laughed.
Following a move to northwest Arizona some time later and quickly realizing that former coworker lived about five miles away, an offer was again made for the rifle – a better offer this time. The result was more smiles and laughter. Nonetheless, he handed it over for a short time for photography use, and it was then that a search for a suitable .280 commenced.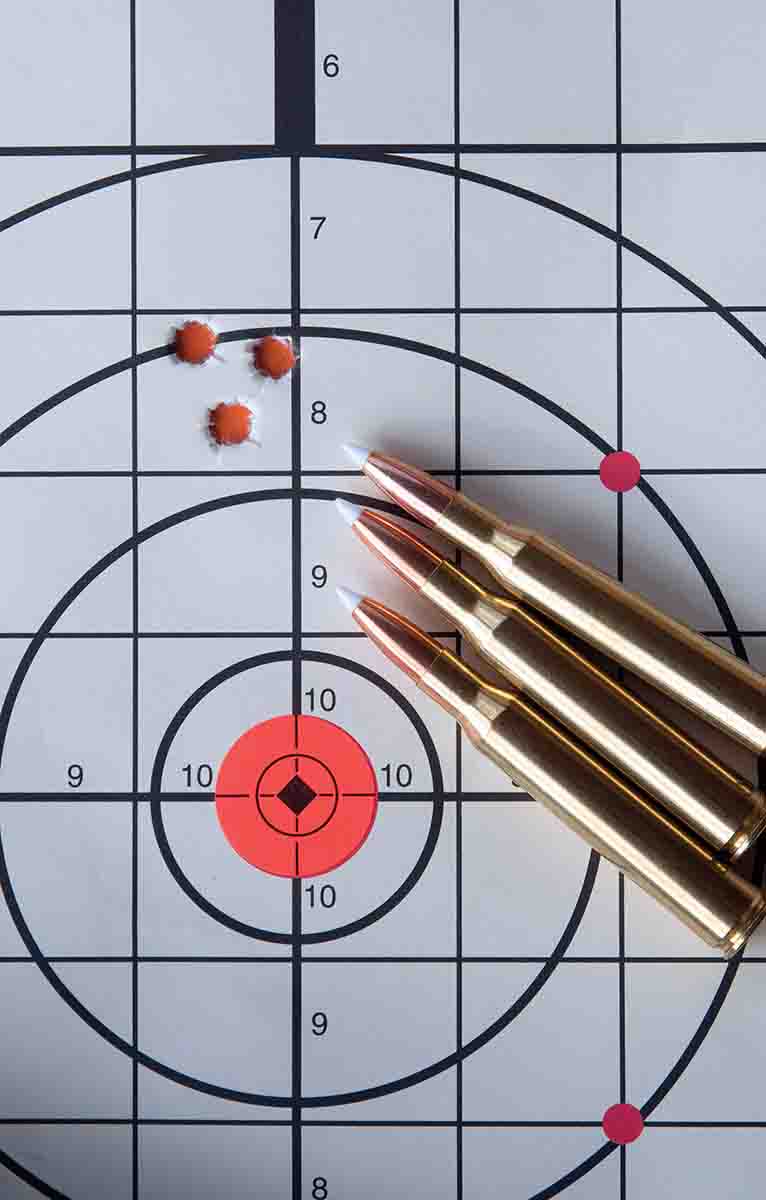 Assuming it had run its course, the limited edition Classic Deluxe line was brought to a halt in 2005, with the last offering being a .308 Winchester. However, in the following year a stainless-fluted (CDL SF) limited edition series was brought on line. In 2010 a .280 Remington rifle was offered. One of those rifles was used to take a double-drop tine Coues' deer in Mexico, and I continue to use it now and then to hunt big game, including elk.
If I had one reason to continue to pine over the old CDL series rifles as compared to the stainless versions, it would be their fit and feel. The Classic rifles had highly polished, blued barreled actions fitted to attractive dark-colored walnut stocks with forend and wrist dimensions that fit my hands perfectly. The newer stainless versions shoot just as well, but the forend is narrower (which is fine) and the butt end is dimensionally larger than preferred, including the wrist of the stock. They also feature an overly thick and bulky recoil pad. This is just opinion, but they feel a little out of proportion for a fine field rifle when compared to the original Classic series, the reason my stainless .280 Remington is now fitted to a Manners carbon fiber stock with a slimmer wrist and slightly taller comb. It's not overly attractive but it fits well and is tough as nails. I've had a couple different scopes on it over the years, and it weighs roughly 7.5 pounds with the Talley Lightweight rings and Swarovski Z3 3-10x 42mm scope on it now. Combined, it fits the archetypical weight and balance preferred for traipsing across the rugged landscape of the West.
Obviously, many other riflemakers have at times offered traditional .280 Remington rifles, and new ones pop up now and then. Friend Art Bradshaw has more than one .280, and his first was an old Ruger Model 77 with a tang safety. We met up in New Mexico a few years back, and he was shooting a newer Ruger Hawkeye 7mm Remington Magnum that he won as a prize – but in the bottom of his travel case was a trusted old Ruger M77 .280 "just in case."