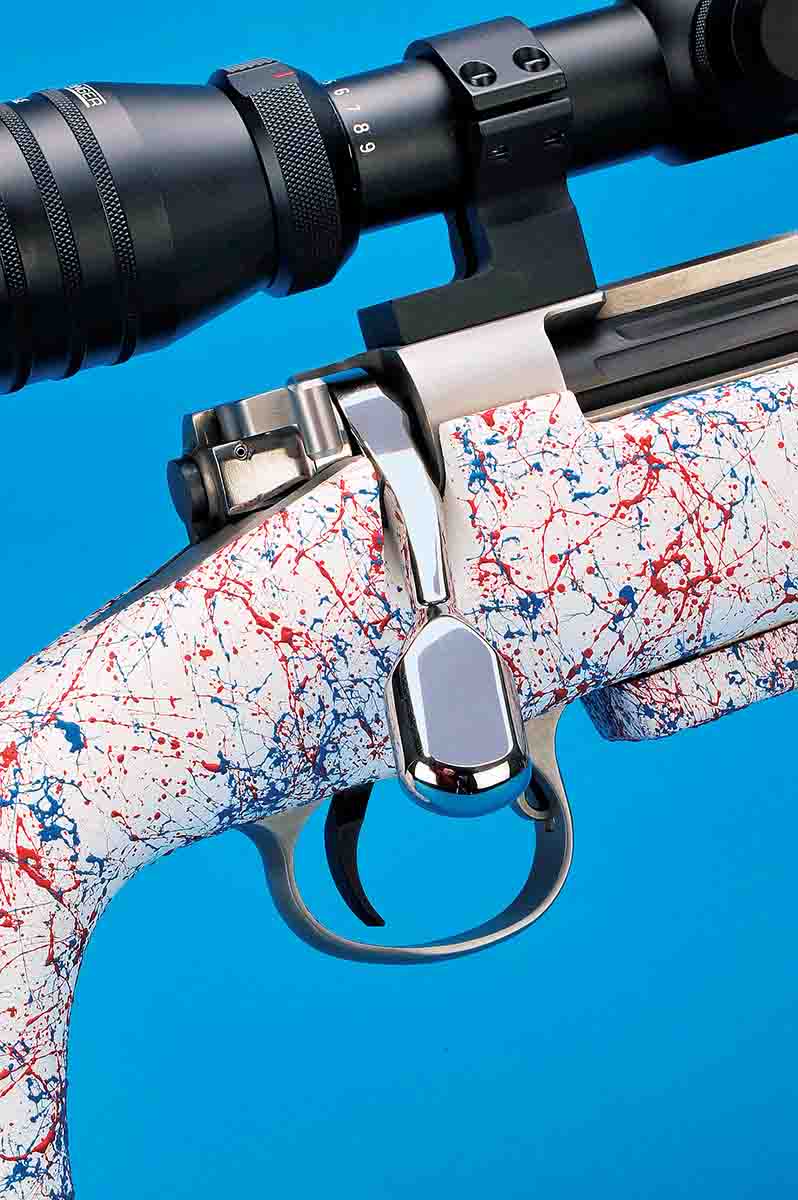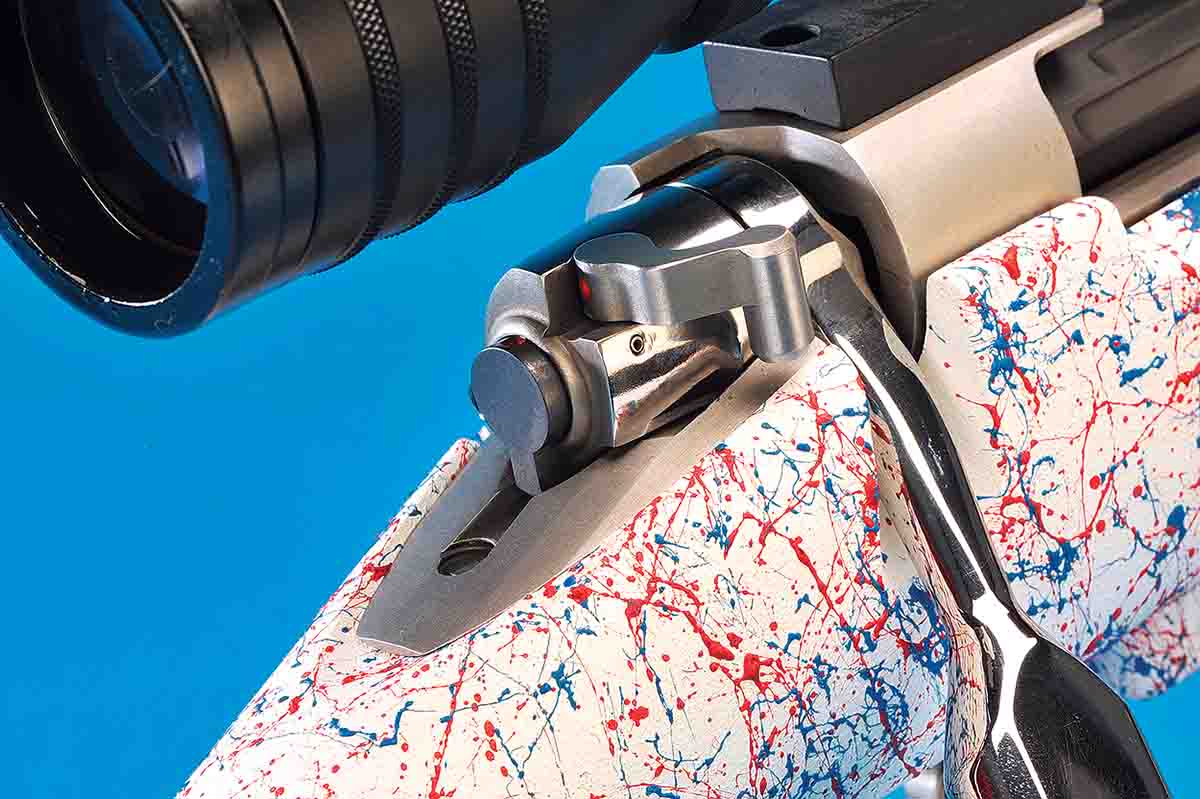 When I heard H-S Precision was making a special rifle dedicated to a friend, the late Tom Houghton, I immediately got in touch with his son Tim to get more details on this custom rifle. When the rifle arrived I was impressed.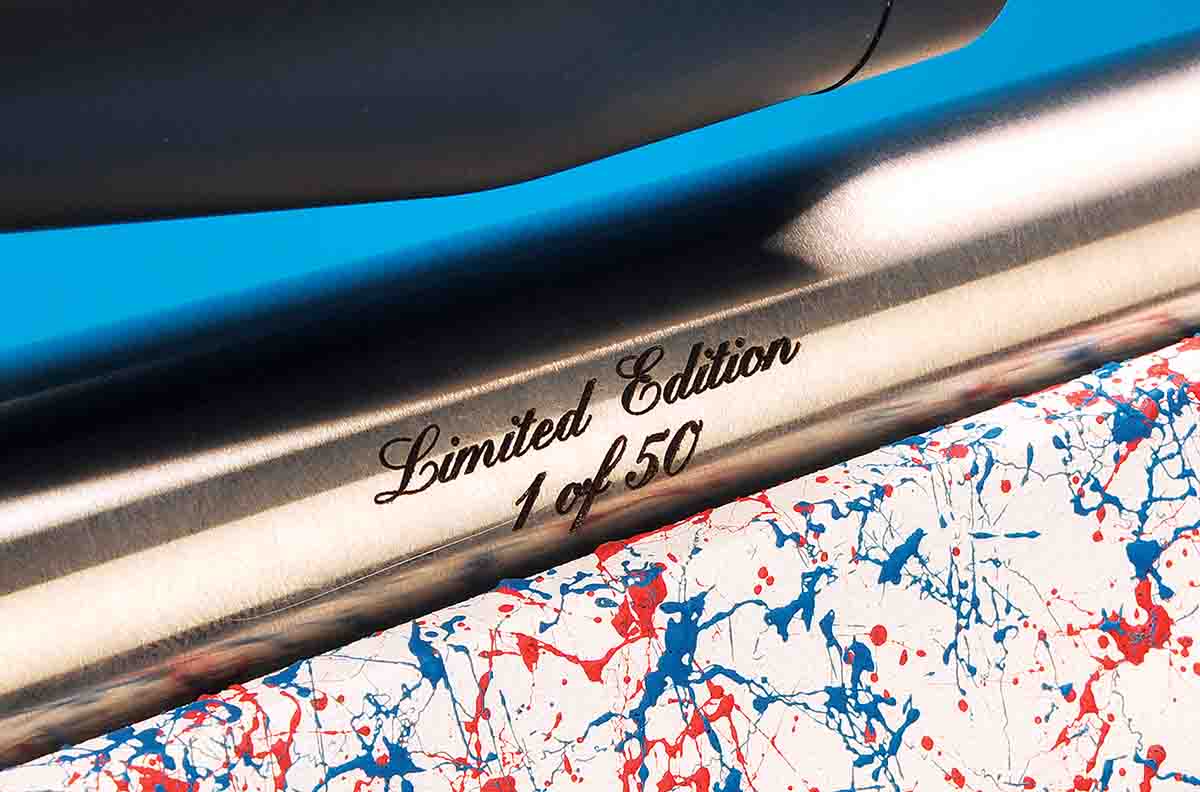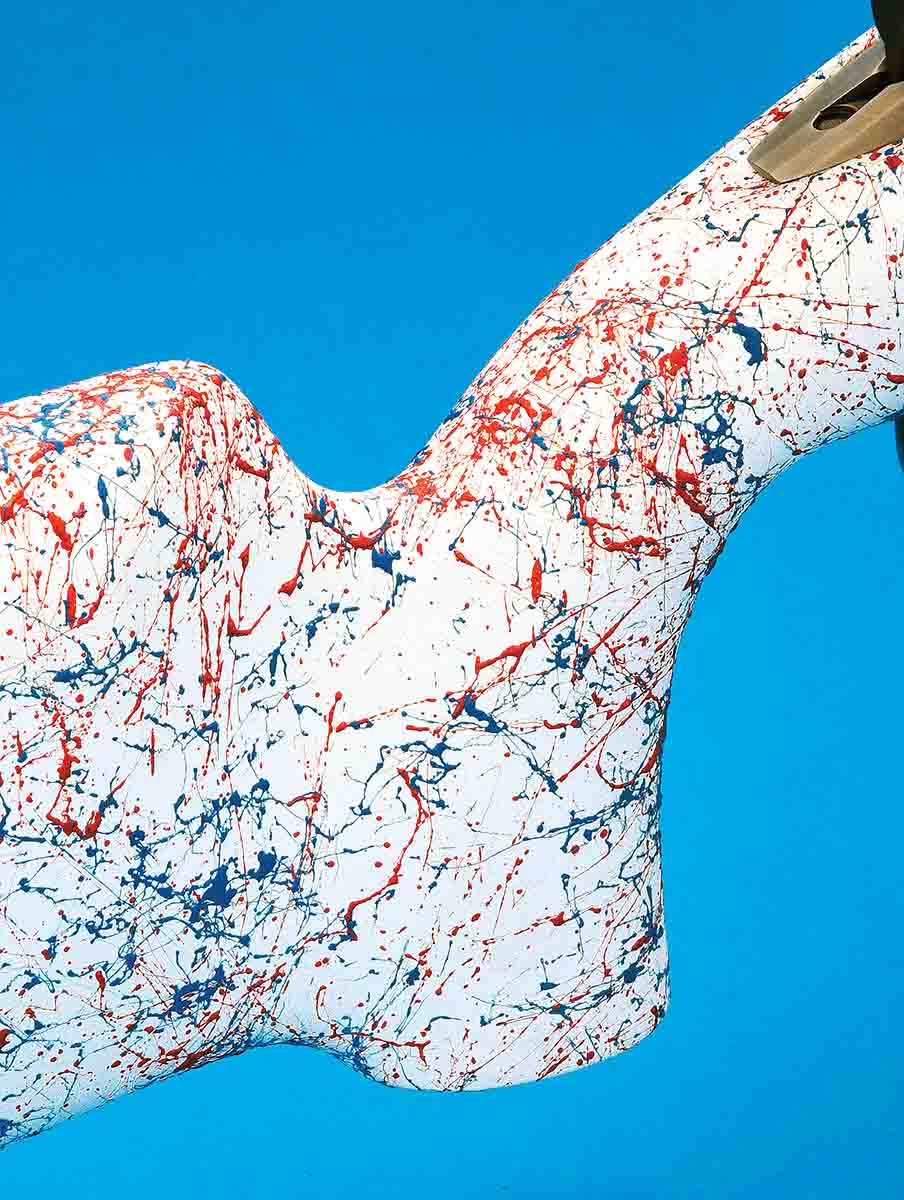 Speaking to Tim on the phone and later at the Shot Show, he explained how his dad was an inspiration to him, so he wanted to memorialize Tom in some very special way. The result is a limited edition rifle run of 50. Additionally, it can be ordered in any commercial cartridge rather than only one, as many special edition rifles were offered in the past.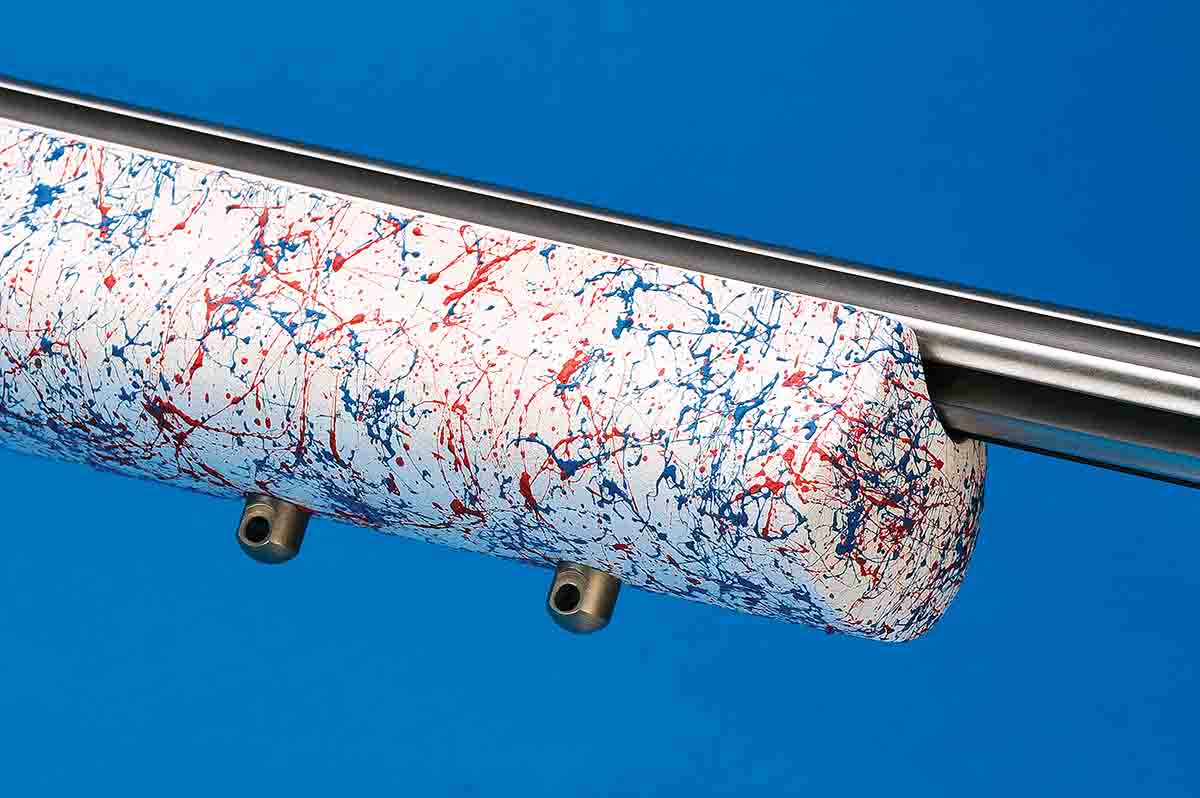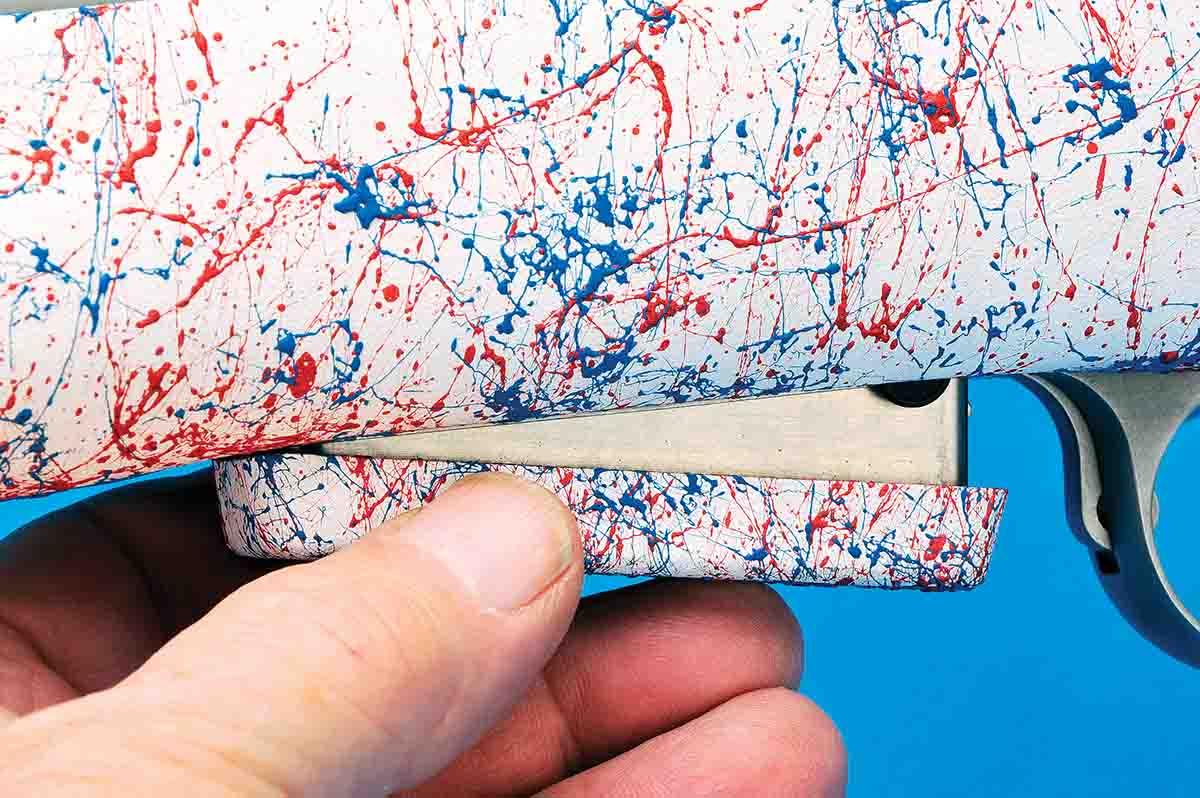 Tom was a true patriot, so the stock is an H-S Precision Pro-Series decked out in a red, white and blue color scheme. Made with fiberglass reinforced with Kevlar and carbon fiber, it features a full-length, aluminum bedding block. Made in the same design included on Tom Houghton's original rifle, it has an elevated checkpiece and is available in a right-hand action only, complete with a detachable box magazine. The stock includes a pistol grip designed on a sharper angle for benchrest or prone shooting; the beavertail forend is equipped with dual sling swivel studs. A soft recoil pad is installed.
With an upgraded design introduced in 2017, the highly polished, barreled action consists of a new Pro-Series receiver with a wide tactical bolt handle for more control and a minimal ejection port for flawless operation. The 24-inch barrel is fluted and profiled in the company's African contour with a muzzle diameter of .750 inch and is 10x cut-rifled.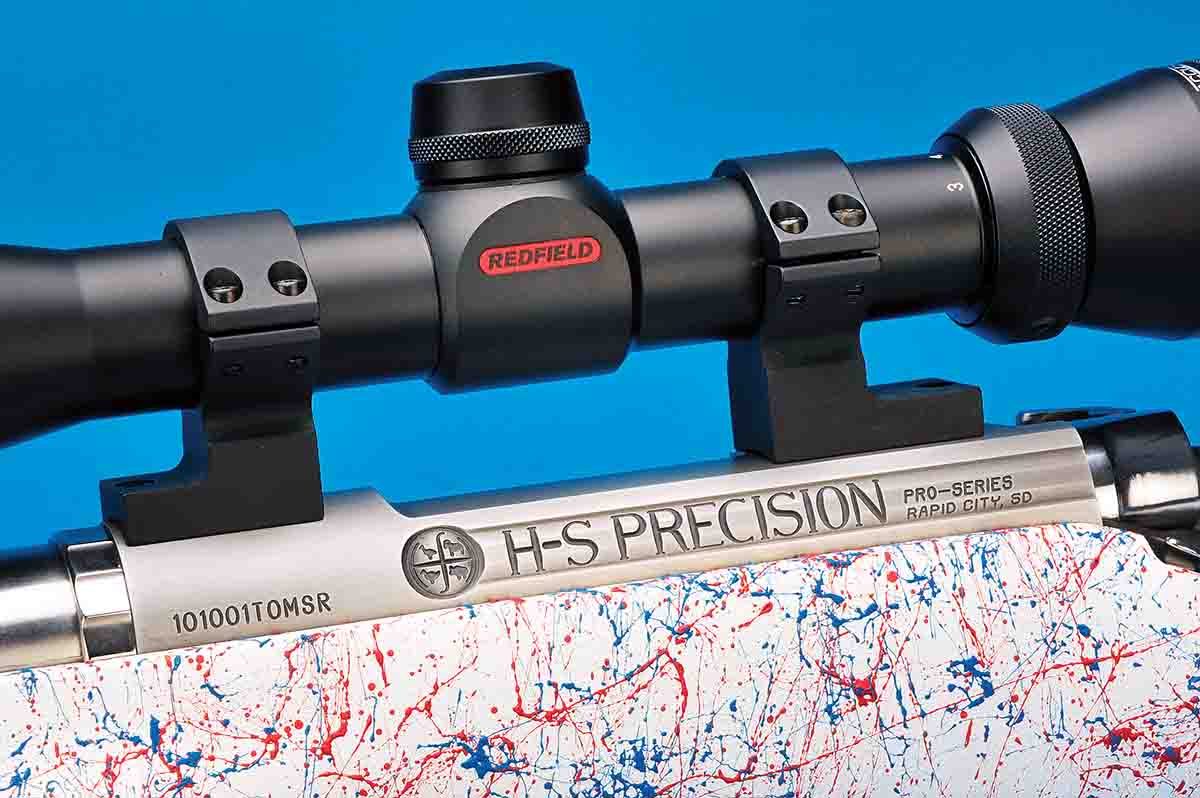 Symbolizing this special rifle, "Limited Edition 1 of 50" is engraved on the barrel with the special serial number of TOMSR engraved on the left side of the receiver. For more information, contact H-S Precision at hsprecision.com.